SLN teamed up with 6 student chefs to put together 6 easy recipes for Friendsgiving, the holiday happening on Saturday, October 10th, dedicated to spending time with your friends. Share your awesome recipe or food with us on Instagram using the hashtag #MickeyFriendsStayTrue. Check out this recipe for Liam's Whiskey and Ginger Glazed Carrots or scroll to the bottom to see the video of him putting it all together so you can make it for your friends this Friendsgiving!
INGREDIENTS
2 tsp sugar

2 tsp black pepper

2 tsp salt

3 tbsp butter

3 tbsp canola oil

1" fresh ginger

4 carrots

2 tbsp whiskey

½ cup vegetable stock
INSTRUCTIONS
Peel and slice carrots (round diagonals) and ginger (batonnet)
Heat oil and half of butter in a large skillet at medium-high heat add carrots in a single layer on the pan
Season carrots with sugar, salt and pepper
Cook carrots until browned on both sides and slightly blackened on the edges (use tongs to flip slices), remove from pan
Quickly wipe out the pan with paper towel add ginger to the pan and cook until golden brown. Remove from pan
Add remaining butter, the whiskey, and stock bring to simmer and reduce until it becomes syrupy
Add carrots and ginger back to pan swirl with syrup for 1 minute and serve
Watch it all put together.
REMINDER: Celebrate Friendsgiving responsibly. On October 10th, we invite you to safely join your friends – in small groups or remotely – for a delicious FRIENDSGIVING meal inspired by Mickey and Friends. We hope our chef's dishes have inspired you to make something delicious. #MickeyFriendsStayTrue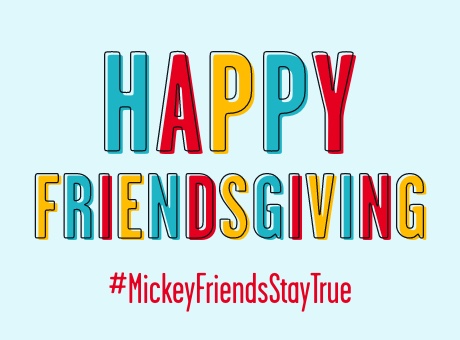 Friendsgiving
Share Your Favourite Dish With Us