A Canadian student heartthrob named Behzad Farkhari is making waves on an Indian talent show.
A 24-year-old Afghan-Canadian student from the University of Toronto Scarborough is moonlighting as a Hindi singer on one of the biggest singing competitions in India. Meet Behzad Farkhari, the next big thing in Hindi music.
What's Going On?
Though you likely haven't heard of it, Dil Hai Hindustani is one of the biggest singing competition shows in India. Behzad, an aspiring Bollywood Idol of sorts, was chosen from tens of thousands of applicants to appear as one of the final 12 competitors. He went from being approached on social media by a talent scout to eventually performing in front of real Indian music stars.
Of course, his journey didn't start there. Behzad grew up around Hindi songs in his home and his parents encouraged him to try out music early on. They had hoped to find him an outlet for his introverted personality and clearly succeeded. He started to seriously pursue it while enrolled at the University of Toronto Scarborough for neuroscience and psychology. Being in first year was making him come out of his shell enough to start playing at local events and weddings.
Now, Behzad is taking a break from all the studying. He spends his days filming performances, rehearsing music, and practicing Hindi with a dialect coach.
So What?
You know us at SLN, we love student success stories. We're always happy to write about exceptional students turning their passions into careers. Especially when it's such a unique career path that we don't often get to see.
To his credit, Behzad said that he wasn't even the most interested in winning the cash prize. Instead, he'd rather catch the eye of a music or film producer so he can pursue this dream full-time. Check out his stuff at @behzadmusik and you could say you knew this guy before he blew up. For real, he's got talent, even if we can't always tell what he's singing about.
Hopefully, his story can inspire you. He flew halfway around the world to compete on television in a field he'd only started to seriously pursue in the last few years. We firmly believe that anything is possible when you focus in on what makes you special. What unique outlets are out there for you to pursue your own dreams?
On a final note, as the only Canadian in the competition, can we flood the fan voting for him now? Is that a thing?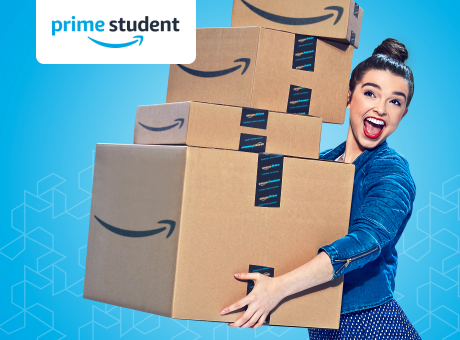 Giveaways
There's Being a Student, Then There's Being an Amazon Prime Student (It's Better)