Cannabis will be legal nationwide on October 17th, but that doesn't mean your school has figured out how to regulate it yet.
It's that time of year again. The leaves are falling, you're heading back to school, there's weed smoke in the air—wait, what?!
Legalization is just around the corner and while you might find yourself too busy with classes and assignments to light up, your school is still working overtime to figure out how to manage cannabis on campus.
Let's Be Smart About This
First and foremost, it's worth pointing out that most colleges and universities appear to be prioritizing keeping students educated above all else. This is not so much a witch hunt for cannabis users as it is a desire by school officials to keep everyone on campus safe and comfortable. Whether it's concerns about new users who don't know their own limits, students using cannabis with alcohol, or driving under the influence, there's a lot for schools to worry about.
This is an especially difficult area to navigate due to the social stigma regarding the subject. Openly talking about a subject that's been taboo for so long doesn't exactly come easily to everyone. Which might explain why so many schools are handling this in different ways.
So far, the the actual policy-making for each individual school appears to be all over the map. Some are even wondering whether formal policies are even needed or if schools should just trust that nothing is really going to dramatically change.
The extent of which you'll see (or be able to use) cannabis at your school this year is going to largely depend on your individual school.
So What's Everyone Doing?
Hundreds of different Canadian postsecondary schools means potentially hundreds of different approaches. One of the more promising plans that's been revealed comes from the University of New Brunswick's Saint John campus. They've put together a group comprised of students, staff, and government officials to work together to establish official school guidelines.
Other schools like Dalhousie are banning all forms of smoking on university property. Then there's Edmonton's Northern Alberta Institute of Technology, which is taking it even further and banning cannabis outright.
An easy first step might be to just ban cannabis in the same spots that they ban regular smoking. After that, it's anyone's guess. In any event, you probably shouldn't hold out hope that your school is going to be encouraging any cannabis growing.
What if I Just Eat My Cannabis Instead?
Not everything will be so simple to decide for schools. What's the ruling on edibles? Is their concern greater regarding the smoking interfering with others or the consumption of cannabis at all? How will they even know if that's not just a normal brownie you're eating?
The reality is that schools can't react with panic. If they want to see success with their new policies, they have to do their best to take this all as it comes. After all, it's not like cannabis hasn't already been on campus for years.
To that point, studies show that close to one-third of young adults have tried the substance at some point. That makes cannabis the most used illicit drug in Canada.
Basically, students who want to use cannabis are going to use it. Now it's up for the schools to figure out what that looks like going forward.
So Will People Be Smoking Or Not?
Honestly, we don't know if you'll be able to smoke, and it doesn't look like your school knows either.
Policies this big don't get written overnight. Your school is no doubt trying to get things right the first time. That said, if they can't figure things out soon, students are just going to do what they want, and that doesn't seem like a great solution.
No matter what your school decides, if you're going to be using cannabis on campus, just stay safe and be courteous to the people around you. That shouldn't be too hard, right?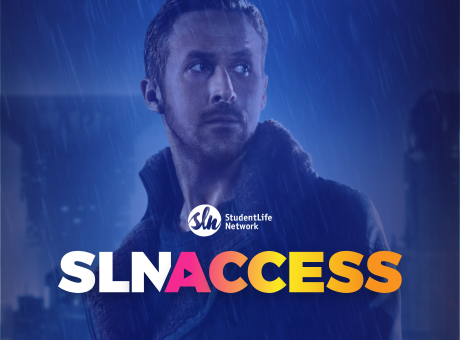 Giveaways
Get Closer Than Ever to the Concerts and Movies You Want to See