If you're a student on Tumblr or Pinterest, you're likely to have seen them: Bullet Journals—humble notebooks with cream-coloured pages hosting cleverly-organized lists, agendas, and art. Aesthetics range from earthy and shaded, to pretty and pastel.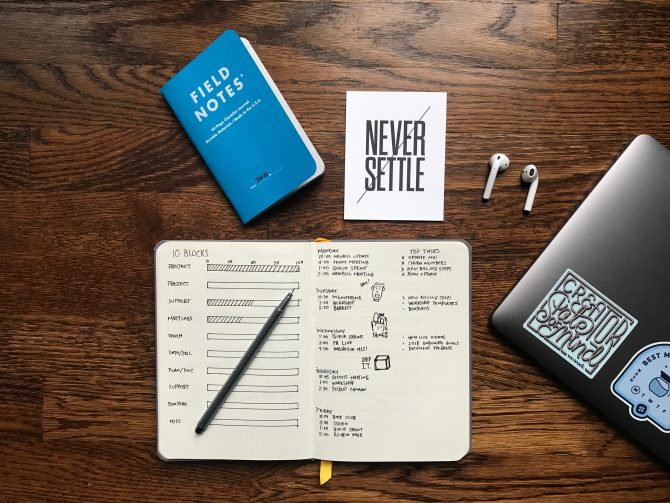 What Is Bullet Journalling?
The term "Bullet Journalling" was copyrighted in 2017 by a digital product designer from the US. His approach is largely technical, with a focus on productivity and minimalism with black-and-white, text-only layouts. Bullet Journaling (copyright) also utilizes something called "Rapid Logging" which is, essentially, taking notes as fast as possible.
The Bullet Journal ("BuJo") that initially tickled my creative-bone and thus, my keen interest, had wandered across my Tumblr dash in 2016. Bullet points, trackers, and agendas would be woven with original art and moody photographs. Layouts and colour palettes ranged from bold and brave, to subtle and soft. The contents of the pages were less about notes from board room meetings, and more about self-care, good habits, and keeping track of what makes one happy.
Whether you've seen the dotted-pages of Bullet Journals appear on your social media dash or not, this maybe-fad certainly isn't something to pass by.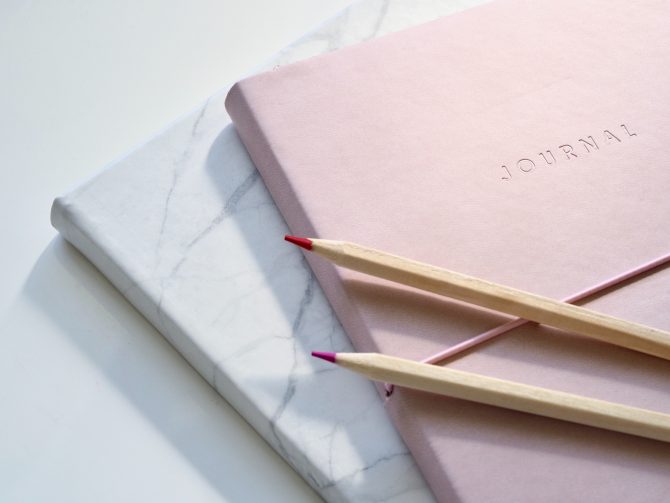 Bullet Journals have been a common reblog item on my personal Tumblr for almost three years, but it wasn't until this past January that I started one of my own. Initially my assumption was that I wouldn't have the attention span or mental energy needed to create artistic spreads regularly. Surely it was easier, at the end of the day, to just buy a pretty agenda from Indigo with the months, weeks, and days already mapped out. I told myself that if a few years passed and Bullet Journals still interested me, then I'd try one.
Essentially, that's what happened. And as soon as I began the process of making my Bullet Journal I quickly came to regret not trying it sooner.
My anxiety likes to take root with the distant feeling that I'm forgetting something important, like email someone back or make a certain deadline. (Or file taxes. Or wish my best friend Happy Birthday).
Why Bullet Journals?
Bullet journaling conquers this in a way that plain sticky-notes and whiteboards don't: it offers an entirely flexible system in which to organize checklists and to-do lists and reminders, and then follow up with it in a way that's satisfying.
Things like mood trackers or trackers for establishing good habits can be styled in a myriad of ways, so that completing the design is motivation and reward in itself.
This also offers endless creative ways to keep track of your mental health. My own bullet journal helps me track my medications, moods, triggers, and sleeping habits.
Since starting a bullet journal, I've been able to establish those good habits that I'd envy "mature' and "together" people for having, as well as break the bad habits I knew were holding me back (stress naps; defeatist thinking). I've also organized a budget for myself, set savings goals, and kept track of my spending.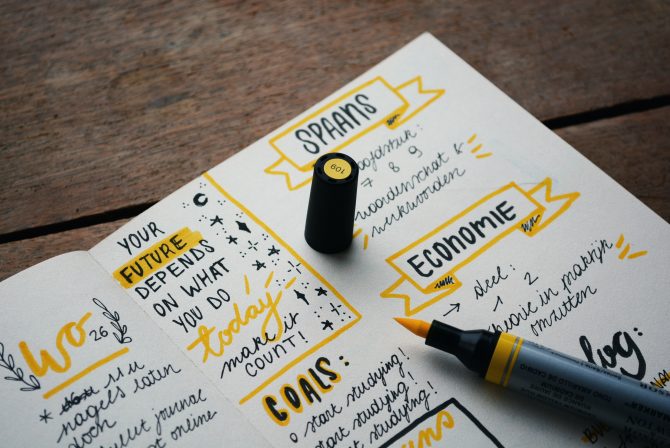 "Journaling" is a loose term when talking about Bullet Journals because the contents of any individual's notebook is entirely up to them; this is what makes Journaling so useful.
As a 2017 HuffPost article put it, "Keeping A 'Bullet Journal' is the way millenials are keeping on top of their lives, using it as a to-do- list, as well as recording what fulfills them."
A BuJo can be largely productive, with things like monthly, weekly, and even hourly agendas; charts and graphs for time management, budgets, schedules; and compartmentalized notes addressing the important stuff (the procedure for closing the till at work; an essay outline for your Art History class).
Bullet Journals can be gorgeous. But that doesn't mean you have to be Grade A confident in your own artistic skills or talents in order to create one. Stencils, stickers, rulers, protractors, and even photo cuttings are typical embellishments for Journals and don't require you to emulate Bob Ross.
Tools
Sticky Notes
A clean, unmarked page can be daunting to work with. What if a mistake marks its perfection? Sticky notes are great for jotting down a planned layout or the contents of a checklist – before diving in and putting felt-tipped marker to that creamy paper. It's useful for the busy or scatterbrained journaler as well; scribble out that new idea and stick it in the pages on your way out the door, and come back to it on a Sunday or a day-off to transfer those notes attentively to the page.
Geometry Kit
Unless perfectly-imperfect ovals and lines are your journal's aesthetic, a geometry kit will prove irreplaceable for creating straight lines, edges, and curves. The small ruler that's included in most kits is the perfect size for the Bullet Journaler's preferred notebooks (like Leuchtturm1917).
Pens & Markers
The basic setup any Journaler needs:
Mechanical pencil and lead

An eraser

Black felt-tip markers

Colour markers
What kind of pens and markers you get for your bullet journal largely depends on your budget. It's entirely possible to deck out a BuJo with supplies gathered from Dollarama – especially in terms of things like erasers, pencils, stickers, rulers, etc. But when it comes to your pens and markers, artist-brand writing tools, while more expensive, typically last longer and will look cleaner on the page.
For a marker collection, it's best to have a plentiful range of thickness – from pinpoint thin to the thickness of a brush. You could be using them for anything, from writing a tiny text bubble to colouring in a pie chart. Ensure your coloured markers includes different shades of browns and greys; these are often overlooked but they're instrumental in creating a natural, professional look to a Bullet Journal.
Both Pigma Micron and Faber-Castell have collections of black pens as well as coloured markers. Pigma's super-thin tips are incredibly strong and Faber-Castell's markers are great for blending; both brands are available at most art supply stores and at Michael's.
I have a personal bias for the brand Staedtler. Along with having the best pencils and erasers, their coloured markers and pens are also great products for Journalers. I use a 36-pack of double-edged markers from Staedtler for all the colouring in my BuJo. Staedtler's products are fairly economical and are sold basically anywhere office supplies are sold.
The Notebook
Really, there are no rules when it comes to buying a notebook for a BuJo. If what you have to work with is a spiralled Five-Star notebook with lined paper, then use it! It might take some editing, but those BuJo spreads from Pinterest can still translate.
If you're after that true BuJo aesthetic, then the standard choices for most Journalers are Leuchtturm1917 or Moleskine products. Both are available at Chapters/Indigo stores, and at office supply stores.
Tips
Don't be afraid of ugliness. If a layout doesn't turn out how you'd hoped, or you royally Fucked It Up, then just start a new page. As for the messed-up pages: paste photos or drawings overtop, or if possible, paste them together. You can mark that the pages were merged in the table of contents, which is included in Leuchtturm1917 and Moleskine's notebooks.
Know Your Layers. This means colour first, black second. Sometimes that seems counter-intuitive but markers, unlike highlighters, aren't made to cover or be stable with other ink. Artist-grade colours, especially, are usually meant to blend. So for example, if you were to outline and write a text bubble and then shade it in, the colour of the shading would smudge the words and pull black from the outline. Your colour marker would also be marked with black ink. Instead, shade the text bubble first. Then write the text overtop, and outline it.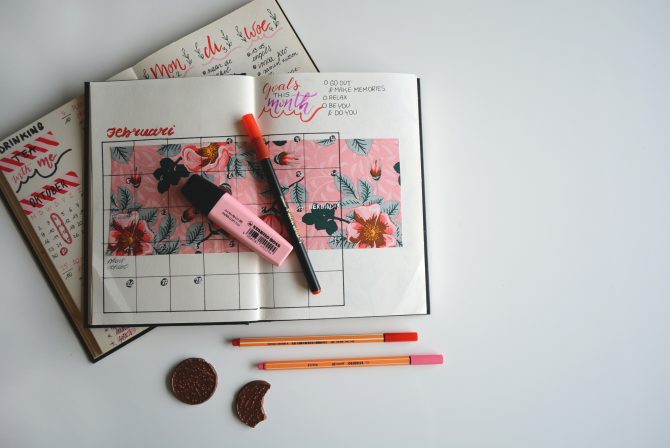 The most important thing to remember is that Bullet Journaling is completely what you make of it.
As with anything, balance is key. By addressing both academic/professional needs and spiritual fulfillment, bullet journaling can an invaluable tool for students and for anyone wishing to be proactive about mental health.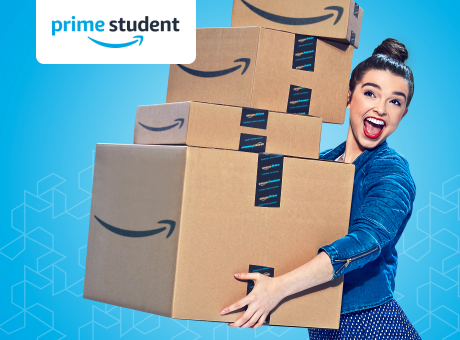 Giveaways
There's Being a Student, Then There's Being an Amazon Prime Student (It's Better)