If you're in the Western half of Canada, getting around is about to become a lot harder now that Greyhound is shutting down their routes.
After years of losing money and low ridership, Greyhound has announced that, as of October 31st, they will no longer operate in Western Canada. So if you're west of Sudbury and you were hoping to travel between cities, your journey just got a lot more difficult.
Greyhound is sympathetic to the many people who rely on them, but it's clear that with ridership down 41% since 2010, their Canadian business is unsustainable.
So what now? Whether you're going back and forth between home and school, planning to visit friends, or just going sightseeing, this definitely limits your affordable options for getting around. Strap yourself in because it looks like some expensive flights and train rides may be in your future.
(If you're looking for a comprehensive list of the communities affected, check out the Greyhound website here.)
For now, these are your best bets for traveling in each province without Greyhound.
British Columbia
Seemingly the one province that's been preparing for this problem, the provincial government has been upping the reach of BC Bus North. Different cities are trying to expand their individual reach but for now, trains remain the best option.
Alberta
Provincial politicians implored the federal government to step in but were rebuffed. The government suggested it was the province's own problem to solve. Fortunately, if you're in Alberta, there are some decent alternatives. Red Arrow is a very nice (albeit pricey) bus service that covers some of Greyhound's former routes, or you can try their cheaper offshoot, Ebus.
Saskatchewan
If you're in Saskatchewan, the situation is not great. The government recently cut its own provincial bus service in an effort to lower their deficit. At the time, they argued that the private sector would take care of things. Now, they're arguing that it's too expensive to bring it back. It looks like Saskatchewan residents are going to be stuck taking VIA Rail for the foreseeable future.
Manitoba
Manitoba is inviting companies to come forward with their own solutions to this problem. For now, the province will be relying on air travel to take care of most people. Smaller routes should be covered by Calm Air and Perimeter Aviation and there's always Air Canada and WestJet for bigger journeys.
Ontario & Québec
You're pretty much fine. Save for the Trans-Canada route, all of the normal bus lines are still running for the time being.
What's Next?
The entire situation sucks, especially if you're in a smaller community and need to get around. Frankly, there's no universal solution to this problem. While provincial governments and private entities are likely going to figure something out, who knows how long that will take. Do some research for yourself and see what the best options are in your area.
Maybe it's time to start saving up for that car? Or maybe this is your chance to start your own business of bus routes through smaller towns.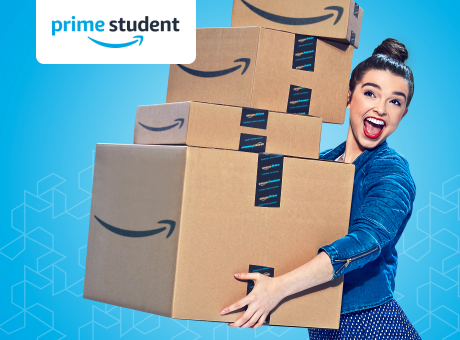 Giveaways
There's Being a Student, Then There's Being an Amazon Prime Student (It's Better)