Are you heading to school in September? And are you currently broke?!
Yes? Yes?! Well, my friend, join the club…
Fortunately for us, it's Amazon Prime Day from July 16-17. What's that? You have no idea what I'm talking about? Don't worry—read this quick guide to Amazon Prime Day, as well as my piece on how to prepare for it.
TL;DR? For poor students like us, it's time to save BIG.
I've compiled for you below a list of things that will be in my shopping cart this coming on Monday, July 16th.
Here are 10 MUST HAVE ITEMS for students to grab on Amazon Prime Day:
1. LAPTOP
Start the school year off right with a brand new laptop. Select laptops and Chromebooks will be 25% off: link.
2. HEADPHONES
Listen to your favourite tunes with 40% off these Sennheiser Headphones: link.
3. SCANNER
Get a yourself this amazing Epson Color Portable Document Scanner for only $199: link.
4. TOOTHBRUSH
Make those teeth pearly white with 45% off this Sonicare DiamondClean toothbursh on sale for $124.99: link.
5. GUM/MINTS
BUT if you are having one of those mornings where you just don't have time to brush your teeth, gum and mint are majorly discounted on Amazon Prime Day: link.
6. FITBIT
Save on select Fitbit Versa products to get ensure you're getting the proper steps: link.
7. MAGIC BULLET
No kitchen is complete without a Magic Bullet Blender. Make mornings heavenly with a healthy smoothie to go: link.
8. CLOTHES
All apparel is 34% off! I REPEAT 34% ALL CLOTHES, THIS IS NOT A DRILL: link.
9. MORE CLOTHES
PLUS, up to 50% off select Prime Exclusive Apparel for Men's, Women's, Kid's and Babies, and 50% select fashion shoes, accessories, Ray-Ban sunglasses and athleisure clothing: link.
10. NINTENDO SWITCH
After a stressful day of school (or shopping for the matter) why not sit back and relax to some video games. The Nintendo Switch Console with Sandisk 64gb Micro SD card and Nintendo $20 eShop card is only $319.99: link.
Happy shopping, friends! Remember the wise words of Uncle Ben: with great power comes great responsibility.
Sign up for Amazon Prime Student and shop smarter.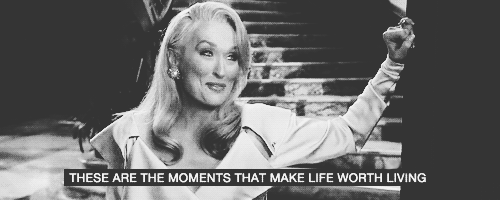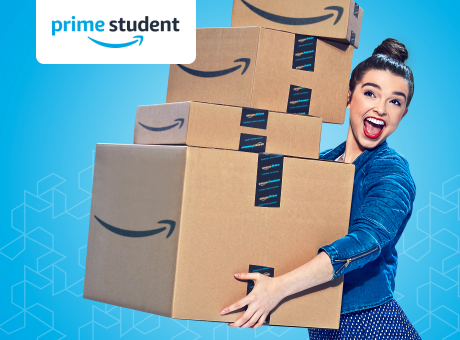 Giveaways
There's Being a Student, Then There's Being an Amazon Prime Student (It's Better)