I'm a firm believer that everyone has a story worth telling. Everyone is good for at least 500 interesting words. Right now, those 500 interesting words (or less, or more) could win your parents, guardians, loved ones $20,000.
What do you write about? Them, of course. Tell their story. What they sacrificed for you. How they made you the person you are today. Why they're so freaking amazing.
What follows are just a few examples of students who have done just that.
A single mother.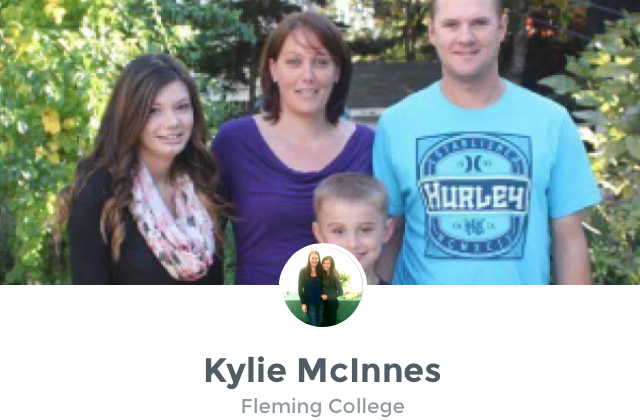 "I want to thank her for stepping up and not only acting as my mother but also as my father."
Kylie has a mom that makes sacrifices for her, who supports her — who is enabling and encouraging Kylie to follow her dreams. That's as much as anyone can ask of a parent, but what's more amazing is that Kylie's mom is doing it all on her own.
Overcoming a degenerative back disease.  
"Growing up, my parents wanted to make it clear that they would help me fulfill any ambition that I might have. And they did!"
Meghan struggled with depression after coming out as a member of the LGBTQ community. Her mom has had her own health struggles. But as a family, they've helped each other through it all.
A dad who "just walked out of our lives." 
"It brings me to tears so see how hard she works. I don't know what I would do without her hard work, support and love."
Alexandra's mom takes care of both her and her brother, who has autism. Her dad simply "walked out" of their lives and hasn't offered any help or support.
Hearing "it's going to be okay" through hospital visits, doctor's appointments and post-surgery nerves.
"I want you to know that I love you both with every last bit of my heart and that I will always be there for you the way you have been there for me."
Health struggles are some of the heaviest any of us will ever deal with. You might have money problems, relationship problems, career problems, but people will always tell you, "At least you have your health." Nicole knows first-hand just how much it means to have your parents guide you through those tough times.
A mother unable to come home for several years.

"She missed out on a lot of family and school activities way back home in the Philippines. She wasn't able to come home for several years."
There are things that so many of us can take for granted. A lot of us don't know what it's like to leave our home country in search of a better life, or to be separated from our loved ones over an ocean. Chloe tells the story of her mother coming to Canada, alone.
Immigrating from South Africa to Canada for a better life.
"Immigrating from South Africa to Canada must have been very hard for them as they left all their family members behind just so I could live a better life…"
Aidan's family have experienced immigration struggles of their own. His family came to Canada from South Africa, and now they're supporting Aidan as he pursues his dream of playing soccer in the United States.
Living proof that love is love. Family is family.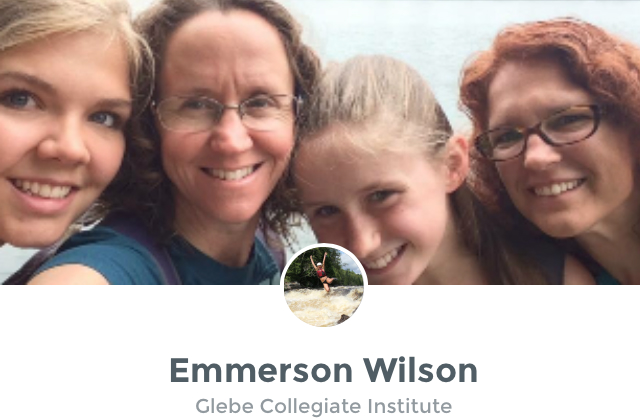 "I want to thank my moms, the two strongest women I know."
Emerson's parents are overcoming the adversity of being a lesbian couple in a society that does not universally accept that they can raise a family. "My family is a true testament to their love, strength, and dedication."
A student who couldn't read, due to a learning disability.
"They have given me their time, love, never ending support, and I cannot thank them enough for that."
As a child, Janna was classified as having a learning disability and was antisocial in elementary school. Now, she's finishing up her first year of engineering at the University of Guelph and has even become a club president. Of course, she thanks her parents for supporting her, helping her to enjoy her childhood and pushing her to succeed.
Your Turn To Say "Thank You"
Everyone has someone they should thank, and that includes you.
The difference when you do it with us? We'll enter you for a chance to win $20,000 for your loved one.
Take a second to imagine how good you would feel while handing a giant cheque to the person you owe everything to.
Then click this.