Everyone thinks they were the weirdest kid growing up. You're wrong, because I was the weirdest and my mom can vouch for me. When I was in grade one, I decided to ask her a question — a question I now deem critical to my childhood development. Because I just HAD to know about sex.
"Mommy, how come I never hear you and dad having sex?" I casually asked while sitting comfortably at the kitchen table in my one-piece Lion King tracksuit. The next few moments were a blur. Probably because she threw me into the car and drove me back to school so fast, I'm pretty sure I had whiplash.
Aside from my R-rated 6-year-old mind, my question proved to my mom I wasn't afraid to talk about sex.
Aside from my R-rated 6-year-old mind, my question proved to my mom I wasn't afraid to talk about sex. Unlike many baby boomers, I've grown up surrounded by people who believe in positive sexual expression and conversation. While my amazing mom and I share many amazing qualities (did I say amazing enough?), she doesn't share the same sentiment for candidly discussing hanky panky.
I'm OK with this. Luckily for me, I have the gift of gab and she knows how to stalk me online, so I know she'll be reading this.
Mom, as a single, spicy, trendy, athletic, blonde bombshell of a woman, there are some things you should know about the fish in your sea. Now, I know the chances of me having a new baby brother or sister are slim to none. However, condom use declines with age. So while a future "surprise" is of no concern to you, your potential suitors are seeing the advantages of condoms less and less.
Sexually transmitted diseases (STDs) don't discriminate. They love everyone! A 2010 study of sexual health from Indiana University found the lowest rates of condom use were among people ages 45 and older. Meaning, STDs are on the rise among sexually active middle-aged adults.
Mom, I know you're tired. You've spent the last 30 years of your life parenting and I know the order of priorities shifts with time. Using condoms is less of an issue for you than it was 20 years ago.
But these days, older men are popping Viagra like Tic-Tacs. Scientifically, men who use erectile dysfunction drugs have higher rates of STDs. I'm not asking you to screen men based on their natural erecting capabilities, but do be mindful of the correlation between the little blue pill and STDs.
Whether he's 16 or 60, he'll likely tell you condoms make him lose his erection.
Whether he's 16 or 60, he'll likely tell you condoms make him lose his erection. And just like you told me, if he really likes and respects you, he will use a condom. In case you forgot, condoms aren't made of pig intestines anymore. You can buy ones that feel like the real deal!
Be sure to stress the fact that a 21st-century condom feels like you're wearing nothing at all, because apparently, older men need some serious convincing. According to a study, more than 90 per cent of men over 50-years-old didn't use a condom when they last had sex with a date or casual acquaintance and 70% didn't do so when they had sex with a stranger. Way to roll the bones, old people (pun intended).
And one last thing – sex is an important part of life and let's face it, sex makes us happy. Mom, I hope you have sex until your old hips give out on you but remember, drinking copious amounts of cranberry juice and going to the pharmacy for STD meds sucks at any age. Safe sex is good sex and the fact that I am publically writing to you about safe sex, means you've done something right.
Oh yeah, and if it weren't for sex, I wouldn't be writing to you today. I love you.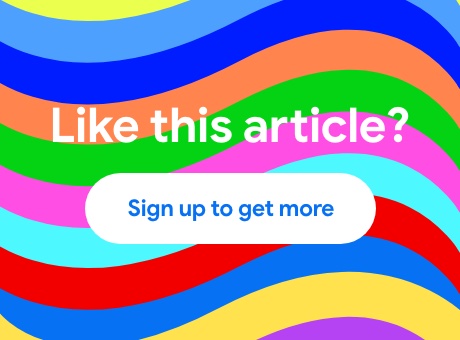 Student Life Network
More top resources just for students