Paying for school can be hard. Chances are that you took a student loan to help pay for your education.
What's probably been worrying you, however, is how the media has been pointing out how much students are borrowing to get through school. We need student loans, but thinking about how we are going to pay them back is scary enough without news anchors sensationalizing how high the 'new-grad' debt-load is.
As post-secondary life comes rapidly into view, having to address the 'elephant in the room' is becoming a reality. And perhaps more worrisome than the principal amount of money you borrowed, is the interest that it's incurring on top of it, pushing the grand total even higher.
Because of the rising cost of going to school, it is possible to be told that you'll be saddled with repaying your student loans for the next 10, maybe even 20 years.
One trick to being rid of student loans before your grandkids apply to school is speed. Yeah, you officially have a need for speed.
You can high five me for that awesome reference whenever. You know what movie it's from.
*If You're Still In School
If you haven't graduated yet, now is the time to get a head start on chipping away at your loans.
Having a part-time job while you're in school will of course help to slow the money-bleed. Moreover, if you can work full-time during your summers and save up some money, you can put yourself well ahead of the game by starting to pay off your loans before you've graduated.
If this seems obvious, that's because it is. But obvious doesn't mean ineffective.
Hot Tip: Check out this article on how you can save money to reduce the amount you borrow while you are at school + help with your budgeting.
Consolidate Your Debt
Other than your student loans, you might have accumulated some credit card debt, and you might also have some other debts to pay, like a car loan.
As a way to cut down on your other borrowing costs, which are sapping away coin that could be paying off your student loans, you may be able to consolidate your debt at a lower interest rate to help save money.
You've probably heard the term "debt consolidation" roughly 10,000 times with no idea of what it actually means.
Essentially, debt consolidation refers to combining all of your existing debts together so that you can make a single payment and accumulate interest on a single principal amount.
You can do it in one of two ways. Either take out a debt consolidation loan which will combine your loans and help you prioritize which loans to pay first, or start a line of credit to pay off all your loans, and then make payments to your line of credit.
It's probably worth sitting down with a financial advisor to figure out what works best for you, but either way, the idea is that you can attack your student debt head on.
Make A Little Something On The Side
Even if you've buckled down your 9 to 5, freelancing or continuing to work weekends is a great way to put some extra cash in your pocket. Sure, it cuts down on your socializing time, but remember, we're going for speed here — trying to get that debt monkey off your back as quickly as possible.
As an extreme case, check out this grad who paid off his $23K in loans in just 10 months.
Again, that dude is pretty intense and you don't want to burn out, but he's a perfect example of how there's simply no substitute for throwing more money at the problem.
Speaking of which, we're actually giving away $25,000 right now. So you could easily beat out that super try-hard with just the power of luck.
Make Larger Payments
Everything about getting rid of your student debt quickly is about investing in the now and planning for the long term.
Ask your parents about their strategy when it comes to paying their mortgage. Chances are they probably make the biggest payments they can afford, because they know the more money they leverage against their principal amount, the less they'll owe overall.
So it's worth holding off on financing that new car or living without a roommate for a few years until that debt is gone.
Hot Tip: Set up your payments to be bi-weekly instead of monthly. It'll remove the temptation to just make the minimum payment.
Congratulations to Jacklynn Powis of Laurier University, winner of Week 1 in the 10K Study break!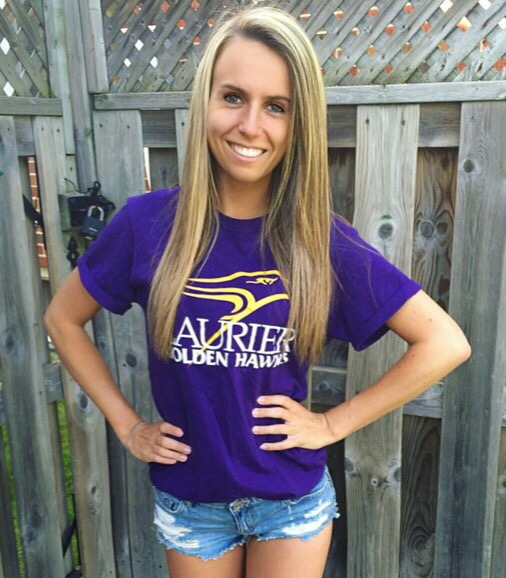 General information not about CIBC Financial products is provided for your reference and interest only. The above content is intended only to provide a summary and general overview on matters of interest and is not a substitute for, and should not be construed as the advice of an experienced professional. CIBC does not guarantee the currency, accuracy, applicability or completeness of this content.
*No purchase necessary. Open to legal residents of Canada 16+ (excluding Quebec). Contest closes at 11:59:59 PM ET on July 13, 2016. There are ten (10) prizes available at the outset of $1,000 each. One prize per Challenge period; prizes available will diminish as awarded. Odds of winning depend on number of entries received per Challenge period. All amounts in these Rules are in Canadian dollars. One (1) prize is available to be won per challenge period. Limit one (1) prize per person during the entire Contest Period. Skill testing question required. Full rules available here.