Yasmin Farah Peer is a student at Concordia University studying political science and human rights. She was appointed as a Canadian World Literacy Foundation Ambassador in 2020, which inspired her to start a movement that empowers literacy amongst youth.
We spoke with Yasmin about her experiences in this space, her goals for the future and what eradicating illiteracy amongst youth might look like.
Can you tell us a little bit about yourself?
I am from Montreal and plan to graduate from Concordia University in 2022 with a major in political science and a minor in human rights. In the future, I hope to complete a masters degree in peace, human rights and diplomacy working as a specialist in the field of human rights research – children's rights.
As for my latest venture, I strongly believe that literacy goes beyond being able to read and write. It is a tool that gives people access to different sectors within society. It fosters positive change by helping individuals out of poverty and giving them the resources to make change.
Can you expand a bit on what you do and your inspiration behind it?
I am the President and Founder of Lives For Literacy, a Canadian non-profit organization that is committed to eradicating illiteracy in Canada and around the world. Since I was a child, I've been passionate about serving the less fortunate. Coming from South Africa, I have witnessed many injustices that the people in the slums of Soweto have faced including extreme poverty, hunger, and malnutrition. But as a proud Canadian, I am grateful for the life that I have while motivated to alleviate pain amongst the lives I have seen.
I believe that literacy is one aspect of self empowerment. As a human rights advocate, I believe that people around the world should have the right to equal access which includes reading and writing. A lot of the problems faced by the global south stem from the lack of education and illiteracy in marginalized communities throughout the world. Plus, individuals that cannot access an adequate means of education are often excluded from important conversations that are necessary to drive social progress.
What do you want Canadian students to know about your work/cause/initiative?
Having strong literacy will often open doors for opportunities and in turn, freedom and creativity. It offers individuals the tools to challenge tradition and spark social and economic change. All Canadian youth are more than welcome to join the Lives For Literacy (L4L) movement, and it's a great cause to support especially during a time of intense uncertainty and divide.
Some volunteers from Nepal have told me that L4L was the best thing that happened to them in 2020 and students in Yemen have cried with tears saying that L4L is a place away from home. Our strength lies in diversity and connecting with each other across the globe.
What are you currently working towards, and what impact do you feel it will have on youth?
Moving into 2021, I hope to continue mobilizing local and international youth audiences.
We have a 12-part 'Education is a Human Right' series that dives into the different barriers for education, from racial injustice, financial illiteracy, gender discrimination to climate change and many more.
We also have an interview series that invites marginalized and vulnerable individuals from migrants, LGBTQ+ and global changemakers onto our platform to speak so that their stories and voices may be uplifted.
MoneyTalks is our financial literacy series to empower students across the world to make more financially sustainable decisions while saving and preparing for emergencies.
Looking at the future, we have already planned team building sessions. We will be launching the R.E.A.D. Book Club, our Lives For Literacy podcast, a racial literacy magazine and a blood and plasma donations advocacy toolkit, the first of its kind created by youth for youth worldwide.
What is your biggest pain point right now, and what kind of support do you need or would benefit from?
The biggest pain point has probably been a lack of funding to help maintain our initiatives. More resources would help us drive our different projects and teams forward. While we have applied for grants and continuously strive to do so, additional funding, support and love from Canadians across the country will help us expand and reach our social goals.
Like Yasmin, if you are looking for extra funding to help expand your own projects, check out our Remarkable Students Competition for a chance to win up to $10,000*!
*NO PURCHASE NECESSARY. Open March 1st, 2021 to June 30th, 2021 to legal residents of Canada who are fourteen (14) years of age or older and are current students of an accredited Canadian university, college or secondary school. Four (4) Monthly Prizes available to be won each consisting of: one (1) cheque for $5,000 made payable to the winner. One (1) Grand Prize available to be won consisting of one (1) cheque for $5,000 made payable to the winner as well as helpful advice from a panel of Canadian business and thought leaders Odds of winning depend on skill in meeting the Judging Criteria (as determined by the Contest Judges in their sole discretion) and the number of eligible entries received. Full Contest Rules.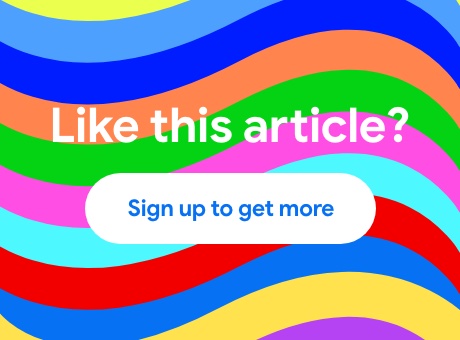 More great content for students