Mariella Rubenson is a grade twelve student from Toronto Ontario, graduating from St Joseph's College School in June. Before life as we once knew it turned upside down, Mariella loved to travel, explore her city and take on new challenges. She's also involved with a variety of extracurricular activities which includes building her school's newspaper, participating in Model UN and finding her groove in dance class.
Through the twists and turns of the COVID-19 pandemic, Mariella's curiosity and passion for travel inspired her to create a digital platform called Cognates where people can experience and explore different cultures from the comfort of their own couches!
We spoke with Mariella about her plans for the future, her thoughts on how COVID-19 may influence the public's desire to travel in the future, and how she feels Cognates will continue to fill certain language and culture gaps even after borders open up again.
Can you expand a bit on what Cognates is and your involvement in it?
Cognates is a digital French-English language and culture exchange program for teenagers. I started the program about a month after the pandemic forced schools to close.
I'm fortunate to have lived in France for two years with my family and that I am still in close contact with the friends I made there. Living in France through a six-month exchange program introduced me to a new culture and new language that I got to experience firsthand. I wanted to find a way to give others the chance to practice the language they are learning with a native speaker their own age. Since studying or living abroad isn't always an option for teens (especially now), I thought a digital program was the next best thing.
After brainstorming what the program would look like, I mentioned the idea to a close friend of mine, Charlotte Hayes, and together we set up a website and started contacting friends, family and schools to get the word out.
Now, Cognates has over 200 users in dozens of countries across four continents. Teens are matched with a partner based on interests, age and if they are learning English or French. To sign up, there is a short form and video submission, just to ensure all participants really are in their teens.
As the founder of the program, I am heavily involved in both day-to-day tasks and bigger, more general tasks like thinking of how to expand and improve Cognates, but I also have a wonderful team of eight volunteers helping me out.
How did COVID-19 influence or inspire you to develop the cognates.me platform?
I would never have started Cognates had it not been for COVID-19. With technology being so prominent in today's world, our reliance on technology and devices to stay connected and engaged is heavier now than ever. So, I developed the platform with the virus in mind.
We designed Cognates to bring teens from around the world together, which, for the time being, could only be done virtually. I knew that Cognates had to be an online-only program and that we had to make use of the technology available. The platform is also a great way to stay busy and motivated during the pandemic.
How do you think Cognates will change once things begin to go back to normal?
The platform was designed to be used solely online. That said, we've started running workshops for French and English high school and middle school classes that I would love to do in person when things return to normal.
I've realized that working in a group can be so rewarding. I've also learned a lot about leadership, organization and self-advocacy by running Cognates and working with our volunteers. I never knew that keeping a social media presence was so difficult, something I learned soon after starting Cognates. Running the program has been a lot of hard work but is incredibly rewarding. Most of all, it's been amazing being able to bring together teens from around the world. Cognates is proof that people from completely different backgrounds with varying life experiences can make lasting connections.
How has the pandemic influenced your plans for the future, personally and professionally?
Over the pandemic and while running Cognates I've realized that I enjoy helping connect and interacting with people. I also enjoy being an ambassador for language learning and Culture-sharing. I will absolutely continue these passions moving forward!
What do you want students to know about Cognates?
It's completely free to sign up and participate! Most importantly, I'd love for students to know that participating in the program is a lot of fun and that making a new friend is the number one reason to join, on top of it being a platform to practice French or English. I encourage all students to sign up!
What has been the biggest learning curve for you since launching Cognates?
I've never been the best with technology so figuring out our website and our database of users was definitely a struggle at first, and I'm still learning! The biggest challenge running Cognates has been maintaining a balance of francophone and anglophone users. Sometimes there are more francophone than anglophone sign ups, while other times it's the other way around. It's challenging to make sure that all users get a partner soon after they sign up.
What is your biggest pain point right now, and what kind of support do you need?
COVID-19 hasn't been easy. On top of the struggles of online learning, the lack of social activities in my life have been hard for me. I miss seeing people in the halls at school, dancing in ballet classes and traveling. The uncertainty of what the rest of my senior year of high school, my first year in university and beyond will look like is unsettling. Talking to friends and family over the phone and participating in clubs over Zoom has given me a slight sense of normalcy, though, and helps me look more optimistically toward the future.
We wish Mariella the best of luck in her future studies!
If you, or someone you know, would like to offer a story to our "Students with Stories" series, please contact us here.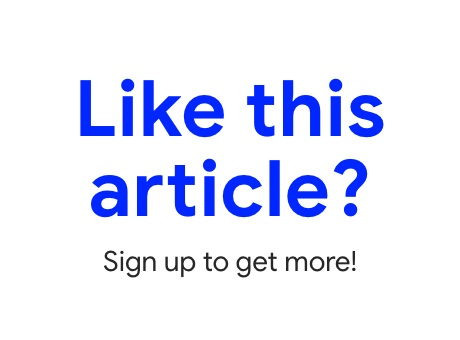 Student Life Network
More Resources for Students!