Passionate about human rights and global justice, Trisha-mae is a first-year Arts student at McGill University and hopes to major in Social Work and potentially Human Rights Law. She has volunteered at a non-profit called MOSAIC where she taught English to refugees, immigrants, and other newcomers to Canada. Currently, she is a U-Report Ambassador for UNICEF Canada and a volunteer with Amnesty International. Not to mention, she is also the Networking Director of The Global Spotlight Foundation where she has helped expand the non-profit's network internationally to eight countries.
We spoke with Trisha-mae about her experiences, how COVID-19 has influenced the agenda for The Global Spotlight Foundation, and what change might look like in a post-pandemic world.
Can you expand on what The Global Spotlight Foundation is and your involvement in it?
The Global Spotlight Foundation is a grassroots youth organization based in Vancouver, Canada that amplifies stories to empower, educate, and enable youth to take action across the world. Led by students from across Canada, the organization shows youth how their actions today can help eradicate social inequality, globally. Through social media, we share stories of trials, tribulations, and perseverance from community leaders and youth across the world and we also host Spark Sessions which are essentially online workshops to spark a passion for leadership and service in youth across the world. We hold community events such as conferences and summits to provide an opportunity for youth to connect with one another, learn more about specific global issues, and give them the resources to take real action.
As the Networking Director, my role has been to manage our eight chapters in Canada, Mexico, Ghana, Cameroon, the Democratic Republic of Congo, Pakistan, and India. Over the summer, I developed our international chapter program and have since held weekly meetings with our Managing Directors to stay updated on their operations in their respective countries. Though I support our chapters by providing them with resources and mentorship, it is really our Managing Directors on the ground in each of these countries who deserve all the credit. They have interviewed members of their communities and shared them on their social media platforms, hosted Spark Sessions on climate change, LGBTQ+ rights, menstrual hygiene, Asian youth empowerment, and have conducted social media campaigns and written awareness posts on mental health, racism, suicide, poverty, and more. These past couple of months, I have also had the chance to organize and host four Spark Sessions.
How has COVID-19 impacted, changed or influenced The Global Spotlight Foundation?
In many ways, COVID-19 created more opportunities within The Global Spotlight. Before the pandemic began, it was difficult to organize events as in-person events are very costly, especially for students, to organize. For instance, you have to rent out a venue if you cannot find one for free; depending on the length of the event, you may have to order food for the participants, and you also usually have to pay for your speakers to come to the event. So, with our main target audience (youth) being busy with school and their various involvements, it is usually more difficult to encourage them to sign up and drive or transit all the way to the event venue to actually attend.
With everything moving online, the issue of finances and students being too busy to attend both essentially disappeared. In August, we hosted our first major online summit which was meant to inspire youth to take positive action within their communities. Because it was online, we were able to have over 40 presentations, panels, and workshops hosted by over 50 speakers from all over the world. We also welcomed 425 participants who came from all over the globe. All of this was possible without having to spend a single penny. In the 2019-2020 year, we hosted about five events, all of which were in Canada, but in just September, October, and November of this past year alone, we have hosted 10 online events both within Canada and all over the world through our international chapters.
What has been the biggest eye opener for you professionally and personally since the pandemic started?
Communication. Ironically, I found that I met and interacted with more people during the pandemic than I did before (virtually, of course!). I have had a chance to connect with people from all over the world through The Global Spotlight Foundation, and I even found the time to finally create a LinkedIn account where I have connected and learned from an innumerable amount of inspiring professionals, students, and activists. I had more time to attend events where I was able to learn from other's experiences. It is really incredible how much you learn just from talking to people and hearing their stories.
You mentioned to us previously that during this pandemic, you had begun building an online safe space for youth that come from conflicted homes, who may be struggling significantly more during the pandemic.
Can you expand on this some more and share how students can access this platform?
The reality for a lot of youth is that they do not feel safe in their own homes, whether it is because there are constant conflicts or because of other family problems. Instead of it being a place of solace, it can be their worst nightmare, and with the pandemic forcing many youth to be in their homes more than ever, it can take a serious toll on their well-being.
So, this pandemic inspired me to finally start working on a project I had been planning to do for a long time: building an online safe space for youth who come from conflicted homes called Happy Home. I am currently still working on it and plan to launch it in early 2021 in the form of a website.
I plan to include a page full of positive affirmation and quotes, a blog where individuals can post their stories so that youth in similar situations can know they are not alone, a section where individuals share short stories, poems, or other pieces of art inspired by their struggles to show that beauty can come from hardship; a page for mental health resources; and music suggestions and videos to listen to in order to distract themselves during conflicts. My ultimate goal is to turn this platform into a peer support network where youth facing similar situations can speak to one another and never feel like they are alone in what they are going through. I feel like this is a very taboo topic because a lot of people, not just youth, find it difficult to speak out about their own family and the problems they experience within their home, the place people traditionally regard as a safe space from the troubling events life can bring. I hope Happy Home can be the place where a lot of youth who do not have this can find that sense of solace.
What is your biggest pain point right now, and what kind of support do you need or would benefit from?
As a naturally very anxious individual, my feelings of anxiety have increased since the beginning of the pandemic. I have had to deal with moving across the country on my own, transitioning to university, staying involved with my community, and working towards the goals I hope to achieve in the future. Because of all these things to think about, I find myself in a constant state of anxiety. While my friends and the counselors at McGill have helped me manage my anxiety, financial resources to support my education would be extremely beneficial because it would help alleviate financial stress in the long run. Plus, I personally hope to acquire a job or internship for next summer as that would allow me to pay for my personal expenses.
We wish Trisha-mae the best of luck with her studies at McGill University, and much success with The Global Spotlight Foundation!
If you, or someone you know, would like to offer a story to our "Students with Stories" series, please contact us here.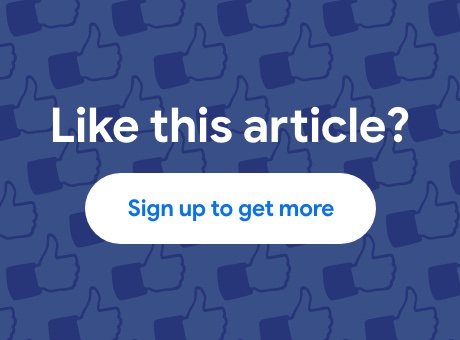 Great content. Just for students.