Picking my third choice school, despite getting accepted into my top choice for university, was a big turning point for me.
Editor's Note: This article was originally published in 2017 but is a good reminder to consider all the factors when accepting or rejecting an offer from your top choice university or college.
I wanted to study at Western's IVEY business program all through high school. This was almost solely based on my perception of it as the. most. prestigious. business program.
So, when it came time to apply to universities I didn't even think twice. It was the obvious first choice school. And, of course, like many other students, I applied to other schools because, well, you're scared you won't get accepted anywhere.
I wanted to choose not just based on my general perception, but on the factors tied to university life that would really affect me.
But, when I was accepted by all five of the university programs I applied to (!!), I realized I actually had a serious decision to think about. Picking the school that you are not only going to be attending for the next 4 years of your life but also the school that will launch you into your future career should not be taken lightly.
I wanted to choose not just based on my general perception, but on the factors tied to university life that would really affect me.
I ended up deciding on attending the Schulich School of Business at York (originally my third-ranked pick), and I don't regret it one bit. When I clicked to accept my offer, I actually had a gut feeling it was the right decision for me.
As intimidating as it was, taking the time to look at different aspects of the universities and programs I applied to made a world of difference in terms of feeling calm about accepting an offer. Yes, the decision took research, research, and more research (that doesn't stop after you're done applying).
You can learn something from my process, regardless what programs you applied to (doesn't have to be business)
I considered things like cost, campus vibe, whether I wanted to move away from home, what current students thought of that university program, where that program's alumni went in their careers, and program rankings. I think these are factors everyone should at least look into when making a choice as big as where you're going to go to university.
PAUSE: This article is not about finding the negatives of Western IVEY (it's a top tier business school for a reason). This article is just about how I came to making the right choice for myself. No way am I saying IVEY isn't potentially a great program for you or someone else.
To move away, or to stay at home?
I feel like this one can really quickly separate people into two distinct groups. My parents played a huge role in my decision about moving away (they opposed the idea). Luckily for my parents, moving away from home to go to IVEY was something I realized I didn't want to push for, either. I probably could have convinced them to let me go, but the thought of living by myself in first year was very scary. That jump was something I knew I might only be more open to in my upper years. And even though my commute from home to school takes more than an hour now, I still chose that over staying in residence. For me, the benefits of staying at home outweighed the negatives.
How much did I want to pay?
Cost was an important factor for me in choosing which offer to accept (it might not be the same for you, and that's totally ok). Western IVEY's tuition, plus living on residence, is triple the cost of Schulich's per year. Moving away also would have meant I would be paying for food, hydro, electricity bills, etc. Not cheap! As a Schulich student, my costs are cut down A LOT, which was a major positive about deciding on Schulich.
What did current students tell me?
I know it may not be in everyone's ability, but because some of the schools I was deciding between were close enough for me to go and visit, I was able to attend the Schulich open house. To be honest, I was really reluctant to go but the opportunity to see the campus (more about that below) and get the chance to speak to current students was invaluable.
It was worth asking an upper year in that Facebook group about their experience in first year
And if you can't make it to an open house, there is a 99% chance a "Class of 2021 – School Name" Facebook group exists online, where you can post your questions and get answers from actual students. It was worth asking an upper-year in that Facebook group about their experience in first year, about their classes, campus vibes, and anything else. I took the responses I got with a grain of salt, because my experience with the same courses or campus might be entirely different (we're two different people, after all) but seeing the types of courses offered and learning more about others' experiences, and whether they fit my interests, was very beneficial to me.
What did the school do for its students?
You can see a school's top alumni on Wikipedia, or displayed prominently on their website, but what about all the others who graduated or are currently studying in that school? Those 5 exceptional Wikipedia people can be a school's claim to fame, but what about the thousands of other, not so famous students that leave into the working world every year?
This is where LinkedIn and Google were my best friend. (No worries if you don't have a LinkedIn account. You can simply Google "LinkedIn Schulich School of Business" and a list comes up of people who attended Schulich in the past.)
I saw where my potential university has taken all its graduates and current students
I searched to see people who ended up in a specific stream in business I was interested in, and for alumni working at companies I was interested in. For example, if I wanted to see grads from Schulich who work at Google, I would type in "LinkedIn Schulich School of Business Google". This way I saw where my potential university has taken all its graduates and current students, to get a better idea of where the school could take me. I know it seems like it's a long way away, but a huge factor about picking a school should be based on knowing how it can help you get to your end goal.
How did the school rank against others?
Public ratings of universities, based on factors like student happiness, reputation, and university life mattered to me. So, I referred to Campus Rankings to tell me what was what. In case you don't know, Campus Rankings is a website with thousands of honest, student-written reviews about their programs to help you properly choose which school you want to go to. They also release ranking lists of schools and programs based on just about every factor I could have thought of myself, so I literally lived there when I was deciding on my school. A lot of information on student life, student academic performance, extracurricular programs, and professors was there for me to use.
Where was the school located?
You can read about a school as much as you want and see pictures online, but it is always different in person. So, I lightly considered whether I could imagine myself attending a specific school. For example, Rotman Commerce at U of T seemed like a campus I could enjoy (downtown Toronto is a dream compared to Schulich's location). Schools like Queen's in Kingston and Western in London were not the most appealing to me (they're really small cities compared to the GTA where I grew up), though they did have an amazing social setting to make up for it. In the end, it depends on how much weight you give this factor in your decision. Schulich's campus was literally in the middle of nowhere, which wasn't the best in my opinion, but it wasn't a deal-breaker for me.
The alumni and the students [at Schulich] seemed more like me, to me.
These factors are by no means set in stone. There are so many factors you can consider, like the number of students enrolled per year (if you care about a strong sense of community), professors (if you wonder what they're like), classroom sizes (if you want to know how much attention you'll be given), social life (self-explanatory), etc. Take all those that matter to you into account, and make your decision based on what you learned about the factors you looked at, and which are most important to you to get right. By using my story as a guideline, I hope you feel a lot more confident picking which university offer to accept.
In the end, every factor I looked at made me feel like I could see myself at Schulich more than I could see myself at IVEY or Rotman, or the other programs and schools I was accepted to. The alumni and the students seemed more like me to me. It also didn't hurt that my parents were really excited that I chose Schulich. By no means am I recruiting future Schulich students, but I wanted to share how I came to the decision that made me feel right in my gut about it. Maybe you can learn something from my process, regardless of what programs you applied to (doesn't have to be business).
I wish you all the best in picking the program/school that is right for you! It does get more challenging from here on, so make sure you are HAPPY and PROUD of the school you choose to attend.
Good luck!
READ MORE: 5 Best Places to Find Scholarships and Student Awards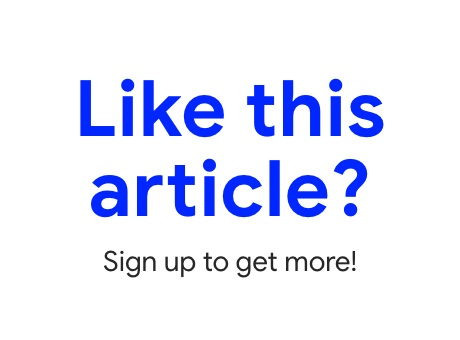 Student Life Network
More top resources just for students