Job hunting is painful, but you can learn from my mistakes.
I dropped out of journalism school after a semester.
Some of my former classmates (and anyone who has ever disagreed with one of my op-eds) might tell you that was a mistake. But I just didn't feel like spending thousands of dollars to learn about something that I was already gaining real-world experience in.
So I said "goodbye" to the structure and safety of school and began my first real job hunt. It lasted five years.
My job hunt was frustrating. Replies to my submitted resumes were few and far between. I felt completely unqualified for every job I actually wanted. I interviewed for dozens of jobs that I either didn't get or decided I didn't want. So yeah, I sucked at job hunting.
Now though, I have students and new grads asking me how I scored a job doing what I love, at a place that I love. So I feel the need to pay it forward and lay out every lesson I've learned along the way.
1. Find your mentors.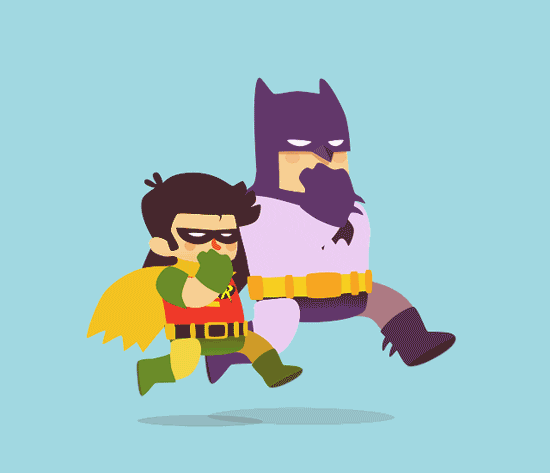 You know those people who are the people you want to be in five years? Get to know them. Learn from them. Work with them any way you can. Yes, even if that's for free.
It's about getting to know them, and learning from them—even mimicking their techniques.
You've been told to do the whole "networking" thing a million times. But it goes beyond just knowing somebody. It's about getting to know them and learning from them— even mimicking their techniques.
For me, it was blog and magazine editors, and then later, television writers. How did I meet them? I tracked them down through social media or any mutual contacts I had. I asked them for coffee and a chat. And I asked them to read and critique my work. I also volunteered to do work for them for free. Sometimes, this opened up future opportunities for me.
I've admired, sought to emulate and tried to get my work in front of a lot of people. In the case of this job, I worked for the guy who gave me my first writing gig, ever.
True story.
2. Make yourself a 'job hunting' project.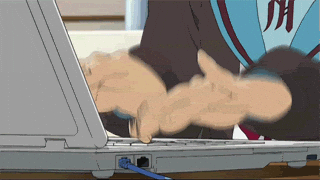 It's incredibly difficult to wake up in the morning with no clue of what to do with yourself other than to just "find a job."
Without the structure of school, and the pressure from assignment deadlines, you need some motivation to get off the couch and to the keyboard. You need a goal you can work towards.
You also need experience and work to show your future employers, so they know that you're at least somewhat capable of doing the job you're applying for.
A simple way to do this is to start your own blog or online portfolio.
Make it your job to make it awesome. Use it as a learning experience, and as an excuse to interview your mentors and start building your network, but most importantly—to showcase your work.
Tell your story, show your work.
Write about what you want to write about, but make sure it represents you and what you're passionate about. Tell your story, show your work.
Need to build a website? Squarespace and WordPress are super easy to use. Seriously, if you can manage a Facebook or Instagram page, you can set up a site using those tools.
3. Embrace constructive criticism.

You have to accept that you're not that good yet. This is not to say you're not talented or incapable of doing what you want. But you haven't put in your ten thousand hours, and until you do, you're going to get a lot of heavy criticism (and probably even after that).
Getting criticism can feel like going through the stages of grief or rejection: denial, anger, bargaining, sadness and acceptance.
In my experience, you never become invulnerable to that sting. You only become more efficient at processing it. You'll get through the stages quicker and quicker.
Not every piece of criticism you get will be valid. But if you get a sincere note, from a mentor, who you trust, who you respect, who is now where you want to be in five to ten years, you should take that criticism under serious consideration.
The whole point of finding mentors in the first place is that you can keep learning, keep building your skillset, and have new revelations about your work and your process.
You'll "figure everything out" and feel good about it, only to have somebody nitpick your work apart. And you'll realize you really had no clue what you were doing the whole time.
This process is ongoing. You'll "figure everything out" and feel good about it, only to have somebody nitpick your work apart. And you'll realize you really had no clue what you were doing the whole time.
Think of it like breaking bones. They're stronger once they heal. But you've got to break them first.
Be willing to keep getting better. You're not the Wayne Gretzky of anything yet.
4. Figure out what you actually want to do.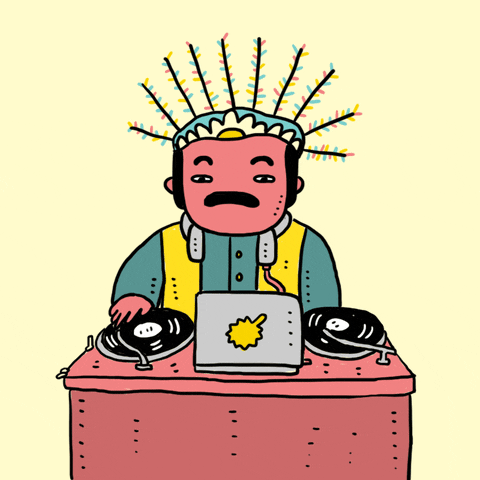 I once interviewed at an ad-sales agency to be a 'Media Coordinator.'
I remember walking into the office of my interviewer— let's call him, Doug (not his real name). After introducing myself, Doug immediately said, "You've got a voice for sales. You should be in sales. Are you sure you don't want to be in sales?"
Doug really wanted me to be in sales.
But I didn't want to be in sales. So I said, "No thanks—I really want to do this media coordinator thing."
Doug took one look at my resume and said, "No. You'll hate it. You'll quit in a week."
"Well, I think I would be really great at it," I stammered. "I'm really creative and I have a media background and–"
"You're too creative. You should go figure what you actually want to do."
"Yeah, that's the problem," Doug said. "You're too creative. You should go figure what you actually want to do."
I didn't really know what to say after that, so I just got up and left. The whole drive home, all I could think was, "what did I really want to do?"
The next week, I applied to the Writing Program at Vancouver Film School. A year after that, I won an award for Best Feature Screenplay at graduation.
So the kid who dropped out of one writing program graduated another with a few awards in hand.
Graduating with an award didn't help me get a job. Nobody cares about my award, except me (and maybe my mom).
The point is to be honest with yourself. You're going to fail a lot. But the sincere desire to be good at what you love will pick you up time and time again.
5. Don't shotgun blast out your resumes.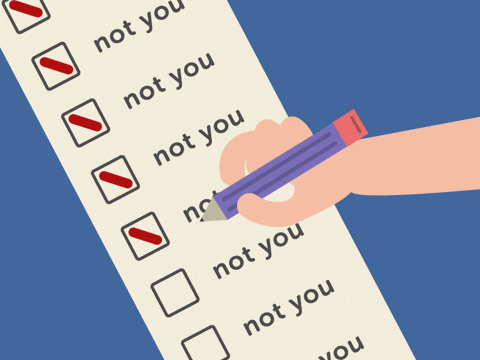 It's tempting to apply to jobs through an online job portal.
But trying to get a job by sending out hundreds of resumes is a lot like trying to find love through Tinder. It could happen, but it's unlikely.
After about two months of doing that after graduating VFS, I actually did (somehow) get a job. But, if we're still using the Tinder metaphor, this was more of a rebound relationship.
It was a writing job. But I wasn't the right fit. I probably disliked everything about the job and the organization.
So, I handed in my two weeks and said a fond farewell to good ol' Raincouver.
When I got back to Toronto, I completely changed my approach. No more sending out dozens of resumes for jobs I didn't even really want.
Instead, I used my network to try to find opportunities. I got interested in talking to people instead of just applying for positions.
Job portals are a great way to find opportunities and to know what's out there. But you need to know that most organizations get hundreds of resumes submitted through portals, and if they don't know you, or you're indistinguishable from the other candidates, the odds of getting a callback are generally not good.
Jobs are personal, they're a big part of your life. So don't think you can get them in an impersonal way.
Even if you do get a callback, you still don't know what you're walking to. Sure you've read the job description, but what do you really know about the company, their values or culture?
Research positions and organizations, but get to know people who work there. Jobs are personal, they're a big part of your life. So don't think you can get them in an impersonal way.
6. Put it all together.
I'd be lying if I said, "oh I was such a pro by the time I landed this job." That's not true. I still get giant waves of impostor syndrome (like, every day).
But looking back, I can say that landing my current job was a combination of things. It wasn't just about sending out a resume or scoring an interview. It was about meeting people, learning, failing, growing. And accepting those conditions as a constant state of being. I still try to put all these principles into practice
When it comes to your job hunt, it's important to keep your destination in mind, but don't forget to get the most you can out of the journey.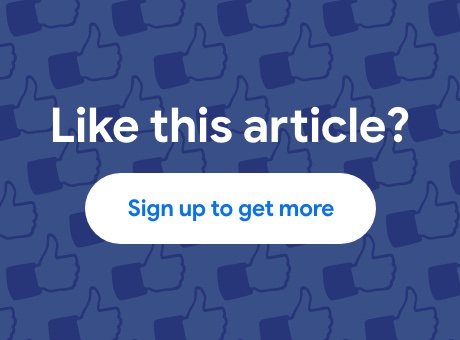 Student Life Network
Opportunities only for students