On a job hunt right now? The job market is understandably not great, which makes having the best student resume possible a must.
We pulled this article out of the SLN archives you have an easy-to-follow list of dos and don'ts when crafting your resume and cover letters.
Before Applying
You should apply for a job you're interested in and have the credentials for. Once you have found a fitting job, figure out how to apply. Do your research and put together the best resume and cover letter for the position.
The Cover Letter
DO:
Introduce yourself as a potential employee and give an overview of what the employer will read in your resume.
Briefly tell them about any past positive experiences with the company as a consumer. It makes the employer feel good and tells them that you are familiar with their brand.
Be clear and to the point. Like this sentence.
Touch upon the highlights of your resume, explaining the characteristics you exhibited in past jobs or experiences that are relevant to the position you're applying for.
Let them know how you found out about the job. Ie. an online posting, a job fair, through a friend.
DON'T:
Address the cover letter, "To whom it may concern." That's just plain lazy, and it gives the employer the impression that you don't care enough to find out who you'll be working with. Instead, try to find out the name of the person who will be looking at the applications. If it proves to be impossible, an alternative is to say, "Dear Hiring Manager" or even just "Hello".
Use an email address that is unprofessional or inappropriate. No modern-day employer wants to see rainbowz.and.hugz8976@hotmail.com. (I mean, let's face it, we shouldn't have been allowed to choose our emails in the sixth grade.) Instead, aim for using your name and reputable sites, like Gmail, Outlook, or if you're crafty enough, your own domain.
Make it longer than a page. If the employer can't get the necessary information he or she is looking for right away, they won't give you the time of day.
READ MORE: 4 Ways to Build a Resume When You Have Zero Experience
The Resume
DO:

Make sure your name sticks out above all else. Bold it in a legible font. If you have one, stick an appropriate logo beside it to help the employer remember you.
Include relevant information like your address, phone number, and email address at the top.
Talk about your objective, ie. "To use my (adjective) and (adjective) nature as a (position title) for (company name)."
Talk about your past work experience. Think about the things you've done that required the same or similar characteristics as the job you're applying for. Give the position title, company, and a couple points detailing exactly what you did.
Tell your employer about recent accomplishments, your skill-set, and your interests and hobbies. Not only is it a good insight into your life, but certain characteristics could suit the job. But keep it suitable. No unicorn scrapbooking references.
Mention your education and how long you've studied at each place. Not only does this tell the employer about what you've experienced, what you've studied may be directly related to the job.
DON'T:
Be afraid to boast a little. You're not being obnoxious, you're letting the employer know that these are the things you've worked hard for, and will be willing to put that same effort into your job. If you have trouble with this, try imagining your accomplishments belong to someone else and write it up as if you hyping up a friend.
Worry if you don't have time to put references down right away. It's OK to say, "References available upon request." Especially when the job application has a deadline. You can start contacting people about being references after you've applied.
Final Thoughts
DO:
Write with the employer in mind. You're trying to persuade him or her to pick you out of the many other applicants for an interview. Show them that you have the abilities and qualities that they can't turn away. If you were the employer reading your resume, would you hire yourself?
DON'T:
Forget to spell check! Nothing looks more unprofessional than a resume with spelling and grammatical errors. (Something like Grammarly can be a big help for this.) Also think about getting someone else to edit it for you, like a parent or older sibling (that can spell well). I personally get my mom to read mine, because she's a hiring manager for her company. Yes, winning.
Also, don't be disheartened if you don't get an interview. It happens all the time. My first rejection hurt, which is to be expected, but you can't let that stop you from continuing the search. You'll get it eventually. Believe.
Good luck, and may the boss be ever in your favour.
READ MORE: Cover Letters, Resumes, and Personal Brands: What's the Difference?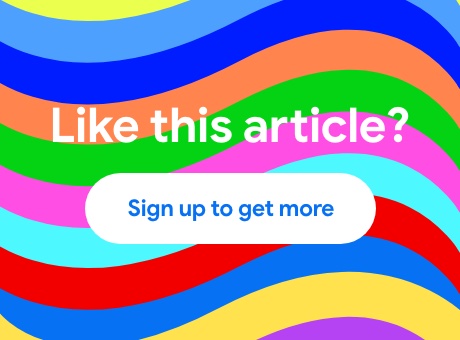 Student Life Network
More top resources just for students