Before even graduating, Pete Ryan already had a full-time job waiting for him. Now, he's working with The Wall Street Journal and The New York Times and it didn't take any unpaid internships to get there.
Editor's Note: Originally published in 2017, this article is a great reminder of the value of putting yourself out there and creating your own opportunities as opposed to relying on traditional unpaid internships.
Nine years ago, Sheridan College illustration student Pete Ryan decided he didn't want to wait around for an internship to fall into his lap. Instead, he reached out to professional illustrators he admired, and created his own opportunities with them.
Fast forward to today: Pete's a professor at the very same Sheridan College he attended. He's illustrating for some of the biggest brands in the world, like Buzzfeed, The Atlantic, and The Village Voice. Talk about #careergoals.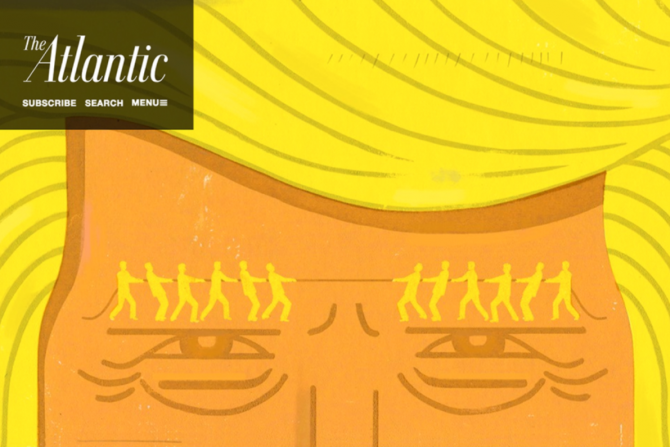 P.S. Don't worry if being an illustrator isn't your thing, because his story applies to just about every industry and career aspiration out there.
Here's how Pete did it.
He tracked down people from his industry whose work excited him.
He looked at recognition/awards lists to find these people because that's where he could see names of who was getting lots of work and attention. Who was winning awards and creating a buzz?
Pro tip: You can recreate your version of the same thing. For example, if you're into business, check LinkedIn for top professionals in your field. If science is your thing, check out the names on the research papers you're most interested in.
Then, Pete emailed these pros, saying he loved their work and wanted to interview them.
He figured they're busy people, and getting an email from just a student wouldn't do much to inspire a reply. He thought if he asked for an interview, even if it was just for his own "publication", they'd respond.
And they did.
So Pete got a chance to ask them everything under the sun about the illustration industry. Stuff like: How did these people build their client lists? How did they get jobs? How did they break into the industry? Realistically, this is the type of insider info you hope to get through unpaid internships. But it didn't end there.
"At the time, everyone I was emailing was young," says Pete. "They were, like, twenty-six. And I'm not afraid of someone my age. I didn't give a shit. They're just a person. And they were always really nice people."
Pro tip: you don't necessarily have to email someone to get their attention. Use Twitter DM or Instagram DM. They're fair-game ways to reach someone. And if you really need that email address, use online tools like Rapportive and RocketReach to guess a person's email.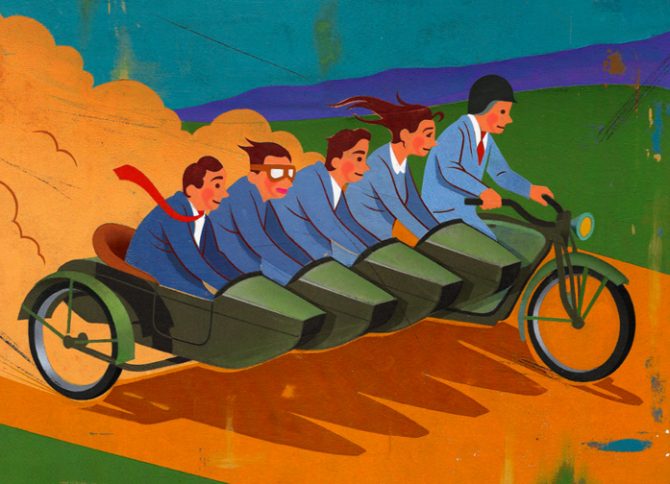 Pete posted his interviews to the blog he ran.
It wasn't anything fancy and was totally free to run. Then Pete used the published interviews to land bigger and bigger interviews.
He wasn't even sure anybody read his blog, but it gave Pete a good excuse and tangible thing to show when reaching out to the people he wanted to meet. Nobody really even asked how many readers he had. It served more to show that he was serious, was doing something, and could help somebody's personal brand.
Pro tip: You by no means have to use a blog, if that's not your thing. Some alternative ideas could be creating an event, a Facebook/Instagram page, a podcast series, or YouTube channel.
After the interviews, Pete asked his subjects out for coffee or a beer.
He shot the shit with them. Asked them more about their work. Showed he was genuinely excited to learn about them. And he gave them a chance to talk about themselves. (People love doing that, by the way.)
After developing a relationship with these professionals (and, no, this doesn't mean texting every day–it just means you're comfortable communicating with them), Pete would ask if he could intern with them one day a week.
That became a pretty easy ask, because he was no longer a weird stranger or needy student in their eyes, but a real human being. For Pete, it was all about building a relationship, and for good reason. This networking thing worked like a charm.
Pro tip: Find which setting you're most comfortable meeting people in. You've got tons of options. You can ask someone out to lunch, a breakfast meeting, dinner, or even just check what industry events they're going to and happen to meet them there.
Pete landed two internships and a full-time job.
The free blog and coffee/beer dates landed Pete two internships with professional illustrators while he was still studying. And the day after he graduated, Pete was already en route to Montreal to start his full-time job with Air Canada's in-flight magazine.
"The way I'd approach it now, if I were a student, is find that alternative route," he said. "Find the people who you're genuinely excited about their careers, and contact them. There's no reason not to. They'll get back to you."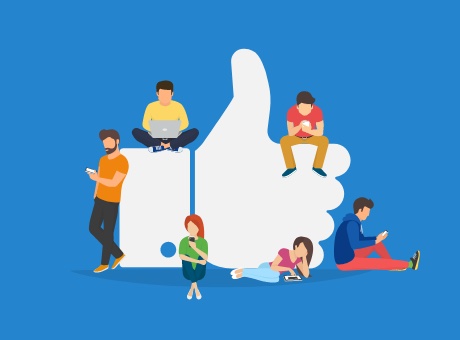 Student Life Network
More top resources just for students