Transitioning into university can be hard enough on its own, but then there's the added stress of trying to fit in, make new friends and pay for tuition and textbooks, all while attempting to stay mentally and physically healthy. It sounds like a lot at first, but if you're planning on attending York University, you should know that there are ways to do all of that and make the best of your postsecondary journey. While there's no one secret formula for success in university, there are definitely some not-so-secret resources at York that can support you in making the best out of your journey.
Here are 4 things you need to know before becoming a YU Lion!
1. There's a Club…For Everything.
Yes, York has a huge campus with more than 55,000 students — but don't let that scare you, because there are plenty of ways for you to meet like-minded people and build strong connections here. As one of the most diverse campuses in Canada, York is home to students from various backgrounds, all of whom are encouraged to celebrate their unique life experiences through the formation of clubs and student organizations that are centred around their identities and interests.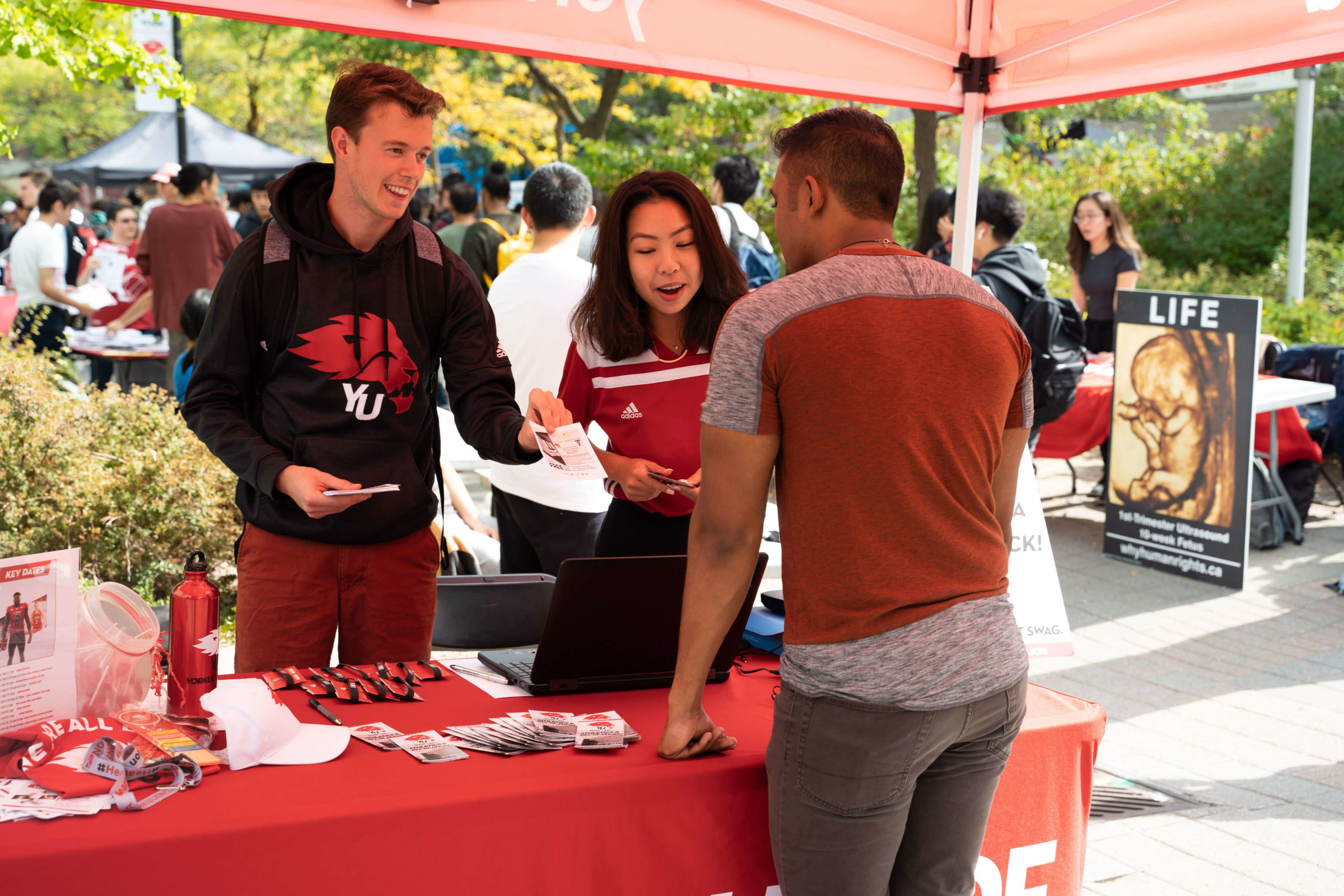 If you're not sure what's out there, simply search for (or click here to get to) "YUConnect" on your browser, as that will lead you to York's platform for discovering different clubs, exploring new events, and also tracking your campus involvement all in one place! Here, you can search for keywords including your major of study, your ethnic background, or even your favourite book series, and a related club can pop up. Just a few examples include The Undergraduate Psychology Student Association, the African Students Association, and Dumbledore's Army (you'll already know what that is if you like Harry Potter!).
Do you love dancing? There's a club for that — the Hip Hop Dance Club at York. Are you into anime? Then why not join York's Anime and Manga Association? With all of these options to choose from, there's got to be one that suits your passions. But clubs are not just about finding what interests you, it's also about finding community. When you get involved, you open yourself up to a whole host of opportunities that you would have otherwise missed out on — fun meetings with club members, leadership experiences, and a chance to make lifelong friends. Before coming to York, check out everything that's available and prepare yourself for the application process if there is one. Once you find the right club, you're already on track towards enhancing your own personal and professional development, while contributing to positive change within the campus.
2. Make Money…While You Study?
Student loans, textbook prices, and the compounded costs of your morning coffee or bubble tea (protip: there is amazing Bubble Tea at York Lanes) trips can add up pretty quickly. While there are plenty of jobs out there that you can apply to and make enough to pay for all of this, the problem is that not a lot of them are prepared to hire students with little experience, nor are they all that willing to work around your studying and class schedule. But guess what? York's Work/Study program has got you covered!
The Work/Study program at York allows undergraduate students to build on their professional skills while increasing their involvement on campus. There are several opportunities available, all of which fall under one of three categories: General Work/Study, LEAP, or RAY. LEAP enables students to assume leadership positions within the colleges or faculties, whereas RAY focuses on providing students with paid roles in research. All of these programs have their own advantages, with the main one being that you gain campus involvement, financial compensation, and professional experience all part of the same package. When you get to York, make sure to fill out the Student Financial Profile as soon as you can in order to determine your eligibility for the program, and start making some $$$.
3. Stay Active at York
Starting university can be overwhelming, and with the constant deadlines, late nights, and early classes, it can become hard to schedule some time for exercise. With the increase in online learning, it's become even easier to avoid physical activity as you can now attend lectures from the comfort of your bed.
Nevertheless, a healthy mind is dependent on a healthy body, and it's super important to squeeze some time in for some form of workout in your day (you will thank yourself later). In order to support its students both physically and mentally, York has a bunch of resources and amenities for students who are looking to stay active.
If you're on campus, you can check out the Tait Mackenzie centre for all your exercise needs. There are multiple work-out classes, recreational sessions, and various machines to assist you in achieving your fitness goals. Students can access all of the services at Tait for a discounted price of $15 per year. Oh, and if you want to have fun while you exercise, be sure to check out the intramurals that take place here from time to time!
However, given the current on-campus closure due to the pandemic, why not try out some virtual fitness classes?
York's online MUV sessions range from yoga, zumba, cardio, and even meditation classes, all of which are completely free and accessible on Zoom. All you need to do is input the code for the specific class you'd like to attend, and then prepare for either a rigorous workout or a relaxing destressor. Either way, you'll be working towards a better you by improving your health in all aspects.
4. Get Support!
At York, you don't have to go through it alone. Whether it's with a difficult course or a personal issue, there's always somewhere for you to get help on campus or virtually. No matter what you're majoring in, the format of university courses are often much different than what you've been exposed to before. However, that's exactly why there are so many options and resources for you to get the support that will facilitate your success!
For instance, you can use the peer tutoring services that are available for almost every course at York. The best part is that all of them are completely free for students to access and benefit from. If you're in psychology, you can attend drop-in tutoring sessions offered by the Undergraduate Psychology Student Association. If you're a kinesiology student, there are free tutoring sessions offered by the Kinesiology and Health Science Student Organization. If you're in any other major, simply search up the student organization or college that caters to your field of study and you can surely find some sort of resource to facilitate your academic success.
But what if your issue isn't academic-related? All students registered at York can access Student Counselling & Development, the main resource for those looking to talk to someone about their personal circumstances and challenges. If you're not comfortable talking to a professional yet and would prefer to talk to a peer, there are peer mentoring services offered for free by most colleges at York. All of these services are available online, and the contact information for each can be found through a quick google search. For instance, in order to access counselling services, you can search for "Student Counselling and Development at York" and click on the first link.
So there you have it — these are the 4 things you need to know to guide you to success at York, because all of them can be immensely beneficial in helping you make the most out of your time here.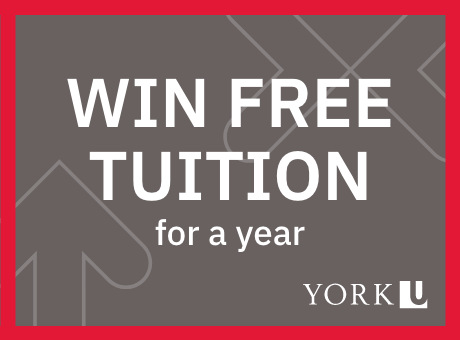 Contest
Enter for a chance to win a year of free tuition from York for your first year!