If you want to be hired as a nurse, here's what you'll need to impress a Level One Hospital nurse recruiter.
Editor's Note: This article was originally published before COVID-19 and while certain hiring processes may have changed, the overall advice for building a nursing resume, impressing during your interview, and landing a top nursing job remains the same.
Sadaf Aslam has hired nurses from around the world. While working in Abu Dhabi, she hired dozens of world-renowned nurse talent from Australia, the United Kingdom, America and Canada. Most recently, Aslam was a nurse recruiter for SickKids Hospital, the world-renowned, Level One hospital. Every season, she'd oversee hiring 50 nurses at a time.
She spoke with us to give all nurse candidates the inside line on the application process, what recruiters are looking for, and how to stand out and get hired. In case you missed it, here are our rankings of Canada's best universities for nursing.
What makes a student with a nursing bachelor degree standout from the rest? What are the qualities you're looking for?
First of all, the cover letter needs to be topnotch. You need to be able to express why you're interested in our hospital. For example, SickKids is a pediatric hospital. I like to see how you've demonstrated an interest in pediatric care. Why did you apply? Why are you interested?
I also like to see if you followed the instructions from the posting. Sometimes there are very specific instructions, especially for new graduate nurses.
In the resume, the first thing I look for is their education. Their bachelor degree in nursing. And then I will look at their clinical placements. This is really important. I'd look for exposure to the pediatric clinics, which other hospitals, and to see if they're Level One hospitals. I look to hire someone with exposure to that type of environment.
Clinical placements are really important… It basically tells us whether you'll be able to cope or not.
Clinical placements are really important. I think if a nurse is looking to choose a university, they should have an idea of what kind of clinical placements they will get because that will determine where you will get your job at the end of the day. It basically tells us whether you'll be able to cope or not.
Another thing on the resume that I look for is their volunteer experience. That really helps me set some candidates apart from the rest. It shows me how interested they are in their career. How passionate they are.
If you have an idea in which area of nursing you want to go into, and you are clinically placed accordingly, you really set yourself up for success in terms of your next career move right after you graduate.
Tell me more about the specific soft skills you'd look for in a nursing candidate.
It's really important for nurses to have good soft skills. Good communication skills.
Critical thinking is extremely important. How you've demonstrated critical thinking is the most important thing in terms of soft skills for nurses. Having the ability to deal with stressful situations. It's a very tough environment. You kind of have to prepare yourself. I'm talking about SickKids Hospital, which is a Level One hospital, and you're looking at severe cases. You're talking to parents and kids, you have to switch up your communications styles as well.
Tell me about the process of hiring 50 nurses at a time. What's the process for a prospective nurse?
The typical way is to check out hospital websites. It's usually Summer, September, February, and then in May, we hire as well. But every hospital is a little different. Future nurses need to find out when those timelines are.
New graduate nurses need to apply typically twice. They have to apply to the hospital posting and then they have to go the HFO (Health Force Ontario) website, create an account, and apply to that posting. At SickKids, we allow candidates to express interest in three units. To state their units in order of choice.
Giving examples is really important. It shows that you are able to demonstrate your conflict resolution skills or your time management skills.
The next step if they get selected is to come in for the HR interview. This is typically half an hour. The questions will cover their soft skills. Questions that ask them why they're interested in working at the hospital. Why they're passionate and how they've demonstrated that throughout their studies. We give situational questions based on scenarios and what they would do. Anytime you are able to answer an interview question with an example that you've been through gives you points all the way. Giving examples is really important. It shows that you are able to demonstrate your conflict resolution skills or your time management skills.
Is there only one interview? Or is that just the first?
Yes, the HR interview just to see their soft skills and their interests. If everything goes well, we will recommend them to the department manager. The department manager will then review them, review our scores and notes and then call them in for a second round.
In the second round, it will be determined if they're a successful candidate or not. One thing they started doing last year was medicine calculation. They administer a test to ensure their ability to calculate medication administration. It will be about behavioural questions. It will be about what you've encountered in your clinical placements. They are testing your ability to pick up on things fast, and how confident you are. They'll dig deep into your clinical placements and what you've learned. And at the end, there will the clinical test.
So are these scenario-based questions in the second interview?
Yes, but it does depend on the hiring manager to be honest. Some like to have scenario-based questions, some just like to know what you've experienced and learned. And a combination of behavioural questions.
Let's say there's a high school student that's looking to go into nursing next year. What should they be looking at doing now to best prepare themselves?
If I was them, I would try to see if I want to work with kids or not. Or with adults. If you're dealing with kids, sometimes kids aren't the best at explaining what they're feeling. You need to understand and be patient. And then you have to deal with their parents. Are you willing to deal with that? If you are, if you decide if you want to do pediatric or adult, start volunteering accordingly.
I'll tell you what, referrals are huge at our hospital.
If you kind of have an idea of what hospital you want to work for, become an admin assistant there. Become a patient administration clerk. Get yourself exposed to the environment. Get used to it. That will give you the upper hand. I'll tell you what, referrals are huge at our hospital. If you do well at your current clinical placements and take initiative, that goes a long way. Hiring managers will reach out to me and say, "look out for this candidate."
Amazing. Anything else you'd like to add, Sadaf?
Whether you have decided closer to the end of your nursing program that you want to do something different, whatever it is, even if you don't have the necessary nursing placements, I think it's important to give it your all in the application process. Make sure your resume is on point, your cover letter is on point.
I think another aspect is to make the most out of your clinical placements. Health care is a small community and building your reputation starts with your first placement. You're making an impression. It can really go a long way because referrals go a long way.
This interview has been edited and condensed.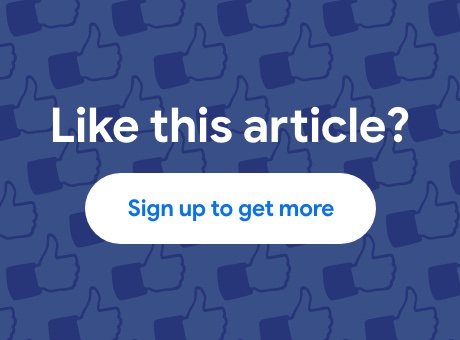 Student Life Network
Access more helpful content for students