I met my best friend when I was three years old. From diapers to dance recitals to travelling the globe, she has been by my side and me by her through the not so great times and the best of times. When asked what True Friendship means to me, the friendship that holds the most importance and value in my life is with my younger sister, Rebecca. She is the Mike to my Sully, the Anna to my Elsa, and the Timon to my Pumbaa.
I admire Rebecca because she accepts me, flaws, and all. We are each on a journey of self-discovery, and no matter where we are in life, we are constantly growing and learning. Having a true friend by your side provides you with this idea of "constant" that can also grow and change with you. True friendship is loving me for who I am and my decisions, mistakes, and all. It is also about loving them for the same.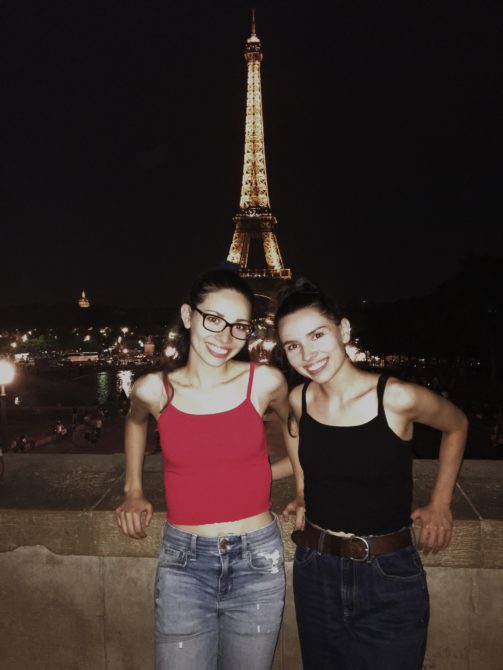 Plus, it's about having someone in your life that continues to support you and your ambitions. When performing dance solos on stage, she was always there standing in the wings cheering me on. When running track and field events, she was at the finish line. During the summer before my fourth year of university and before her first year at university, I was searching for an internship within my field of interest. I knew I could count on her rereading cover letters as she trusted me in going over her university applications earlier that year. The moment I got the email saying I landed my top choice internship, I looked up from my phone to share the news with Rebecca. She is my number one support, always has been and always will be.
Quality time spent together is a big part of what true friendship means to me. Whether that is re-watching our favourite flicks or waiting patiently each week for the release of the new Mandalorian episode. I cannot tell you how many times my sister and I can simply exchange a look and know exactly what the other is thinking. It's not all glamourous, though. Friendship is about getting through the good, the bad, and the ugly. Especially the ugly.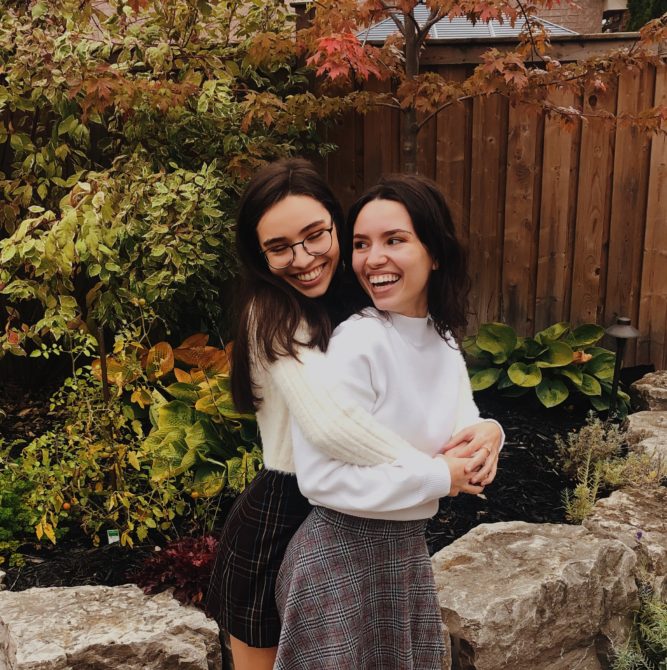 Beyond being able to vent about everyday stresses, we make sure when the time comes for undivided care, it is there. I do not know where I would be right now if it were not for my sister and the friendship we have. A few years ago, my mental health went down the drain with the passing of one of my closest friends. Time moved so slow, but Rebecca was always there for me. I learned that no matter how many curve balls life could throw at me, I could always count on our friendship to be there for me. It's the laughs and breaks of happiness with my sister and the people I cared for that helped me get back on my feet and feel like the best possible version of myself, the version I feel I am today.
When it gets down to it, friendship goes beyond posting a photo for my birthday or playing video games together. True friendship is about helping each other through heartbreak and loss, celebrating the little wins, and commemorating the big ones. It's about making sure we each get back on our feet together so that both of us can be the best possible version of ourselves and achieve our goals that go to infinity and beyond.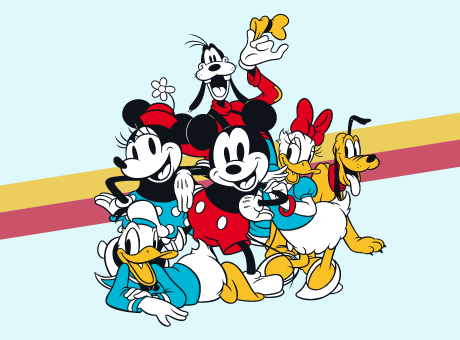 Scholarships
A scholarship inspired by the friendships of Mickey and Friends