Hear from fellow students who have achieved WWF's Living Planet Leader certification and learn how you can get involved!
What is a WWF Living Planet Leader?
A university or college student recognized by WWF-Canada for completing this self-guided certification in environmental sustainability. Moreover, through WWF-Canada, campus, and community initiatives, students have the opportunity to make this experience entirely their own! In particular, you can discover opportunities that make a difference, starting with:
Campus, community or global volunteerism

Personal application of sustainability

Application of sustainability in academics

Leadership and teamwork
Due to COVID-19, it's important to engage in safe social distancing practices. Furthermore, follow your local government recommendations regarding hands-on activities. Firstly, you can begin by logging into Living Planet @ Campus, enroll, and submit what you've already done to contribute towards the certification! 
Why Should You Consider WWF's Living Planet Leader?
No matter what program you're studying, as a WWF Living Planet Leader, you can help build a Canada where nature and people thrive. The Living Planet Leader designation acknowledges the experiences and skills you acquire throughout your post-secondary, recognizing your commitments and experiences with sustainability. Your name will be published on WWF's Living Planet @ Campus website. Additionally, these achievements are great to showcase on  your professional resume and LinkedIn for prospective employers. 
From participating in environmental student clubs, volunteering to host clean-ups, completing courses in environmental sustainability, to practicing sustainability at home, your efforts for nature can count towards the certification's requirements. Furthermore, you have plenty of time to complete and submit the requirements to earn your Living Planet Leader Certification: you can count initiatives you've completed starting from the first day of your first post-secondary program until three months after graduation.
What Do Students Have to Say About the WWF Living Planet Leader Designation?
About our interviewees and their programs.
Haley McRae:
Haley McRae has a Bachelor of Science in Life Sciences from McMaster University and is currently undertaking a co-op term as she completes her fourth semester in the Environmental Technical program at Mohawk College. 
Sam Lucchetta:
Sam Lucchetta recently graduated from the University of Toronto with a BA in Anthropology and Environmental Studies. She is taking a year off to explore and participate in the Canadian Wildlife Federation's Conservation Corps program, but Sam is also interested in pursuing more education in the future.
Brad Staite:
Brad Staite is entering his fourth and final year of the Industrial Design Bachelor's Degree program with a focus on product design at Humber College.
Tell us about yourself.
Haley McRae:
I'm an incurably curious person, which is what led me to study science and environmental studies. I love learning about how the world works; I grew up riding horses and living in the country and have always loved nature. And I hope to do a lot more environmental volunteering as soon as restrictions are lifted. 
Sam Lucchetta:
I've been interested in different environmental topics ever since I was a kid. I love being outdoors, especially in my garden because I love growing different heirloom veggies and herbs. When indoors, I'm usually watching something scary, reading, writing, or practicing my violin. I'm constantly looking for ways to combine my creative interests with my passion for nature.
Brad Staite:
I am 26 years old. I completed a Bachelor of Commerce at McMaster University in 2017. The year prior, I began seeking ways to align my professional goals with my passion for environmental sustainability. I have been volunteering with WWF ever since. I enrolled at Humber to learn more about how technology and design thinking can be used to address the most critical environmental issues we face. 
How did you get involved with WWF's Living Planet Leader Program? 
Haley McRae:
The moment I started at Mohawk, I got involved in the sustainability department. Through this department, I learned about the Living Planet Leader program and they really encouraged me to participate, which I'm super glad I did! 
Sam Lucchetta:
I heard about WWF's Living Planet Leader program sometime after receiving a WWF Go Wild School Grant for a campus agriculture project. I thought that the Living Planet Leader program sounded relevant to a lot of the work that I was doing and would encourage me to make some greener changes in my life. Participating in the program has been a lot of fun!
Brad Staite:
In 2016, I was looking for ways to get involved with WWF. I recognized the organization for its dedicated work in environmental initiatives and connecting people to nature. A friend had a connection and invited me to attend their 2016 Annual General Meeting, which is where I aimed to expand my network and meet WWF-Canada staff. From there I took on a volunteer role to help bring the Living Planet @ Campus (LP@C) program to life. It was great timing as I was transitioning into a new program at Humber and was able to leverage my past educational background to add value to the LP@C program and provide a voice for the student perspective. 
Describe the sustainability initiative you ran on your campus. How can other students get involved with it?
Haley McRae:
Mohawk College recently built a net-zero building called The Joyce Centre. They came up with the idea of forming a student-led group called the Zero Carbon Ambassadors. I started off volunteering but they wound up hiring me to lead the group along with another person, JP. We were allowed to brainstorm ideas on how to get people educated about the building along with how to be more sustainable in their own lives and homes. The program was only meant to last a year, so it's finished now, but the sustainability department is always looking for volunteers and they have a volunteer sign up on their website.
Sam Lucchetta:
In the spring of 2017, Dig In! Campus Agriculture and Regenesis' University of Toronto chapter decided to build several raised garden beds behind a student co-op using WWF's Go Wild grant. Soon after the beds were built, we planted a variety of vegetables and pollinator plants for students, community members, and wildlife to enjoy. We even created a rain barrel watering system to make the garden more sustainable. This garden is now a very important part of Dig In's network of edible green spaces on-campus, as many of the volunteers who help maintain the garden also take a lot of the vegetables home with them to make healthy food with. We love it when people want to garden with us, so feel free to reach out to us at digin@regenesis.eco. Or, you can join our listserv to learn about upcoming garden workdays and events here: https://campusagriculture.wordpress.com/subscribe/
Brad Staite:
Through the LP@C program, I was connected with the Sustainability Coordinator at Humber College. This provided a special opportunity to work as an intern for the sustainability office while also attending school. In the Sumer of 2018, the office was setting out to begin a campaign called Take Back the Tap which aimed to eliminate the sale of single-use plastic water bottles on campus in a phased approach over three years. I was part of a team working on the project and helped assist with branding, marketing, and creating a physical installation that represented the impact our consumption of single-use plastics has on the environment. Creating the installation allowed me to utilize the skills I was learning in my program and apply them to a real-life project. 
What has been the impact of the program? 
Haley McRae:
The Zero-Carbon Ambassador Program educated many students and community members on how greener buildings are built and run, and how they can take that message of sustainability into their daily lives. It was really fun to give tours or run trivia games to see what people already knew, and to watch them learn new things. Volunteers came from a wide background, each of them came away from the program knowing more than they did before, and they were all eager to continue their sustainability journey in their own lives. 
Sam Lucchetta:
We've had over a hundred students involved in the creation and care of these particular garden beds. Both students and members of the community have been able to take home fresh produce and de-stress by tending to the gardens. We've even used the gardens as part of campus tours and community meal events. The garden even feeds local wildlife since we've planted pollinator plants!
Brad Staite:
While the program is still running on campus and entering the third year of its plan, I believe it made an impact in two ways. First, it raised campus-wide awareness of the impact of our individual choices. Second, it's beginning to reduce the impact that consumption of single-use plastics have on our landfills and oceans. Also, it reduces the strain that this abundance of material has on our recycling facilities. 
How has your involvement in WWF's Living Planet Leader made you a better student, leader, and person?
Haley McRae:
WWF gave me a framework and the inspiration that I needed to organize my sustainability volunteering and actions. It helped me focus on issues I wouldn't know about otherwise and meet people with similar goals to myself: helping the environment. I loved the diversity of things that I accomplished while doing the Living Planet Leader program; from removing invasive species all the way to attending workshops or volunteering. It inspired me to be a better leader and student, as there is always more to learn. 
Sam Lucchetta:
WWF's Living Planet Leader program has encouraged me to think creatively about sustainability in my own daily life. I really enjoy looking at certain situations and trying to find ecologically friendly solutions to them now. I also think that the program has led me to have more conversations about different environmental topics with friends and family.
Brad Staite:
I believe by meeting the requirements of the program, I took action in ways I'd never pushed myself to before. I'm passionate about our environment and educated myself on the personal changes I could make in my own life. But it was not until I participated in this program that I actually took direct action. 
The program gives students an opportunity to integrate sustainability into education, directly or indirectly. This encouragement allowed me to be a better student by being present in my studies and seeking ways to integrate sustainable practices into my projects while also sharing my passion with peers. Additionally, the Living Planet Leader designation empowered me to be more vocal in my social circles, family, and community. Applying sustainability to so many areas of my life, gave me the confidence to hold difficult conversations around environmental issues. Overall, I believe the path to becoming a Living Planet Leader allowed me to see the ways I could incorporate sustainability into my life and has given me the inspiration to continue to do so going forward. 
What do you think is the most important sustainability issue of our time?
Haley McRae:
I believe there is currently a crisis of materialism culture, which has deeply affected how we use the Earth's resources, and it's becoming more and more unstainable. People have goals to own more things, as we use social media to flaunt this and make it seem like that's the definition of success. If people focused less on material things, they might realize that that's all temporary. Most of it ends up in the landfill anyway. 
Sam Lucchetta:
I think that all sustainability issues are important. Every issue, from climate change to habitat loss, deeply interconnects. Even if it doesn't seem like it at a glance. This is why it's so crucial to have people who are deeply passionate about a variety of issues and topics.
Brad Staite:
I believe the health of our oceans is one of the most important issues. Currently, ocean acidification, coral bleaching, and plastic pollution (among other issues) threaten the health of our oceans and the ecosystems that depend on them. People included! It's easy to overlook this since we, as a species, spend most of our time above sea level. However, our health and longevity depend on healthy oceans. If our activity contributes to high carbon dioxide levels in the atmosphere and we continue to mismanage our waste, the consequences will be felt for generations. 
What advice would you give to students who wish to follow in your footsteps?
Haley McRae:
Honestly, don't focus on your past and your mistakes. Just take the first step. I didn't start my sustainability journey until after four years of university. It's okay to focus on your needs first. When you're ready, take a small step, the momentum will carry you forward. Start with volunteering, you'll meet so many passionate people who will inspire and motivate you. It's rather beautiful. I'm so grateful to all the people I've met along the way, they've taught me a lot. 
Sam Lucchetta:
This is a great question! My advice would be to connect with people. There are so many individuals out there who want to make a difference. Bring about long-term change in the world and in your community is a collaborative effort. Never be afraid of reaching out, asking questions, or engaging with others. 
Brad Staite:
I believe we all have a role to play in creating a more sustainable lifestyle. My advice is to find what you are passionate about and pursue that goal. I learned that no matter what area of study you learn about, or the industry you work in, there is work to do that can reduce our environmental footprint. To create better solutions, it will take a collective effort of individual actions. Continue to educate yourself on environmental issues and current initiatives taking place. There is a wide-ranging network of people eager to share their knowledge and help each other create a more sustainable society.
Learn More
To summarize, do you have an interest in getting your Living Planet Leader certification? Whether you just started out in environmental sustainability, or consistently walked the talk where you live and learn, get recognition for your efforts and sign up today! Finally, check out the WWF's website for how-to steps to become a Living Planet Leader.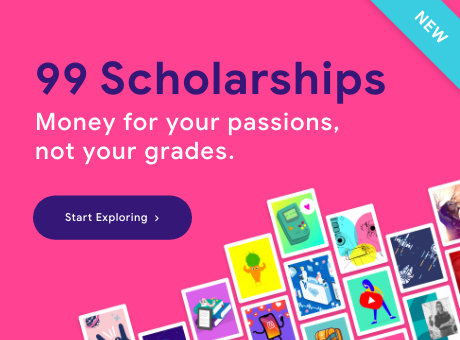 Scholarships
Find a scholarship for something you're passionate about