"Is Canada's Luckiest Student legit?" Yes! This giveaway from Student Life Network is real and the prizes go to an actual Canadian student every year.
Hey there, we're Student Life Network. We're a company made up of a few dozen employees with an office in downtown Toronto. We've operated in Canada since 2009 and we're in the business of creating awesome contests and exclusive campaigns for students.
We're currently the #1 destination to help students improve their grades, find the right school, and reduce debt as they transition from high school to post-secondary to a dream career.
Is Canada's Luckiest Student a Scam?
No, this life-changing giveaway for Canadian students is real (and pretty amazing). We've surprised 10 student winners so far and you can even watch all the reveal videos to see how they each found out they won.
But we don't blame anyone for asking if it's real or not—the annual grand prize bundle worth over $50,000 does seem too good to be true. So let us put your mind at ease. It's a good thing to have some skepticism but, thankfully, Canada's Luckiest Student is real.
Thanks to partnerships with some of the biggest brands in Canada like CIBC, Sobeys, H&R Block, and AIR MILES to name a few, we've been able to reward a Canadian student each year with everything they need to make their experience more fun, rewarding, and affordable. Over the years, we've given away hundreds of thousands of dollars worth of cash, groceries, gift cards, tech, trips, clothing, and more.
Enter the current round of Canada's Luckiest Student today.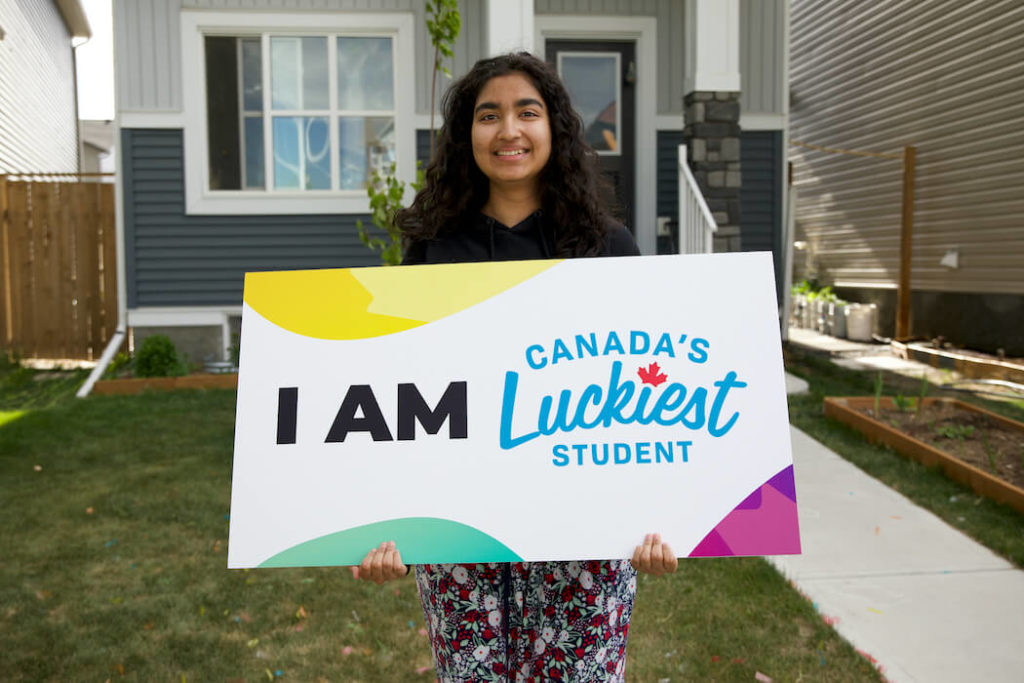 Is Student Life Network Trying to Sell Me Something?
No. Any time SLN promotes an offer or works with a brand partner, it's because we believe that their products or services can truly help students. They might not always be of interest to you specifically but know that SLN only ever works with trusted brands.
All of this is a long-winded explanation to say that SLN and all of its giveaways and campaigns, including Canada's Luckiest Student, are totally legitimate and exist for the express purpose of helping students in Canada.
So, is Canada's Luckiest Student legit? Absolutely, and you could be the next winner! After all, you miss 100% of the shots you don't take…
READ MORE: What's It Really Like to Win Canada's Luckiest Student?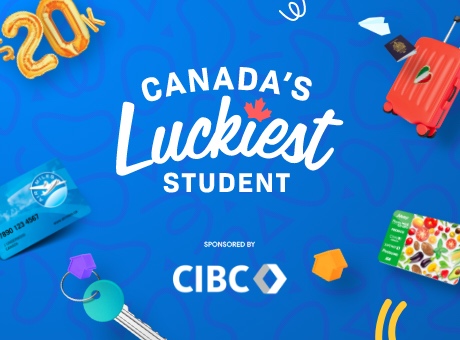 Canada's Luckiest Student
Your chance to win life-changing prizes