1. What school do you attend? And what year are you in?
3D PPE GTHA is a grassroots, student-led initiative led by medical students at McMaster University and the University of Toronto, as well as a medical student from Kansas City University of Medicine and Biosciences, a pharmacy student from the University of Toronto, and an undergraduate student from Brock University. This student-led collaboration aims to use 3D printing technology to produce protective face shields for healthcare workers in the Greater Toronto and Hamilton Area (GTHA). The team has expanded significantly to include over 130 student volunteers from various schools and programs across the province.
The team leads of the McMaster branch of the organization include Maroof Khalid, Maham Khalid, Samveg Shah, Gaurav Talwar, Alysha Laviolette, Yazad Bathena, Hassaan Khalik, John Kim, Michael Zon, Kartikay Tyagi, Fayyaz Rizvi, and Shah Malik. The majority of the team is composed of second-year medical students from McMaster University, though Fayyaz and Shah attend Brock University and Kansas City University of Medicine and Biosciences, respectively.
– Kartikay Tyagi, McMaster University, MD Candidate 2021
2. How's life in the "new normal" going so far?
It definitely took some time to adjust to the COVID-19 pandemic. While some opportunities were lost or difficult to access, I believe others opened up. As we know, the conditions of COVID-19 and the government's response to the pandemic minimized our social interaction (at least in person) and, as a result, negatively impacted a wide variety of activities. Personally, I used this time as an opportunity to not only focus on research projects, including making COVID testing kits at work, but also to give back to the community, whether that be through this initiative or through helping locally with activities such as food delivery and donations to the vulnerable and homeless.
This initiative also opened up a number of other side projects and provided ways for me to contribute to supporting the healthcare system. Other than helping out the community, the new normal has given me a lot of time to spend with my family, have deep conversations, self-reflect, and even learn new languages. I'll also admit to indulging in the occasional Netflix binge.
– Fayyaz Rizvi, Brock University, BSc
3. What inspired you to create 3D PPE?
When this pandemic started, there was a severe shortage of PPE for healthcare workers throughout our region. Seeing what was happening on the news, interacting with doctors we had worked with, and speaking to residents who were on the front lines, we all felt we had to do something to help while we were removed from our clinical placements. We discussed avenues that had not been explored in our region and saw making 3D-printed face shields as a place where we could make an impact.
A lot of us were eager to get involved and make a meaningful contribution and so we all jumped at the opportunity to do something for our mentors who were working during the COVID pandemic. Gathering information from those around the country who were currently creating these 3D printed shields, and developing a strong supply and logistics team took a bit of planning but it was amazing to see how actively involved the community wanted to be in our organization. We were unsure of how successful this project would be, but within the first 2 days of its conception, we had close to 11 people on the team involved with all aspects of the initiative, from securing 3D printers to raising funding, and by the second day, we already had several 3D printers developing prototypes for our face shields. Our team soon grew to include over a hundred people and we have since been successful in distributing over 20,000 shields, something we never imagined would have been possible on day one.
– Maroof Khalid, McMaster University, MD Candidate 2021
4. Tell us about some people or resources that have helped during the journey to create 3D PPE?
This initiative would not have been possible without the work of our leadership team and volunteers. We were also very fortunate to have strong advocates for our organization within the medical community who helped us in spearheading our initiative and identifying areas with a need for PPE. In particular, Dr. Rahim Valani, an Emergency physician in Niagara/Brampton was instrumental in helping us find a face shield design and develop prototypes.
We were also fortunate to have numerous design partners such as Ontariodie, ATG Pharma, Mako, UHN, and Vertigro. We had the support of many within our community whether it came to funding in the case of large organizations such as TD, OMSA, and TakingItGlobal, all the way to helping us with affordable laser cutting, with our primary partner in that area being Antech Technologies. This initiative also could not have been possible without the numerous printing partners we had, with over 100 3D printers helping to produce our face shields. Such partners included 3DMakers Toronto, Hamilton Public Libraries, Niagara Public Libraries, 3D Phacktory, EMP 3D printing solutions, and Tribe of Pan; a complete list of our wonderful community printers can be found on 3dppegtha.ca.
An initiative similar to ours was also being conducted nationally at different sites around Canada, such as in Kingston, London, and Ottawa. The inspiration for our group was the team at Kingston, who provided us with a ton of guidance and helped us get our organization started at the grassroots level. Gradually, a province-wide team was formed to share resources amongst the different teams running similar initiatives in Ontario, under the umbrella of OMSA. This was a valuable resource collaboration that allowed us to share our progress and provide others with the various tips and tricks we had to offer. Through this collaboration, we also received a lot of positive feedback and advice on how to ensure our initiative could be a success. As this was a collaborative initiative between both McMaster and U of T, we were also very fortunate to have the backing of both institutions and support available whenever we needed it.
– Maroof Khalid, McMaster University, MD Candidate 2021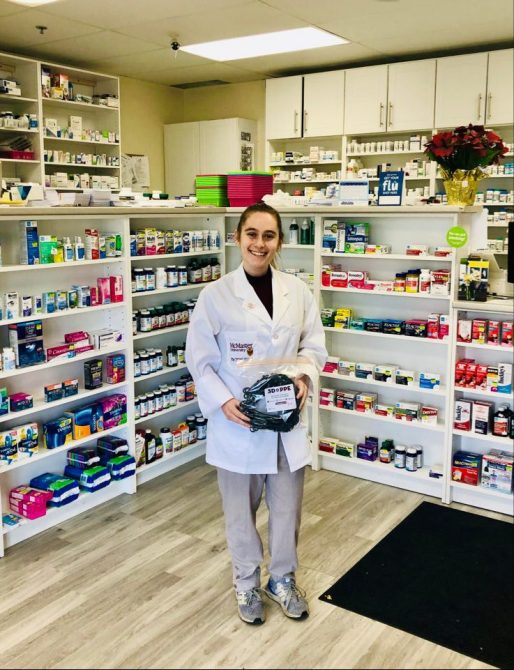 5. How's it going so far? What are some recent milestones you've reached?
We have been very fortunate to receive immense support from the community! Everyone's response to this project has been incredibly encouraging and positive. Students from various professional and undergraduate backgrounds reached out to get involved and we now have a team of more than 100 dedicated volunteers helping with securing funding sources; locating 3D printers and 3D printing materials; assisting with the production, assembly and delivery of PPE; as well as media outreach. Our initiative would not have been as successful as it is without their dedicated help – for instance, many of our volunteers have put in many hours and have driven over 1000 km to help us deliver our face shields, which is an amazing contribution for which we are extremely grateful!
Community members from all walks of life have tried to help in whatever manner possible, whether it be volunteering their laser cutters and 3D printers or providing financial assistance or other necessary material.
We have also received an overwhelming response and a tremendous amount of positive feedback from healthcare professionals throughout the GTHA, who have been enthusiastic in using our equipment! We are currently helping 66 clinics, hospitals, and other healthcare organizations. They were all incredibly grateful for the extra sources of protection that we provided, especially since these donated pieces of PPE came at a time when the gap between their demand and supply of PPE was increasing. Some clinics have even reached out to let us know that this equipment was necessary for them to resume their clinic and have really appreciated our efforts. Many healthcare workers have also stated that they find the design to be intuitive and comfortable – which is an added advantage of our face shields. Their feedback really helped us feel like our initiative was making a difference and that we were doing our best to support the healthcare workers of the GTHA!
With the overwhelming support from our community and with the help and dedication of our volunteers, our initiative has created 24,827 face shields and 2,020 ear savers, raised over $21,000 and connected with over 150 community printers in the span of 8 weeks. For a full list of partners, please visit our website 3dppegtha.ca. Our team is incredibly grateful for the continued support and dedication shown by the members of our community and volunteers, as well as the hard work and sacrifice of the community's healthcare workers!
– Maham Khalid, McMaster University, MD Candidate 2021
6. So what's the plan moving forward? What's next for you and 3D PPE?
Considering multiple factors including the improving PPE supply in the GTHA and Niagara area, the slowing demand for face shields, and the plateauing of our funds, our team is focusing its attention on fulfilling our remaining orders and starting to wrap up this first phase of our initiative.
Our vision is that in the next few weeks (by mid-June), we will have delivered our remaining orders of approximately 2,700 face shields. At that point, we will end this phase of our efforts and go "dormant". However, if the COVID pandemic shows an additional "second wave", then we will reactivate our initiative, with additional phases of our efforts. At that time, we will be ready to use our existing framework, including support from our established community partners and volunteers, to reinitiate our production and fundraising efforts. Our priority will always be to support the community and frontline healthcare workers to the best of our ability in the fight against COVID-19.
As for our individual team members, many of us are in the middle of our post-secondary education and are planning to resume our studies, whether that be clinical duties for the medical students, which are expected to resume in July, or online classes. As we are students, we are aiming to adjust to the new norm and to join other initiatives supporting our community.
– Gaurav Talwar, McMaster University, MD Candidate 2021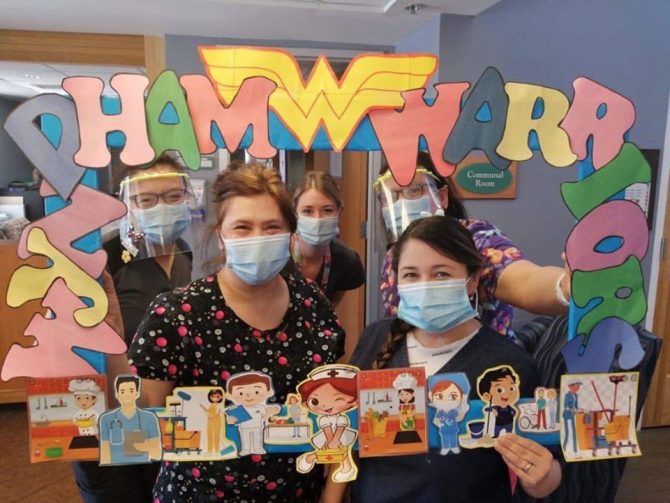 7. How are you managing to balance your other commitments with 3D PPE?
As medical students, managing multiple commitments was a challenge even before the COVID-19 pandemic, but the pandemic has certainly amplified that challenge. From my own experience and from the experiences that my peers have shared with me, the typical commitments of a medical student during this pandemic include virtual lectures, assignments and meetings, ongoing research projects, and new opportunities to support our local communities during the pandemic, including, but not just limited to 3D PPE GTHA.
Now, there is no one solution to managing your commitments, whether you are a medical student, pharmacy student, engineer, or astronaut in space (I assume, I've never been). Some of us are traditional and use the classic to-do list and calendar, whereas others try new approaches like setting up relentless infuriating alarms and reminders on our phones. A tried and true strategy is peer pressure. It turns out by simply being part of a group and agreeing to a set goal, whether that be a set number of modules or an agreement to contact a certain number of printers/hospitals/funding partners. With a team of peers, the fear of social ostracization, however remote, is a powerful tool that has been refined and reformed after generations of evolution.
Another key to balancing duties with 3D PPE and medical school was to simply set aside allocated time for each duty every day, through a dynamic to-do list: "I'm behind on contacting these clinics. Okay, tomorrow my priority will be to do that first, then doing my readings," but then that often gets followed with "I'm behind on my readings, so tomorrow my priority will be readings first, then my 3D PPE duties." Good time management often involves stepping back and making sure that no one aspect of your personal or professional responsibilities is being left behind. Sometimes issues with 3D PPE came up that were out of the blue and interfered with the perfect schedule for the week that we had in mind.
This brings us to another key (this must be one heck of a keychain), try your best to be flexible. Your week may not pan out exactly as you thought it would initially, but if you can adapt quickly to the new challenges of the week, you will fare well.
– Yazad Bhathena, McMaster University, MD Candidate 2021
8. What advice would you give to a student who is inspired by your journey and wants to follow a similar path?
My first piece of advice would be to do your research and see what initiatives are currently in progress or have worked in the past. Better yet, find initiatives that have failed; make a note about why they failed and how you can avoid those same errors in your project. For example, when 3D PPE GTHA first started, it was designed to mirror a similar, successful initiative from Kingston, Ontario.
Secondly, don't be afraid to reach out to your peers, mentors, and the leads of current or past projects. Odds are, they will be more than happy to give you advice and discuss the ups and downs of their own project's progress. They may be able to share resources and contacts with you that you may not have had access to before. For our initiative, we were able to contact Queen's University students who were able to share the design and layout they had used to build their 3D face shields. We were also able to combine the efforts of students from three universities from a variety of different backgrounds in order to bring their diverse experiences and ideas together.
Lastly, ask for help. Most, if not all, initiatives require a group of dedicated, like-minded individuals, who share the same passion and goal as you do. Dividing the work of building and maintaining a project will help reduce the workload, prevent burnout, and create a more successful project. We started off with merely a handful of hard-working individuals and eventually grew to incorporate over 130 volunteers! A larger group allowed us to reach out to more businesses, deliver more face shields, gather more contacts and resources, and create a greater impact.
– Alysha Laviolette, McMaster University, MD Candidate 2021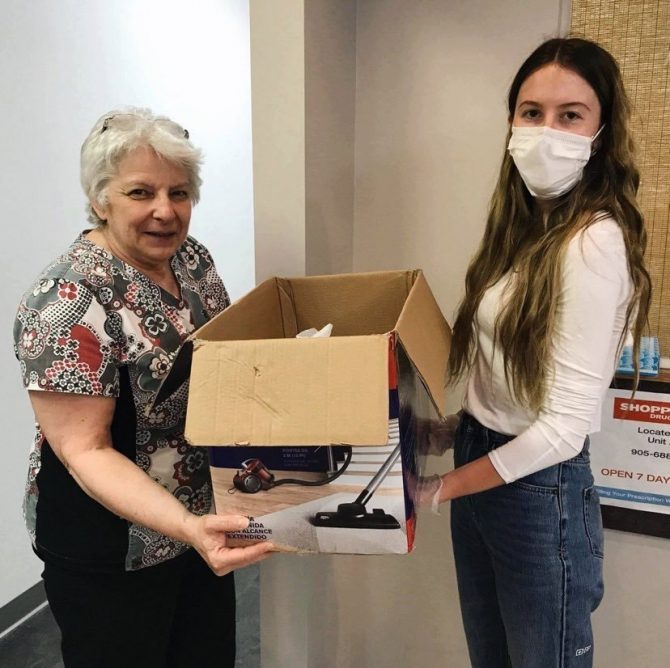 9. What advice do you have for students who are going through a difficult time right now, with the world in the state that it is?
As classes move to a virtual format and many academic, professional, and extracurricular activities are being cancelled or postponed, I think it is completely understandable to be feeling stressed and anxious about the future. I would say that, in that light, now is the perfect time to get involved in extracurriculars and volunteering.
There are so many amazing community initiatives, including 3D PPE, that students can get involved in; these initiatives not only provide you with an opportunity to develop your skills and experience but also allow you to use your time to help your community and provide assistance to those who need it most during this pandemic. In addition, since many of us now have a lot more free time than we normally would have had this summer, it might be a good idea to get engaged in extracurriculars and projects that you previously never had time to pursue. This is the perfect opportunity to invest more time into hobbies, projects, and skills that will help you advance your academic and professional profile.
Finally, while I think that it's easy to convince yourself that you absolutely have to use this time off from school to boost your CV, volunteer in your community, and advance your career, I also think it's important for us to take some of this time off and invest it in ourselves. If this pandemic has given you some more free time than you would normally have, I think it would be great for your mental health to take some of this time off and relax. I don't think you should feel guilty at all for taking this opportunity to catch up on reading, TV shows, and video games; it's never a bad idea to spend some time with friends, family, and loved ones in a social distancing-friendly setting.
– John Kim, McMaster University, MD Candidate 2021
10. How can people get involved with/support 3D PPE?
At this point in time, 3D PPE GTHA is immensely grateful for the 100+ volunteers, local 3D printers, and generous donors for supporting this initiative. While we are currently slowing down our operations, we are fully prepared to ramp them back up again in response to any PPE shortages that may arise in the near future. If we do eventually return to producing 3D-printed PPE, we will post calls to action on our social media profiles and website.
There are several ways for people to become involved with and/or support 3D PPE if another PPE shortage were to develop. First, we will always need volunteers to fill a wide array of roles. This includes, but is not limited to, delivering 3D PPE to various healthcare organizations, recruiting community 3D printers, notifying healthcare organizations of our ability to provide 3D-printed PPE, and managing our social media and media outreach. Second, we will once again need the help of community-based 3D printers willing to volunteer their printers' time to produce face shield visors and/or ear savers. Third, our aim has always been to provide healthcare organizations PPE at no cost. Therefore, we rely on the generosity of the community to offset the cost of printing PPE. To stay up to date regarding 3D PPE's recruitment status, please follow our social media profiles, and bookmark our website!
– Hassaan Abdel-Khalik, McMaster University, MD Candidate 2021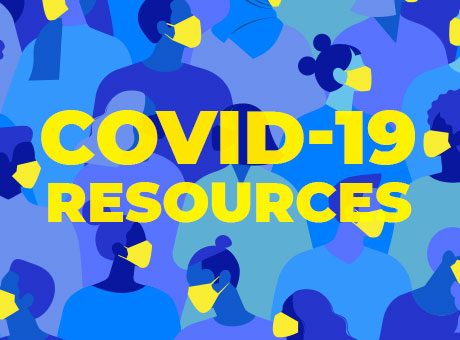 COVID-19
SLN is here for you