Masai Ujiri shading Doug Ford at the Raptor's celebration parade. That's it, that's the sentence.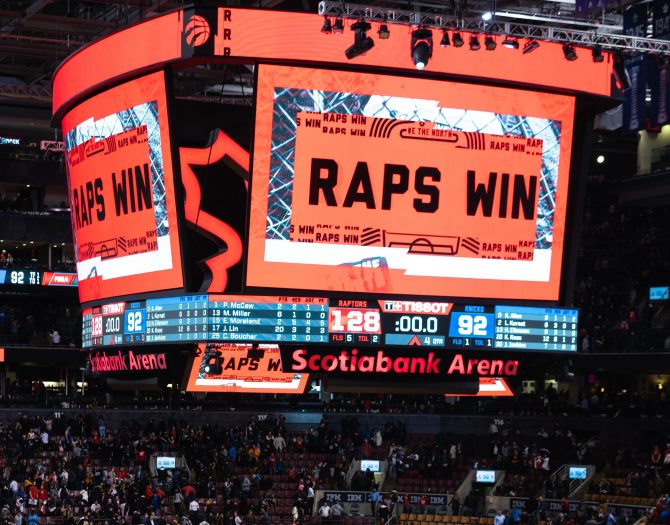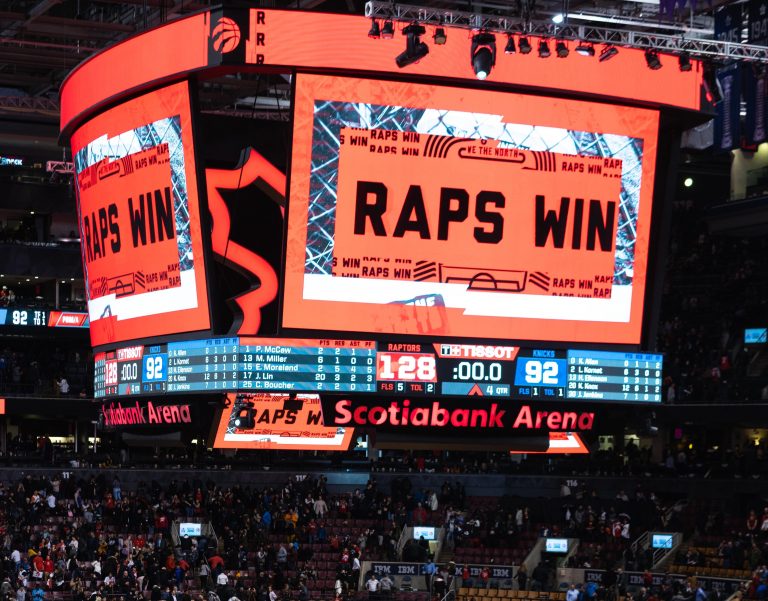 My Twitter, mostly curated to read the tweets of English majors, sport writers, and random viral comedians, RAN with Ujiri only giving a solid three-and-a-half seconds of his time to the only person possibly challenging Gary Bettman for being the most booed man alive. (If you didn't get that reference, you can watch Doug Ford get booed at the celebration parade here, and a compilation of the commissioner of the NHL getting booed at EVERY draft day since the dawn of time here.)
Those who knew that Ford nixed a new practice stadium for the 2019 NBA World Champions, open to the public through MLSE charities, were quick to speak up that the President of the Raptor's organization knew exactly who he was snubbing. Sometimes being part of a generation that thrives off snark and black coffee is so, so sweet. 
And while we're at it, let's talk about why the medical staff of the Raptor's had to sit rows behind Ford, Mayor John Tory, and the Prime Minister himself, Justin Trudeau.
The connection between sport and politics is long-standing. I'm not here to argue whether that's a good or bad thing.
Their interlaced nature is notable since 1936. Yes, that long ago. Better known as "Hitler's Olympics", the 1936 Olympic Games are known for its projection of liberal Nazi Germany propaganda. This phrase is used in the Netflix documentary "Hitler's Olympics" to describe the painted picture of Germany during the Berlin Games.  It's a sentence that shouldn't make sense, but Hitler's mirage fooled the entire world. From cleaning up the streets to masting the swastica on the poles of every town building, and presenting a sport-spectacle unlike anything that anyone had seen before, "liberal Nazi Germany" masked the horrors that would've halted the games completely.
The United States green-lighting their attendance to the Berlin Games set a precedent for the rest of the world.
Thus, the games commenced and Hitler had control of an international stage to tell the world who Germany was—rather, who he wanted the world to think they were. The irony in this is that every Olympic Games since Berlin has used the same formula as "Hitler's Olympics". A spectacle is a form of distraction from plaguing political unrest, poverty, and racism. 
So, if politics can use sport as a vehicle to carry rhetoric, why can't athletes talk about civil rights without being told to "shut up and dribble"?
Needless to say, sport makes up a hefty slice of the popular culture pie. Along with Hasan Minhaj's beard and chunky FILA sneakers. The athletes that occupy cultural space are the ones at the top of their game simply because they receive more attention. Then, it just becomes easy math.
Success + attention = a platform that transcends sport. 
Therefore, why do we question athletes who are fighting for more than just a championship title? 
In recent weeks, several athletes have been the topic of this conversation.  Serena Williams folding in the Wimbledon final to Simona Halep by tennis' own trailblazer for gender equality in the sport, Billie Jean King, caught some serious attention. 
"I would like to see her put everything else aside from that. She's got people working on these things. This is just a wish I have. It's not fair to her, but I wish she would just make a commitment for the next year-and-a-half to two years and just say, 'I'm going to absolutely devote what's necessary for my tennis so when I look in the mirror when I'm older, that I can go back in my mind and know I gave everything I had and be happy.'" 
Williams, the twenty-three-time grand slam winner, mother, business owner, activist, and woman extraordinaire has no plans to halt her fight for gender equality. Especially for a woman of colour, in the name of a twenty-fourth title. 
The champion had a strong message to anyone who finds her priorities sprawling, "The day I stop fighting for equality and for people that look like you and me will be the day I'm in my grave." 
Politics and sport intermingle. Therefore, sport and activism might as well be too. It's not as hard as it may seem to balance. 
In 2018, Canadian figure skating champion Eric Radford became the first-ever openly gay Winter Olympic gold medalist. He captured his electrifying confidence from finding a home within himself and encouraging other LGBTQ+ athletes to do the same. 
"My skating partner and I had a newfound attitude and confidence where we placed less importance on what other people were thinking of us and focused on becoming the best team we could be," he wrote in a personal essay for the Canadian Olympic Team. 
"This feeling carried us through an undefeated season and onto winning our first world championship title. Winning that title felt amazing, but that glory was short-lived." 
What isn't short-lived, however, is Radford's bold comfort in his own skin. A message he feels responsible to share.
"If an athlete's success gives them a voice that can make an impact in the world, then I believe it'd be a waste to not at least try to use that voice and make a difference," he tells SLN. 
"Balancing my athletic career with any activism I took part in was easy for me. I liked to combine them. The more success I had as an athlete, the stronger my message became."  
Radford isn't the only LGBTQ+ athlete who's balancing activism while at the height of their athletic career. American soccer player and world champion, Megan Rapinoe, welcomes the political spotlight with open arms (
literally
). Existing in the overlap of the politics vs. sport venn-diagram since kneeling for the national anthem in response to Colin Kaepernik's protest in 2016, Rapinoe
told the New York Times
that she's never f**ked with the concept that sports and politics should be separate. 
"I don't understand that argument at all. You want us to be role models for your kids, to endorse your products. You parade us around. It's like, we're not just here to sit in the glass case for you to look at. That's not how this is going to go." 
Rapinoe's unabashed autonomy over herself is not only empowering but an important lesson for us all. 
We are all responsible for curating the world around us and athletes are stepping up. They give us more than entertainment and distraction. Sport is becoming a moral compass now more than ever. 
So, dare I ask, are we really paying attention? 
The creators of the sports platform The Gist are. 
Recognizing the absence of the female voice in dominant sport rhetoric, Ellen Hyslop, Jacie deHoop, and Roslyn McLarty are on a mission to fill that gap. They update their subscribers with "the gist" of what's going on in the sports world. Additionally, their unique perspective prioritizes engaging with females who feel like the world of sport out there isn't for them. 
"Only 14% of sports journalists are women, less than 4% of sports coverage is on female athletes, and less than 5% of c-suite executives in sports are women. We're filling the gap in the sports industry by being the female voice in sports. Highlighting female athletes and teams substantially more than traditional media. And also by making sports more accessible for an everyday fan." 
The Gist is using the unifying power of sport to further push inclusive ideology into popular culture.
What might seem like a niche media platform, The Gist is more. It sends an important message that sport is a powerful cultural tool. 
They're aiming to level out the cultural playing field. They're reshaping the landscape we're too comfortable with to seriously question. Just like Rapinoe, Radford, and Williams. 
You can no longer turn a blind eye to the world by watching sports, and that's a good thing.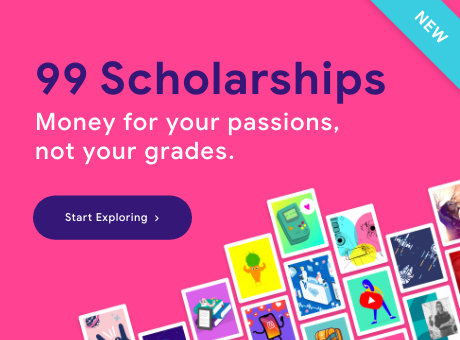 Scholarships
Find a scholarship for something you're passionate about