Episode 9 of Adam Vassallo's Prof Talks podcast features Dr. Cheryl Harasymchuk of  Carleton University. In this episode, they talked about maintaining happy relationships. Here's our takeaways:
Dr. Cheryl Harasymchuk
Associate Professor, Psychology, Carleton University (Ottawa, ON, Canada)
Education:
B.A., The University of Winnipeg

M.A., University of Manitoba

Ph.D., University of Manitoba
Research Interests:
How people maintain happy relationships (e.g., dating, marital, friendship) and the associated challenges.
Key Takeaways
What to Know:
Relational boredom is this idea that the spark and excitement that you had in the beginning stages of the relationship are perhaps not absent, but they are no longer at the same level.

Even though people know they should respond with novel and arousing activities when they are in a period of relational boredom, Cheryl found that people aren't likely to do so.

She also looks at how growth experiences with people outside of the relationship, like personal hobbies, can be shared with the partner to help promote the growth of the relationship.
What to Check Out:
Where to Hear More:
Prof Talks is a podcast series hosted by Adam Vassallo. Over 100 days, Adam interviewed 100 notable professors.  He inquired about what led them to their field, their research interests, and their predictions for the future. Learn more at prof-talks.com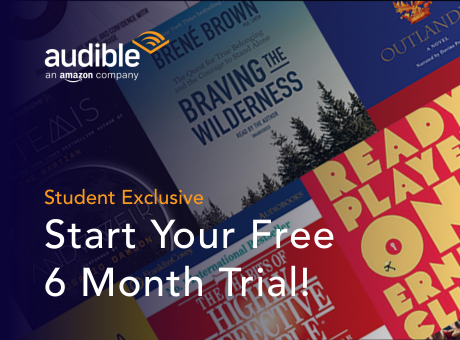 Deals
Listening is the new reading