Chris Thomson is the Head Coach of Student Works Management Program in Eastern Canada which recruits, trains and supports students to run home painting and window cleaning businesses. Over his storied career, he has had the opportunity to mentor numerous young entrepreneurs who have gone on to conquer the business world. We recently sat down with him to learn about his journey from high school through post-secondary all the way to his dream job.
Thanks for chatting with Student Life Network, Chris! To kick things off, where did you go to high school?
I went to Saint Michael's College in Toronto.
If you could describe what kind of high school student you were, how would you describe yourself?
The thing that mattered to me most in high school was swimming really fast. I was an elite competitive swimmer. Our team, North York Aquatic Club won junior nationals. I won junior nationals in a couple of events and had the opportunity to swim with world record holders. I was really focused on becoming a really amazing athlete, and then the second thing that really mattered to me was that, I ran a business.  Because I swam, I couldn't get a normal job and I didn't want to ask my parents for money. I just wanted to earn my own money.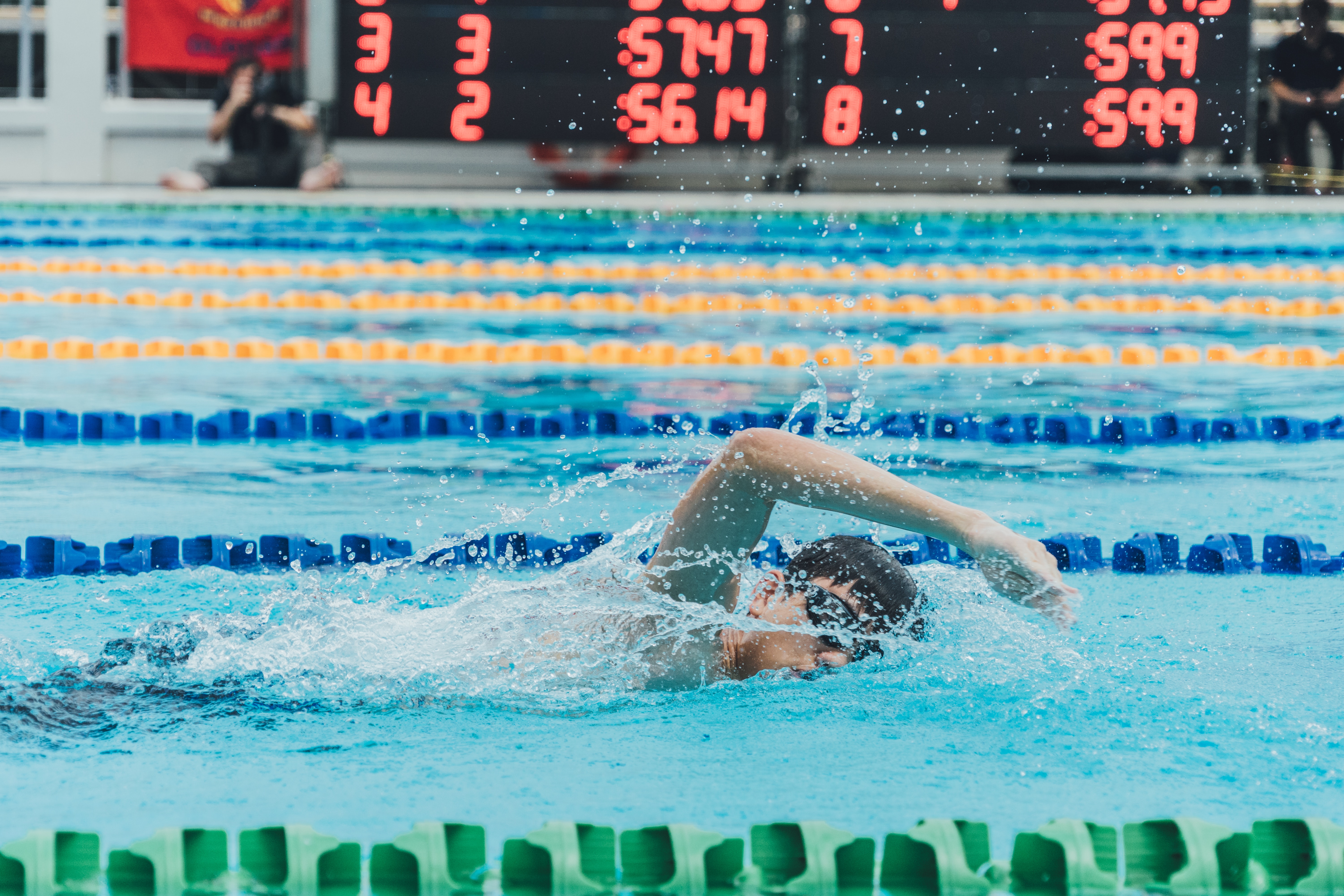 So, I shoveled snow, cut lawns and over the course of a number of years, I actually had quite a successful business with over 50 recurring clients.  I was an entrepreneur and I was an athlete. I took school seriously, as well. I wasn't sure at all what I wanted to do. I thought there was a good chance I would be in business, but my father was a lawyer, and he had a big impression on me. He was an amazing guy and a real role model, and so I made a goal to get into law school. A big part of that goal was what made me stay really interested in school.
You eventually went on to study Arts at the University of Toronto, correct?
Yes, I took history courses at the University of Toronto and then continued, competing as a swimmer for U of T. We won four provincial team titles and a national team title in 1986.  My best placing was number eight in the nation in the 200 free. I won provincials one year, but the coach kind of rigged it. He put some of the faster members on my team who were also fast in other events to win those events and maximize the team's points. So, I kind of won, but I was not really the fastest swimmer in the province.
Incredible! Now when you look back at 30 years of being at Student Works, what are some of the moments that stand out to you?
Well, I think that's why I'm as passionate about what I do today as I was 25 years ago and people find it really extraordinary. The reason is, I really am attached to the journey we're on as a company and not, our financial accomplishments.  Although, of course I care about the monetary results because those represent the group's collective success. However, what most excites me is just the journey of developing leaders and developing amazing people. That's done one conversation at a time, one training at a time and one positive interaction at a time.
It's day by day, moment by moment, being in that space of contribution to make a difference.  I'm really blessed because the group of people who work around me. For example, the Operators who we attract to our business are amazing and then they become senior leaders in our business as District Managers. They are just such talented people, because they really want to succeed and they are motivated and committed. When we have challenging situations, they get that we're on their side, and we're about making them win and getting what they want. A whole bunch of what I do is grab people's hands and say, "Hey, let's go do this," and get people excited and motivated, find out what's in their way, help them get that out of the way, help teach them new skills or maybe new mindsets that actually are going to impact them being successful now and in the future.
Your podcast recently crossed 55 episodes! What patterns of success have you discovered through interviewing all of those students and entrepreneurs?
I think, the number one pattern is these really successful people, want to be really successful. It doesn't happen by accident where people achieve really amazing lives. They really want to roll their sleeves up and go achieve those great things. The number one factor is a big ambition, backed up by work ethic. The ambition isn't necessarily to go put money in their pocket. The big ambition is to make an impact. Then if you really want to make a huge impact it's got to be combined with enormous hard work.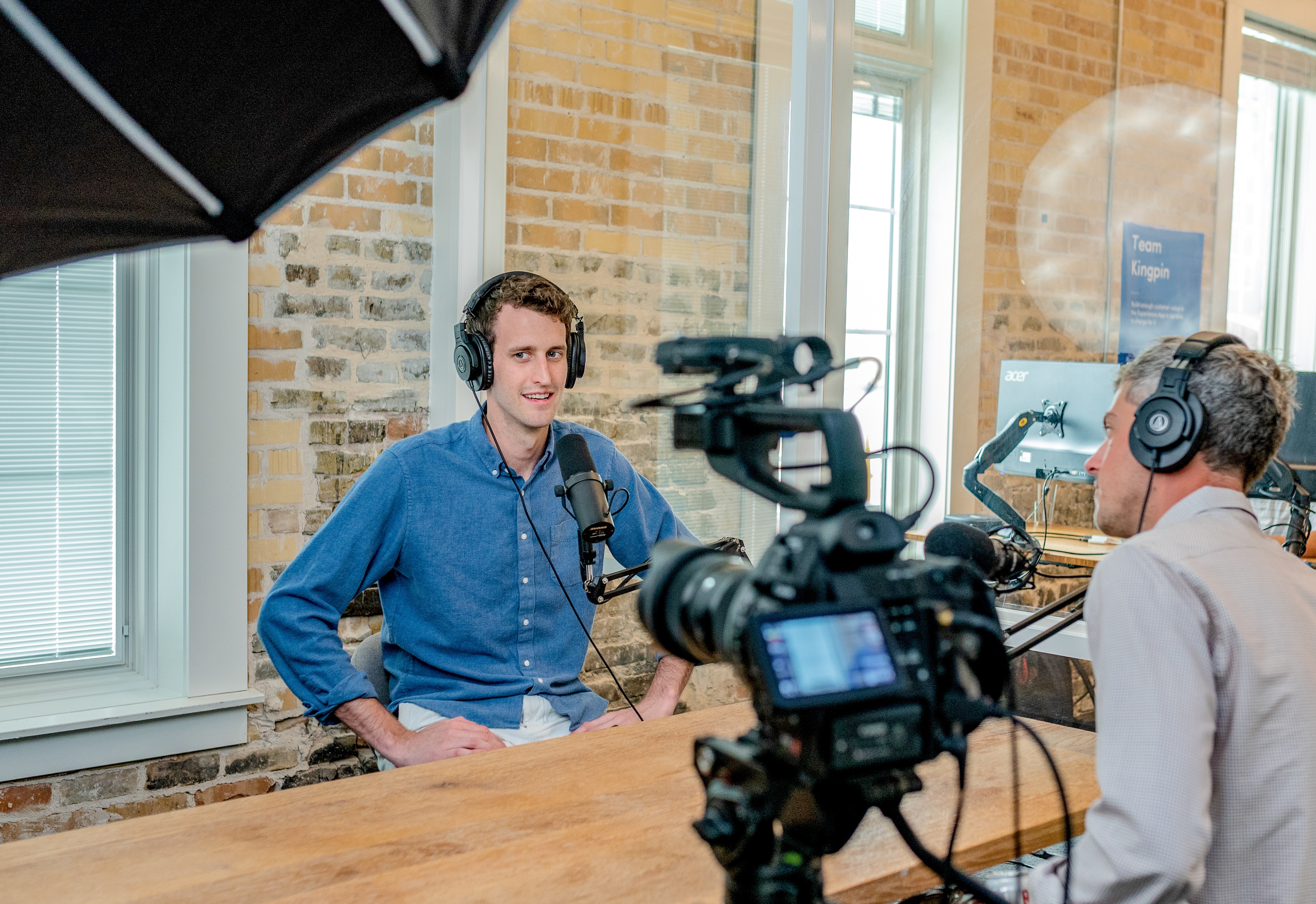 Many of these 50-year-olds are massively successful and still really working hard. Why are they working so hard? Just because that's who they are. They're just really excited and committed to the next project they're on. A lot of our past alumni are wealthy beyond means. There's no financial incentive to keep going. That's not what's waking them up. What's waking them up is a new idea, a new concept, helping build their team, and just because that's how they're wired.
Right, it's in their DNA.
That's exactly it. It's in their DNA. They're just hard workers. Those are probably the big two because it's kind of funny. The third one would be, I think a lot of times, industry-specific, person-specific, some of them are really analytical. The things that drive their business are really understanding, and creating something really unique and different. Some of them obviously are really charismatic. Others are really powerful and drivers. A lot of times the big three would be different, pretty consistently. However, now that I am thinking about this question, there's one thing, actually, that really is very consistent, and that is humility.
Humility? Interesting.
Yeah. It really amazes me. Some of these people are worth $100 million. I'm not going to tell you who, but we've had just such extraordinarily successful people go through our program. I reach out to them and it's been decades since we have spoken, and certainly, many of them well over $10 million, and bang, they're back to me to connect. I hear from them that they would love to make a contribution. They would love to help make an impact on a program they remember so fondly.
They understand that they've been successful in some ways, but otherwise, it's just like, "Yeah, I'm just a normal guy or a lady. I put my pants on the same way. I just worked hard and have had a modicum of success." They don't see themselves with this enormous reverence and that they are all powerful. No, they're just trying to figure it out every day and they have a real humility about what they've achieved.  Quite consistently, they say they only would have achieved it within the group they're in, with the team they have and without the "goodluck" that they have had. Who they ran into, or who really helped them along the way. All these sorts of things are things that have really made an impact on their success and they see it and understand it.
Love it. So, in your words, why should students join the Student Works Management Program?
Well, see, the interesting thing is I would not try to convince them to join our program because this either draws you and says, "Oh my God, this is so for me. These people are literally singing from my own hymnbook. They are dancing my dance. They are in my pod." Right? "I want what they have. I want what they're after." That said, by the way, again, we don't have it. We work for it and earn it every day.
Whoah!
Every day, there's no parking on Success Avenue. We're crushing it every day. We're going to make it better. Every day, we're trying to get better, and we always come from a spot of humility, and working to identify how can we get better. I would ask someone who is reading this blog a few questions. Does this excite you? One of the things I always like to say is, why would someone do our program if they just want to be, kind of successful?  People who are drawn to our program want really impactful lives!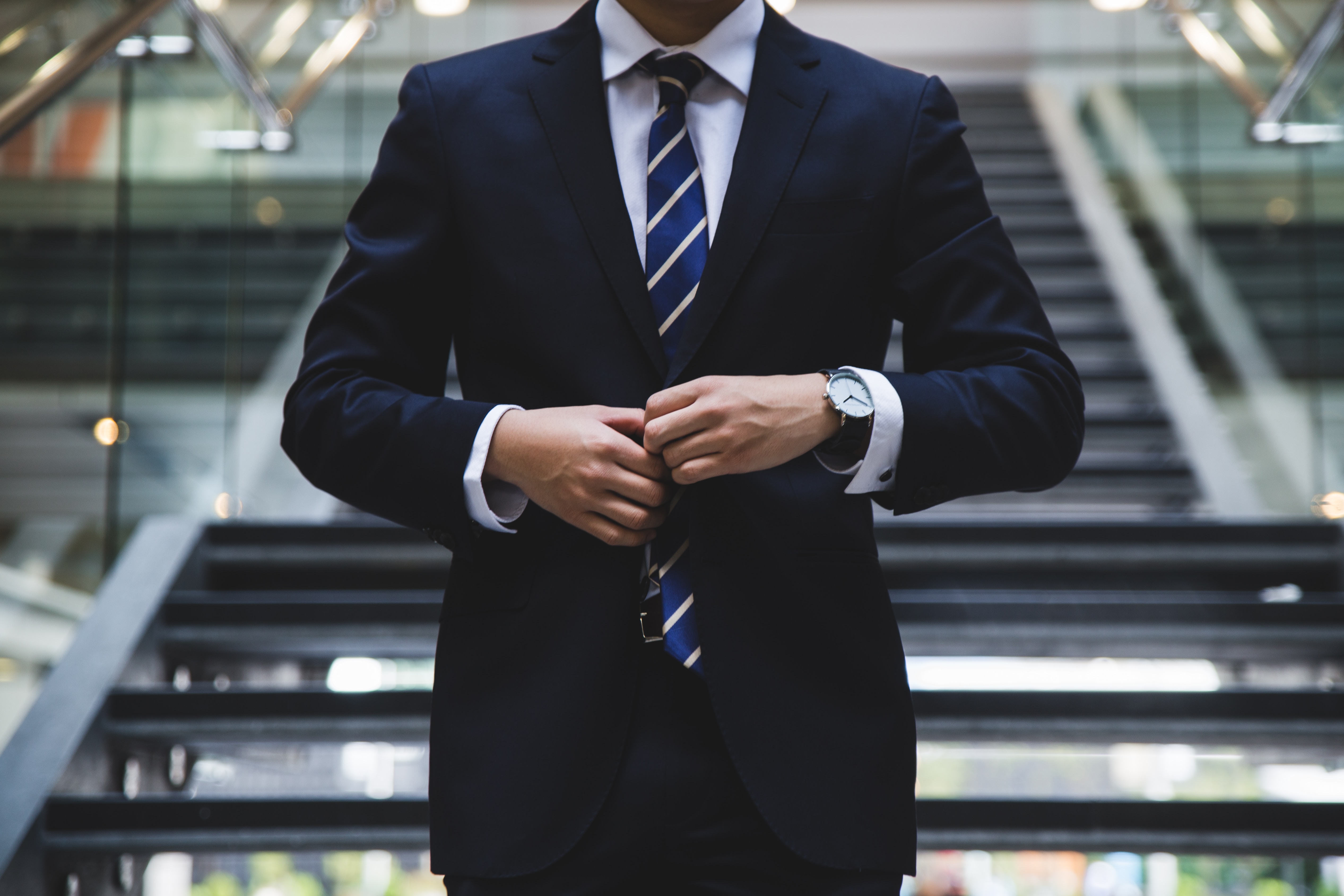 Just so you know, we are so lucky; we are so lucky as Canadians. The people who we talk to who are going to University or college are going to win in their lives. We're Canadians. We're so fortunate. We live in this amazing country. We have so many opportunities. I'm talking to people who are thinking of this and are going to win, but do they really want to win? Do they really want to win in a really big way? Do they really want to make a massive contribution? Do they really want to be leaders, and make changes in the world, and make a huge contribution to the world? Those people are going to go, "Wow, I'm really willing to work really hard when I'm 18, 19, 20, 21 because that's actually how I see my life." Again, when we work hard, we also get to go on nice vacations or we have this great, amazing Mexico trip which our top operators earn through amazing performance.
There's no question that there's benefits to working hard. It's not all about a grind, but they're seeing their life as, "That really resonates for me," because I think that's what happens when people think, "Oh, I want to be a really successful lawyer, doctor, entrepreneur," whatever, fill in the blank, and they don't see that ligning up with hard work. So, they've got ambition, but they don't have the link to doing the work. So, it's like, no, I want this and I'm willing to do what it takes. If people see that, then they'll go, "Wow, this is a group where there's all sorts of people like me. I get to be trained, and coached, and mentored by amazing young people," because that's who our district managers are. That would be, "Wow, I'm drawn to that." We don't want to influence someone, we want it to be, what we're talking about excites them.
Chris, you've given us so many gems of wisdom over here. I'm very curious to know, what is the best piece of advice that YOU have ever received?
Oh, gosh. I'm looking around my office. I have so many books. I used to collect quotes when I was young. So, here's what I'll do. I'll give you a quote:
"It is important that you get clear for yourself that your only access to impacting life is action."
"The world does not care what you intend, how committed you are, how you feel, or what you think, and certainly, it has no interest in what you want and don't want. Take a look at life as it is lived, and see for yourself that the world only moves for you when you act."
That is on the bottom of my email, and it has been for a while.. It's from Werner Erhard, and there's no parking on Success Avenue. It's what are we going to do? There's a problem. There's a concern. There's an opportunity. Okay, how do we act? How do we go take action? Gee, I'm not satisfied. We can be either about our concerns, worries, anxieties, or "Oh, this isn't working. That's not this. I'm worried about my school. I'm worried about this." Or we can be focused on the opportunities and possibilities. All that's demanded when we're looking at our possibilities and our opportunities is action. We figure out or see an action. We go take it. That action didn't quite work. No. We take another action. We modify. That's what we teach people to do, is keep taking action, get better at it. That's really what excites me in my ongoing journey, continuing to make an impact.
"Take action." So simple, so timeless! This has been absolutely inspiring. Thank you for doing this!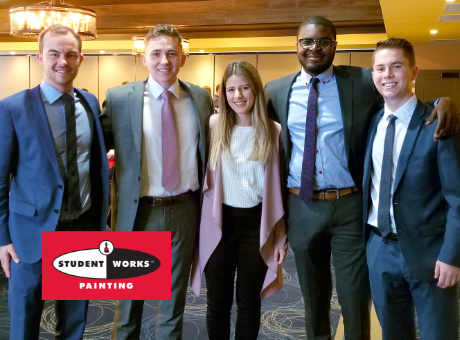 Opportunities
Jump start your career with a top summer painting program.