Students from two high schools are getting a sneak preview of the university life thanks to a new program from U of T.
Ever sat in class and wondered how some people got there? Like, that one guy looks way too young to be in university. Well, if you're in first year at the University of Toronto in the fall, you won't be imagining it because there will literally be high school students in some of the classrooms.
Sorry, How Are There High Schoolers at U of T?
Are they geniuses, is that it?
Did they win some weird contest to be there? No, that doesn't make sense.
Okay, here's the reason—it's all because of SEE U of T, which stands for: Support, Engage, Experience U of T. This project is the result of a collab between U of T, Canada's biggest university, and the Toronto District School Board, Canada's biggest school board.
The program will see students from two TDSB schools, Downsview Secondary School and Runnymede Collegiate Institute, attend certain classes at U of T.
Ultimately, U of T's goal is to specifically show underrepresented minority students that they can fit in at the university. It's all about reducing barriers and boosting morale.
So That's It? They're in University Classes Now?
Not exactly.
These students will have access to one of two semester-long courses, co-op opportunities on campus, and more.
You might find them in "Order and Disorder" studying literature in sociology and political science to analyze the relationship between individual freedoms and societal order or in "Popular Culture Today" examining pop culture as an agent of social change, an art movement, and a universal language.
Damn, those sound good. Is it too late to enroll?
These courses, offered through Woodsworth College, will provide students with a 4U credit. The overall SEE U of T program will also allow them to earn a co-op credit and a half-credit towards a U of T bachelor's degree should they continue to study there.
Of course, the school will be supporting them the whole way, offering library access, academic advising, and even free textbooks.
Um, I'm Interested in U of T, Where's My Invite?
Yeah, about that…
As one of the top universities in the country (and the world), U of T can be understandably intimidating to some students and is always looking at ways to welcome in new students.
These high schools were specifically chosen based on factors like TDSB's Learning Opportunity Index, student need, and external challenges facing students.
And look, this is absolutely a recruiting tool. It would be amazing if they offered it to everyone…but they don't. This is U of T identifying a select audience and going above and beyond to appeal to them.
If it's any consolation, U of T runs lots of other programs to make themselves more accessible. Try looking into one of those, or talking to a faculty member at your school about setting something up. They will undoubtedly undergo more efforts like this one to integrate themselves with the community. As they do, it's more likely that you'll see programs just like this for you.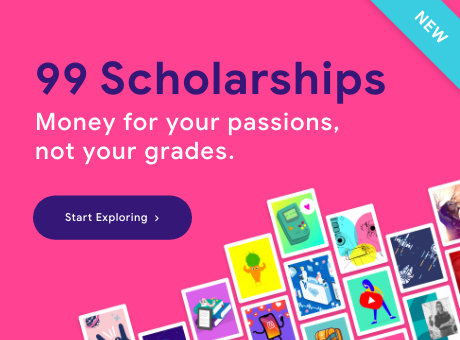 Opportunities
Need Help Paying for University?