U of T, basically: Big school. Big choices. Big opportunities.
I asked three current or former students at the University of Toronto to collect a short list of things a Grade 12 student should know before accepting their offer to U of T. I've sifted through the responses from these stellar students to pull out the best or most repeated pieces of advice.​
There are two things that I hope you get from this list:
A concise snapshot of a diverse range of experiences at the school.
Some clarity about whether or not this is the right school for you.
Meet The Students:
Mariam Rafo
Bioethics Specialist & Human Biology Major
Class of 2017
Braden Kenny
Global Health & Equity Studies
4th Year
Keisha Maloney
Political Science & International Development
4th Year
1. There are 3 U of T campuses.
First and foremost: know which campus you are applying to. Some programs are only offered at certain campuses, so be sure to check which program you are applying to!
To sum each one up quickly: the St. George Campus is downtown, has a huge population, and large class sizes. UTM (Mississauga) is sophisticated, elegant and has a stronger community/university feel than the other two. UTSC (Scarborough) is dubbed as the "high school" as most of it is connected underground (which is a blessing in the winter).
2. The college system is a great way to find community in a huge institution.
The unique college system at U of T creates a space on campus for university students to meet through social events, academic seminars, and extra-circulars. The main purpose of the colleges is to be one of the many spaces students can access to meet new people and receive additional academic support.
3. Yes, you can commute.
I lived in Brampton and had to commute to U of T every day. The commute was 2 hours one way, and I took 3 types of transportation. It will be a challenge, but don't let commuting deter you from going there.
4. You can tailor your degree to your own interests.
Braden:
U of T is unique in its academic layout in that you are not streamed into a specific area of study in your first year, meaning you have the opportunity to take a breadth of courses from numerous departments before choosing your program in second year!
I really wanted to learn more about my Assyrian background. Luckily, the Near and Middle Eastern Civilizations department had a course called History of Syriac Christianity.
5. Your first year grades will probably make you cry, so get yourself a box of tissues.
On my first Chemistry test, I received a whopping 23%. I was devastated and my professor told me I should drop the course. I didn't listen, and on my next test, I doubled my grade to 46%! This isn't the end of the world– you can absolutely bring your grade up.
6. If you struggle with your grades, there are tools to help you.
So you took a class you thought you'd love, but now it's looking like a GPA-ruiner. U of T has a "credit, no-credit" option (CR-NCR) for elective courses. There is a cut-off date for declaring a course as NCR, but if you fail your midterm and need to recover this is a great "call a friend" option. If you chose to NCR a class, on your transcript your grade will show up as either a pass or fail (no percentage).
7. The U of T library system is (literally) one of the best in North America.
U of T has the third-best library system in North America, bested only by Harvard and Yale. You won't realize how much of an asset this is until your second or third year, but you have access to just about any book, article, journal, movie, or newspaper you could ever need. If there is a book in one of the many U of T libraries you need, you can get it delivered to the library closest to you within three days, free of charge.
8. The fitness programs and gyms are amazing
While most schools now have state-of-the-art fitness centres, U of T has multiple. Whether you are a fitness guru or are trying to make a once a week commitment, you can choose the gym that has the right vibe for you. Hart House is less "intense" and more welcoming to newbies! Plus, it's in a cool old building and has a pool with skylights, and is open until 10pm! A late-night swim with your friends under the city lights is definitely in order. On top of that, each of the fitness centres have classes and programs that are paid for with your student fees.
9. You can get caught up in what everyone around you is doing– keep yourself grounded.
It can be so easy to compare yourself with everyone else when the people around you are doing such amazing things– remember to do things that make YOU happy, take courses that YOU enjoy, and most importantly: remember YOU are your own person.
10. Don't go to U of T for the prestige.
I went to U of T because I wanted to say I was a graduate from the best-ranked school in Canada. When I was applying to law school, it didn't matter. Grades are what mattered! If you think you would excel more in another school, but it doesn't have the same prestige, go to that school instead. Trust me.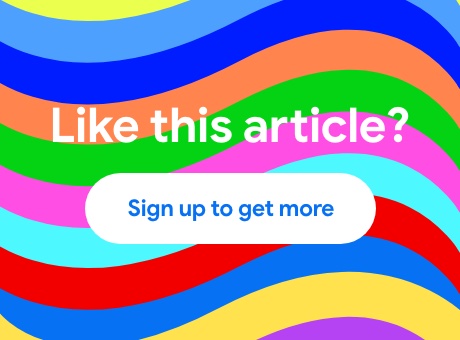 Student Life Network
Articles on schools, grades, productivity, and more