We compared your three choices for post-secondary pathways.
This is for busy students who need a quick but helpful comparison to make better post-secondary decisions. I'm going to list some harsh-reality pro's and con's of each of these three pathways in a really easy to read format.​
Make sure to check out the notes section of this article– you'll find some really interesting details that didn't quite fit into the categories below.
College
Keywords: Practical, Fast-Paced, Very specific
Pros:
Shorter term (typically 2 years, not 4)
Very hands-on, and shows relevance to your program of study right away
Often involves mandatory work placements or internship opportunities
Professors are industry professionals who typically only teach part-time
Program of study is usually very specific and tailored towards a particular career path
Focuses more on best practices and concepts as they apply to the workforce
​Cons:
Less time in school = less concepts covered/information learned
Can be limiting since it's so specifically targeted
Closes the door on jobs that require an undergraduate degree (doctor, lawyer, engineer, accountant, teacher, etc), unless you go back to school
University
Keywords: Theoretical, academic, wide-ranging
Pros:
Wide-ranging, transferrable theories and concepts
While this is becoming less true, you will likely have better luck in the business, academic, and "professional" industries when you have a university degree
Professors are highly educated, research-based academics who usually also have industry experience
Longer degree gives you more time to figure out what you want to do before diving into the work force​
Focuses more on critical thinking, discipline and expression of thought
Opens the door to jobs that require an undergraduate degree
Cons:
Expensive over the 3-4 years required for a degree
Often leaves students feeling "unspecified" in what they want to do given the theoretical nature of the courses
Doesn't do a great job of showing students how their studies apply to specific careers, except in programs like engineering, nursing, education, etc.
Working & Trade Schools
Keywords: Training, highly specific
Pros:
Offers a chance to earn income right away
Is currently not a common path for students graduating high school, meaning a market demand exists for people (especially in the trades)
Vast opportunity for entrepreneurship and working for yourself, especially as a skilled tradesperson
Gives time to think about what you want to do long-term while still earning money and gaining tangible work experience
Cons:
Closes the door on jobs that require an undergraduate degree (doctor, lawyer, engineer, accountant, teacher, etc), unless you go back to school
Focuses more on job-related training as opposed to the learning of concepts and their universal application
A Few Notes to Consider
Many schools offer combined programs, which allow students to spend half of their time in college and half of their time in University. This offers students an incredible opportunity to get both practical and theoretical experience, and often leaves the door open to most jobs that require an undergraduate degree.​
While the workforce is slowly changing from a "university required" mindset to a "right fit for the job" mindset, it should be noted that many, many jobs still state an undergraduate degree as a pre-requisite in order to even apply.​
None of these three options provide you with a guaranteed job. In my personal experience, my job opportunities have come from being able to effectively communicate what I learned from my academics and how those lessons applied to the workplace I was applying to.
​The absolute ideal scenario is, in my opinion, finding a path that gives you exposure to a general field you are interested in, and that allows you to further specialize in that field as you go through the process.
Thinking about college or university?
We've developed a quiz that literally matches you to your perfect college or university.​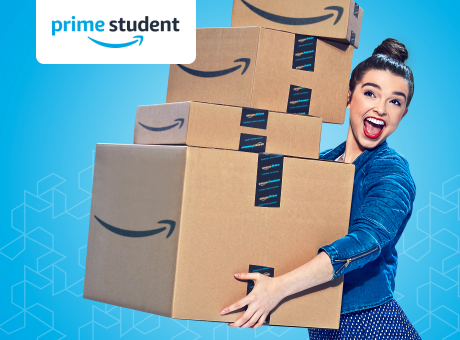 Deals
There's Being a Student, Then There's Being an Amazon Prime Student (It's Better)