This is it, we're gearing up to give away over $60,000 in prizes to Canada's Luckiest Student. Are you the winner?
Our office has been overflowing with student prizes and finally, we get to surprise one of you with all of them. That's right, the best part of Canada's Luckiest Student is here!
Well, it's almost here. We're still putting together the details for our reveal this year. So you'll have to wait just a little bit longer to find out if you won.
Can't take the waiting? Need a few hints to know if you have a chance? Then you're in the right place. Bookmark this page because we'll be updating you as we lead up to the big reveal with answers to your questions and even some clues to the winner's identity.
This is the place to be for all your CLS winner news. Here's what you need to know for now.
UPDATE 4 (Jun 17th, 2019): Congrats to Ben from Churchill High School in Winnipeg! He is Canada's Luckiest Student and the winner of $60,000 in student prizes!
UPDATE 3 (June 10th, 2019): If you're an athlete, good news! The giant cheque we just picked up might have your name on it.
UPDATE 2 (June 4th, 2019): Our flights are booked! This year, our reveal team is going to have to travel from our home base in Toronto to surprise Canada's Luckiest Student.
UPDATE 1 (May 30th, 2019): For the first time ever, Canada's Luckiest Student isn't attending a college or university. That's right, this year's Canada's Luckiest Student is a high schooler.
Has the grand prize winner been drawn?
Yes! But for now, the lucky winner's identity is a total secret. We've put their name in a hidden safe with biometric locks and a squad of ninjas defending it. Seriously though, the winner has been drawn.
Have you revealed the winner of Canada's Luckiest Student yet?
Not yet…but stay tuned.
When does the next round of Canada's Luckiest Student start?
We love rewarding Canadian students and we will be back with a brand new round of Canada's Luckiest Student in no time. We just need a sec to get some new prizes together and set it all up before revealing the official start date. But if you've been here before, you know that we usually like to kick things off before school starts.
What else can I win in the meantime?
By now, you probably know that we have a lot of other giveaways on the go. Each one of these is another opportunity for you to win something.
Have you checked them all out?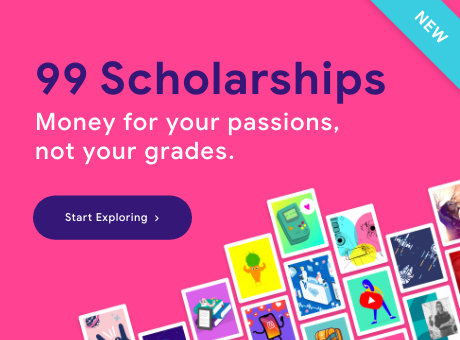 Opportunities
Scholarships Any Student Can Win