I thought I'd get real here and give some networking tips that go beyond the vague "make connections" advice you get at every networking event. I'm here to talk about volunteering.
Remember how we had to complete that compulsory 40 hours of volunteer work to graduate high school? Many of you probably got it out of the way quickly without aspiring to do more. I considered myself a goody-two-shoes because I was constantly volunteering at my school and church, hoping to build up more hours. I wanted scholarships and, somehow, I got it in my head that I would get a huge scholarship for completing 500 hours of volunteer work. Turns out it's not that black and white. There are many factors that go into winning a scholarship, which is further explained in How To Win A Scholarship: The 5 Most Important Things. But I also wanted to receive my high school's prize for the graduating student with the most volunteer hours. Unfortunately, I lost that one to my friend—a scouts leader. He had over 800 volunteer hours. #StillBitter
Volunteering is very useful in high school for building your resume and it's extremely convenient when it comes to networking. If you're only networking at events, you'll get caught in—what I call—the networking paradox. This is where you're trying to network while everyone just tells you to network, which isn't exactly helpful. But if you're networking while volunteering and make an impact within an organization, you show a potential employer what you can do.
In today's unpaid-internship driven world, it's hard to balance making money with doing unpaid work that helps you land your future dream job.
In my second year of university, I went through a period where I was juggling a part-time job at Canadian Tire with an internship and five courses. It was exhausting, but it was also something I had to do. I was lucky that by third year I could quit Canadian Tire. But I've known others that had to continue juggling a retail job with an internship all the way through post-secondary. It can be a struggle, but it's a necessary struggle.
So where does volunteer work fit into all of this?
Well, you have to make it fit in somewhere. That's also part of the necessary struggle. But sometimes the struggle has its benefits. Having a busy schedule allows you to develop strong time-management skills. It also helps you become more productive and appreciative of your free time.
In early 2016, back when the world was still innocent and pure,  I was working at Canadian Tire and had just completed a three-month internship at a small company. I thought that I might try volunteering someplace, so I looked at my university's job search page. A small startup called Pressed News was hiring volunteer writers, so I emailed them and they got back to me right away. I volunteered with Pressed for almost a year and a half, and they gave me lots of great writing experience to put on my resume. When I worked for Pressed, I had to write approx. six 100-word articles a week, mostly on weekday evenings after class. It was really easy to build my schedule around that.
Here are some tips on how to find the perfect volunteer job for your lifestyle and goals:
Volunteer Somewhere You Care About
Remember—volunteering is about networking, which can help you land your dream job. So you better do it at a company you care about or, at least, in an industry you care about. Pressed wasn't necessarily my dream company, but it was an up-and-coming startup that overlapped with two industries I care about—writing and non-partisan news coverage. It was a great way to build experience in those industries. It was also a great conversation starter for networking events and job interviews. Many people hadn't heard of Pressed, so I told them about it. More importantly, I explained how my experience with Pressed equipped me for a job at their company. I left Pressed in October 2017, but I always view it as a company I care about. And I made connections there with people I care about.
Practical Considerations
But enough of that sappy stuff about caring and passion. There are practical things to consider before choosing a volunteer job, particularly if you're volunteering while in school. As I mentioned earlier, my volunteer job at Pressed was really easy to fit in my busy schedule since I mostly volunteered remotely. And I only had to write six 100-word articles a week. It didn't interfere with my schoolwork, internships, or paid part-time job.  Keep things simple! Find a volunteer position that's practical for your schedule. It will save you a lot of headaches.
Could This Lead To A Job?
If you spend a few months in a volunteer position, and it doesn't look like it could ever lead to an internship or a job, maybe you should consider a new place to volunteer. You need to be cautious of organizations who are simply looking for workers they don't have to pay. These people are not investing in your future, and they're usually not worth your time.
TL: DR
Join LinkedIn and go to networking events. BUT keep in mind that volunteering is usually the best way to network, network, network!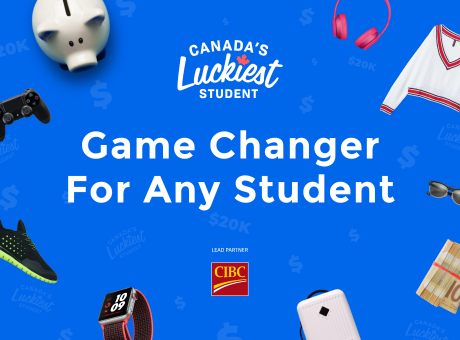 Giveaways
A $50,000 Student prize bundle is up for grabs