Bribing, cheating, lying—find out how a group of rich parents deceived the system in a massive scam to get their kids into top colleges.
We're not exactly detectives but we know that bribing school officials to get admission for your kids is a no-no. And yet, that's exactly what a bunch of celebrities and rich people just got caught doing in the US. Yikes!
So what exactly happened and is it also secretly a problem here in Canada?
The Biggest College Admissions Scam Ever Prosecuted
50 people have been charged by US federal prosecutors in what's been labelled as the biggest college scam ever. This includes school coaches and prominent parents like Desperate Housewives actress Felicity Huffman, Full House star Lori Loughlin, and Vancouver businessman David Sidoo.
Cumulatively, these parents are alleged to have paid upwards of $25 million in bribes to get their kids into desired schools. Seriously, $25 million! This money largely went to coaches at schools like Yale, Stanford, Georgetown, Wake Forest, the University of Texas, the University of Southern California, and the University of California at Los Angeles.
Suspensions, firings, and arrests are already happening for many of those implicated, but so far, not for any students. In many cases, it's unclear if they were even aware of what was happening. For them, it's hard not to feel some sympathy as they realize their parents have such little faith in their own abilities or desires.
How Did They Do it?
The ringleader of the operation is Rick Singer, founder of the Edge College & Career Network of Newport Beach, California. He facilitated schemes like:
Making students appear to be athletes in sports they had never played
Hiring professionals to take tests in place of students
Paying off workers at test centres to correct answers for certain students
For example, a student gets recruited by a (paid off) soccer, sailing, or tennis coach to join the varsity team. This is, of course, despite the student having no experience. The student would then get into the school and would never actually join the team.
The bribes would come in under the guise of an ordinary charitable donation. This is largely why the colleges themselves didn't notice.
That's some movie-level stuff happening here!
Is This Happening in Canada?
In short, not likely.
In Canada, there are less standardized tests like the SATs to cheat, no high-paying varsity athletic industry to manipulate, and less of a divide between the top unis and second-tier ones like with the Ivy League.
Sure, something could happen. But it's hard to imagine a racket on this scale occurring here. So, at least there's that.
Still, if you already felt the world was unfair, this isn't going to make you feel much better. In the end, we'll just have to wait and see if justice prevails.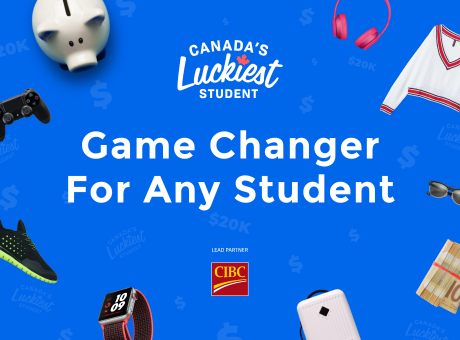 Giveaways
Last chance to win $50,000 in prizes