The average student's life can be quite the juggling act. From class assignments to club meetings to part-time jobs, most students have a lot on their plates and are often dashing from one commitment to the other.
If you're someone who struggles with keeping everything straight, you might've thought of using a planner or journal at some point to manage your time. They can be a great for keeping track of all of your responsibilities and making sure nothing slips through the cracks. However, not all planners are created equal.
We tested out five different ones and looked at a number of factors like portability, writing space and structure to help you find your perfect planner.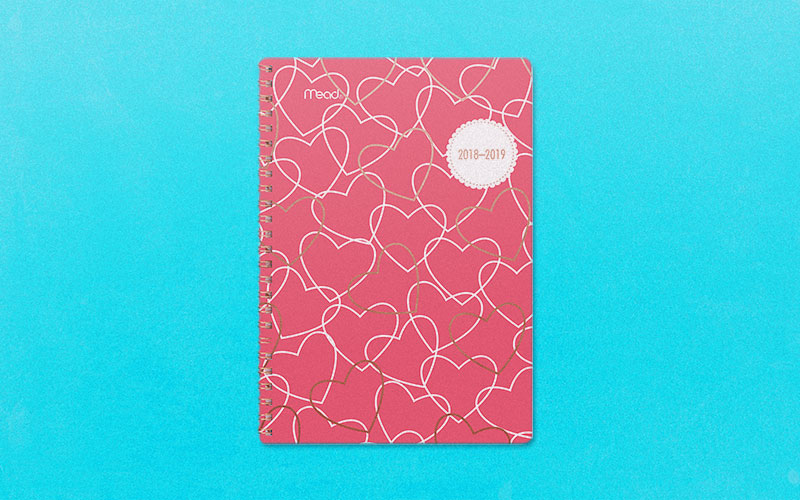 PRICE: $14
DETAILS
Size: 13.9 cm × 21.5 cm
Plastic cover
Wirebound binding
12-month academic date range
Weekly/monthly planning pages
Plastic tabs for each month
WHO SHOULD USE IT
Students who need to keep track of deadlines
Big-picture planners
To-do list lovers
THE PROS
When you think of a traditional planner, this pick from Mead is likely what comes to mind. This simple academic planner is great for long-term planners. For instance, we liked that it had hard tabs for every month. If you're someone who likes to put all of your deadlines and assignments for the semester into your planner in one go, being able to easily flip between months makes this a breeze.
It also lies flat, which is a great feature if you like to work at a desk or often jot down quick notes while you're working on other things. The wirebound binding makes it easy to keep a pen on hand and it has a durable plastic cover, so you don't have to worry too much about dings or scratches. Lastly, the academic date range is perfect for students.
THE CONS
If you're a detailed note-taker, this might not be the one for you. It doesn't offer a lot of writing space. This planner can keep track of your daily to-dos and assignment dates but not much else. It also only has a few pages at the back for future planning and notes. Also, the polka dot cover design is cute but might be a little common for those who want a planner that makes a statement.
FINAL TAKEAWAY
While it might be a little basic for productivity junkies, we love the simplicity of this planner. You don't have to think too much about how you use it – you can just crack it open and start planning away.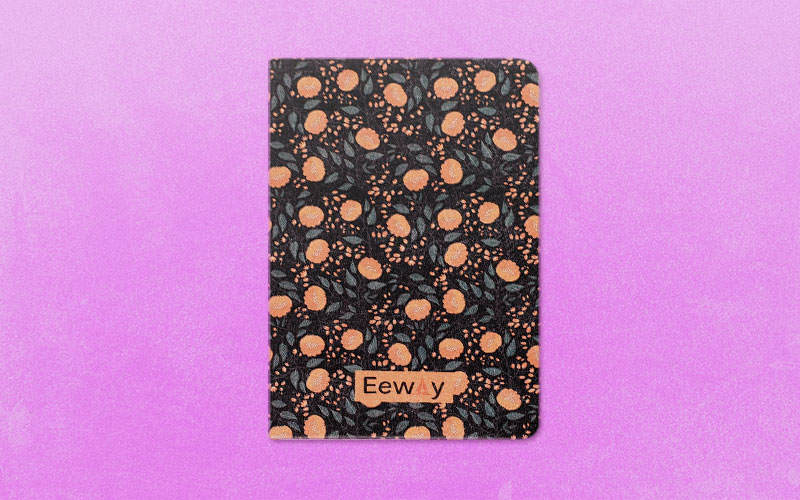 PRICE: $23
DETAILS
Size: 11 cm × 14.5 cm
Ribbon bookmark
224 pages
Undated
Hard cover
Weekly/monthly planning pages
WHO SHOULD USE IT
People who are always on the go
People who like a blank slate
Not-so-detailed note-takers
THE PROS
This planner's bright, bold cover was easily our favourite. The eye-catching floral design means it won't easily get lost in your bag. The cover also has a pleasing leather-like texture that makes this budget-friendly planner feel pretty luxe.
Another standout feature? Undated pages. This may not seem like something to write home about, but we love that you don't have to wait for the beginning of the year or month to start using this planner. We also really liked its compact size. This is the smallest planner of the bunch, which makes it perfect for those students who take their planners everywhere.
THE CONS
Does size matter? When it comes to planners, it certainly can. Writing real estate is limited in this tiny journal, so it's best suited for high-level planners. Also, the hardcover bookbinding means it doesn't lie flat, which makes it hard to quickly write things down while you're working.
FINAL TAKEAWAY
This highly-portable pick is great for students who like to see their weeks and months at a glance, and aren't a fan of overly-structured planners.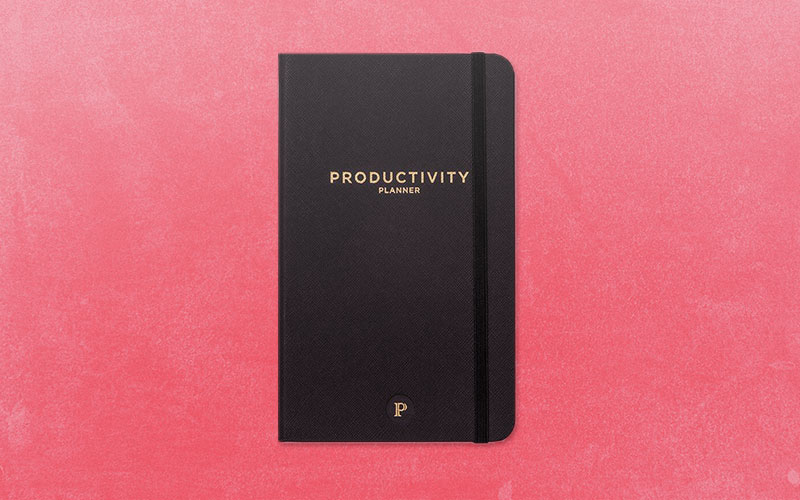 PRICE: $33
DETAILS
Size: 13.2 cm × 21.6 cm
Ribbon bookmark
244 pages
Undated
Hardcover
Weekly/daily planning pages
WHO SHOULD USE IT
Chronic procrastinators
People who crave structure
Pomodoro Technique fans
THE PROS
This is certainly not your typical planner. Built around the Pomodoro Technique, this is a good option for students who are interested in seeing where their time is going and need help in the prioritization department. The daily motivational quotes are a nice touch and it's also undated, so you can start using the planner whenever you feel like it.
We were also a fan of the planner's Weekly Review feature. At the end of every week, the planner asks you to reflect on the past five days and jot down your wins, uncompleted tasks, learnings and ideas for improvement. We liked that this planner went the extra mile and didn't just provide space to jot down deadlines but also encouraged its users to think critically about their productivity.
THE CONS
If you take away the quotes and time tracking, this is essentially a to-do list on steroids. Additionally, because this planner is so closely based on the Pomodoro Technique, if you don't like working in 25-minute long sprints, you might find the structure a bit restrictive. Also, the five-day format is more suited for professionals than students. Since the busy life of a student often extends into the weekend, this format may be a dealbreaker.
FINAL TAKEAWAY
If you're a fan of the Pomodoro technique and want a journal that does more than keep track of deadlines and dates, the Productivity Planner could be the right fit. However, the rigid structure might feel a bit stifling for some.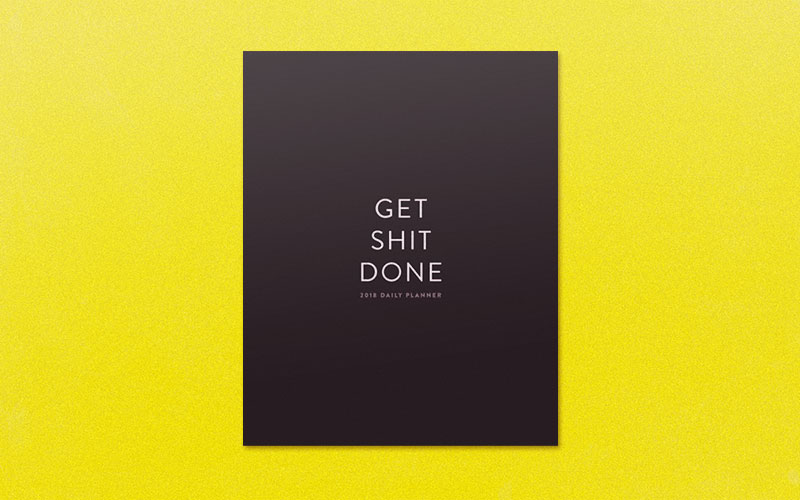 PRICE: $12
DETAILS
15.24 cm × 22.86 cm
149 pages
Soft cover
Weekly/monthly planning pages
Matte finish
Motivational quotes
WHO SHOULD USE IT
Minimalist types
People with big handwriting
People who crave simplicity
THE PROS
Detailed notetakers, rejoice! This planner definitely has the most writing space of the group. With tons of blank note pages in the back and wide lined weekly pages, this planner has lots of room for your assignment deadlines, passion projects, and more.
Also, it might be the Marie Kondo effect, but we're really into the minimalist black-and-white cover design. While some of the other planners on this list have a lot of frills, this one keeps it simple. Being a student is hard enough work as it is, and we like that you don't need any instructions to use this planner.
THE CONS
Of course, what works for some might not work for others. And the basic structure might be too basic for those who want a planner that does more of the heavy lifting in the goal-setting and prioritization departments. Also, the soft matte cover of this planner makes it the least durable of the group, as it can be scuffed and bent quite easily.
FINAL TAKEAWAY
The title of this planner kinda speaks for itself. Sometimes, you just need to get a lot of things done and need a place to write down all of those things. If that's all you need, this one fits the bill, but the simplistic structure could leave some people wanting more.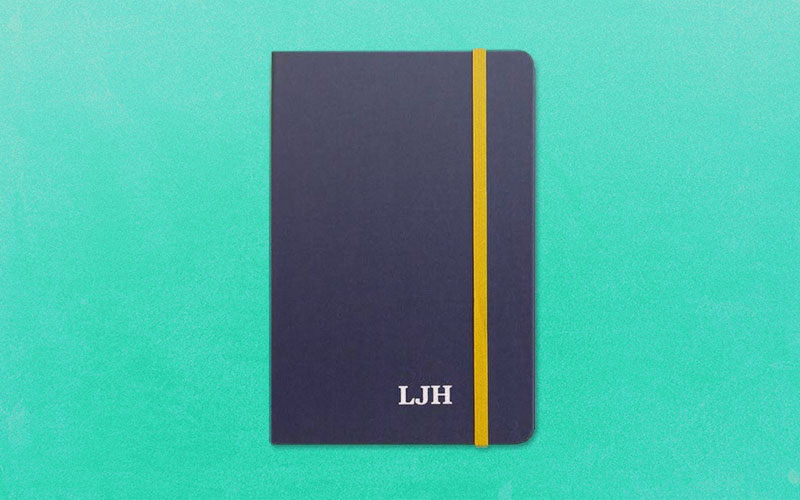 PRICE: $42
DETAILS
13.97 cm × 20.96 cm
238 pages
Hard cover
Fabric Finish
Wall Calendar
Daily/Weekly/Monthly planning pages
WHO SHOULD USE IT
People with big short-term goals
People who want better work-life balance
People who live by their calendar
THE PROS
This is way more than just a planner. An accountability system or project management toolkit might be a better way to describe it. The full package comes with a 13-week wall calendar, a card to record morning and evening rituals, an instruction booklet, a pen holder and of course, the journal itself.
From mindfulness to habit tracking, the SELF Journal system combines a lot of proven productivity methods that can help you tackle your biggest goals in a highly-focused and manner.
DOWNSIDES
This isn't a 12-month or 18-month planner. The SELF journal is intended to be used for only 13 weeks. In the instruction booklet, this time period is described as "short enough to keep the finish line in sight and long enough to achieve something substantial." However, it also means that you'll need three more of these to cover you for the year, and at around $40.00 each, that's quite the investment for most students.
It is also probably the most intimidating planner in the group. This is definitely not a journal you can just open up and start writing in. You'll have to set aside some time to read the instruction booklet and get acquainted with the SELF journal's structure and activities. From morning and evening gratitude statements to daily wins and lessons, the amount of data you're supposed to track on a daily basis is pretty overwhelming.
FINAL TAKEAWAY
If you're looking to give your life a productivity overhaul, the SELF journal might just be the tool for you. However, all the reflection, goal setting and scheduling it requires might be too much of a commitment for time-strapped students.
Whether you're an experienced planner or someone who's trying it out for the first time, remember that getting organized doesn't need to feel like a chore. There are so many different journal options out there to suit different work styles that you're bound to find one that works for you.