Do you quiz yourself before a test? Are you looking for a new way to remember the information you're learning? Have you tried using an online resource?
We can do practically anything online these days: shop, socialize and study. Yes, we can study here too. Seems like there are more and more websites available to help us create our own study guides, flashcards, games, diagrams, and quizzes. But, today we'll be featuring Quizlet: https://quizlet.com/en-gb/content/popular-uk-sets
If you have never heard of this nifty little resource before, then you are in for a treat! 30 million students and teachers use Quizlet each month. They verify their creators so their content is high quality in all subjects and levels, and their easy-to-follow study tools are always at your disposal. More than 95% of students who use this online resource reported an improvement in their learning results.
After signing up with Quizlet (for free!), you have access to tools that make learning easier.
Quizlet lets you explore different subjects and popular study sets so you can use what's already available or create your own! If you're not interested in developing your own, type a subject into the search bar and scroll through study sheets that have been shared by generous users. Subjects range from Math to Advertising to Languages, Art, and Music; containing a terrific range of subjects to work with.
Quizlet allows you to develop your own study sets.
This can help you break down learning into flashcards, games, tests, and diagrams. 90% of students say that Quizlet motivates them because it makes learning a little more fun (and less like a chore). Not only is this a study resource, but it teaches students how to prepare for exams. Utilizing these online tools can help you shape and create your own study guides to improve your grades and learning habits. Need to find the motivation to keep going? Check out these Motivational Tips To Keep You Studying.
Quizlet can help teachers too.
Additionally, some teachers use online resources to keep their students active and engaged with the material. Sometimes it's even used by teachers to assist with their learning. Although Quizlet was developed with students in mind, it can be a teaching tool for educators who are new to a subject and need a refresher.
Voluntarily learn any subject matter of interest.
If you want to learn Spanish in your spare time, review one of the available study sets. If you want to better your geography, there are study sets and maps for that. You can continue testing and growing your knowledge anytime, even if you're out of school.
With 271,488,000 study sets created and counting, you can master almost any subject with Quizlet!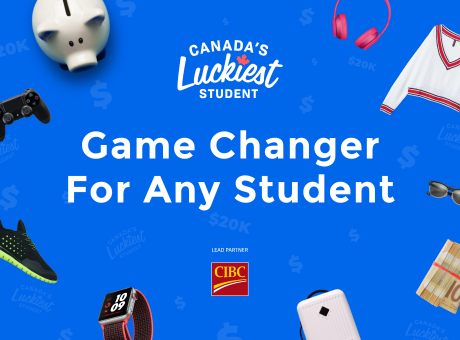 Giveaways
A $50,000 Student prize bundle is up for grabs