SLN Creators is featuring Kelsey Giesbrecht, a fourth-year RTA Media Production student at Ryerson University. A creative entrepreneur and photographer of a few bands that you might recognize, Kelsey shares some of her favourite tools. Plus, we get an inside look into what sites, apps, books, and creators inspire her.
What advice do you have for student creators applying to a media/broadcasting program?
My best advice is to be passionate about what you do and to have a good idea of what you want to get out of the program. Having a strong portfolio that shows off your creativity is great and still necessary, but I think what really stands out is personality. You're in school to learn and if you can show that you're eager and willing to, I feel like that goes a long way.
What pieces of work or projects are you most proud of?
Most of my favourite work has come out of personal projects or tours I have been on. My favourite photographs are ones that tell a story or express emotion. I want people to feel something when they see my work.
What are your go-to tools of choice to create?
My number one tool is my camera. I shoot with a Canon 5D Mark III and primarily use a 24–70mm 2.8 lens. This set up gives me a lot of options in concert settings. I prefer a zoom lens as event photography is very fast paced and I find I don't need to take time to change lenses as often.
My next tool is Adobe Lightroom. This software is perfect for editing any photo shot in RAW. Since I mainly photograph concerts, I have no say in the lighting situation and have been amazed by how I've been able to save images through this software.
Lastly, I sometimes dive into Adobe Photoshop and Premiere Pro. Videography is something I am still learning and Premiere Pro has helped me turn my ideas into a reality. You can check out the Adobe suite of programs here. Make sure to check out the student deals!
Where do you go to get inspired?
I often look to other photographers for inspiration. I've found that Instagram has exposed me to so many creatives who have pushed me to do better myself. Whenever I see work from someone else that catches my eye, it inspires me to work on my own photography and to get out and create more. I also tend to go for walks around Toronto with my camera. It's a very busy city and I love finding inspiration through my surroundings. I find that the music I listen to when walking around often affects the mood of my photographs.
What three books would you recommend to student creators?
Your Music Photographer, the magazine by Adam Elmakias. There are actually a few issues of these and I find them helpful as they feature a series of photographs including live concert photos, backstage candid moments, and portraits. A story comes with each image as well as the gear and camera settings used to photograph that image. This is especially helpful for those still learning how to use their camera in manual.
Creativity Inc. This book is honestly great for any leader. It discusses the creation of Pixar and the ups and downs it took the creator to get to where he is now. Very inspiring and a must read.
Graphic Design For Art, Fashion, etc. This book is a great source for multiple forms of art that I think can inspire and help any creator.
What apps would you recommend to student creators?
I've experimented with quite a few apps to create a workflow on my phone—a few that I use are:
Lightroom CC. I find the app version almost comparable to the desktop version. It allows you to quickly import, edit, and export photos on your phone, which is perfect when you're on the go and want to post to your social media accounts.
Premiere Pro also has an app version known as Rush CC or Premiere Pro Rush. I find this especially helpful when on tour and I'm out with an artist, wanting to create video content for them for social media. I don't have quick access to my laptop or wifi in these situations, and this app helps me quickly create something as we go.
VSCO is one I really enjoy. It's an editing app that's user-friendly which has a community aspect to it that's great for inspiration.
What three Instagram accounts would you recommend that student creators follow for inspiration?
I follow many Instagram accounts for inspiration. It's hard to list it down to three, but here are some of my favourites:
Ryan V Watanabe. I look at Ryan's account often for inspiration for video content. He's constantly posting quality content and is doing what a lot of concert videographers are not.
Elmakias. Adam was one of the first concert photographers I looked up to. He now does a lot of editorial work, as well as posts content with links to his blogs, which are often very informative. He's very open to teaching and helping others improve their photography.
Lily P McLaughlin. Lily has to be one of my favourite photographers. She is constantly experimenting with new concepts and pushing new ideas. Her style is different than a lot of what I've seen and I'm always looking forward to what she does next.
Where's the best place to find your work and hire you?
The best place to find my work is on my website, kelseygie.com. If you'd like to keep up with my most current work, I post frequently on my Instagram. As for hiring me, you can use the contact tab on my website or simply send me an email at kelseyg@mymts.net.
Could you recommend one or two student creators you feel we should feature?
Kishan Mistry and Richard Marshall.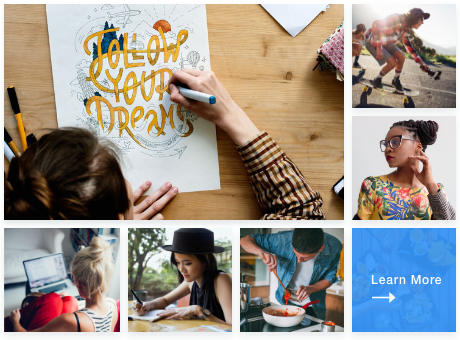 SLN Creators
Join SLN Creators connecting student creators with paid freelance gigs