Student Life Network recently sat down with the winner of our Peace & Justice Scholarship presented by The Hate U Give. Read on to learn about Dela Hini and the project that won us over.
Tell us a little bit about yourself. What year are you in? What program are you in?
I'm in my third year of the Sociology program, but my fourth year as a student at UBCO. I'm completing a BA in Sociology and Minor in Political Science.
Why did you choose your program?
It was actually a bit of trial and error. I started university in the engineering program and specialized in electrical engineering with the hopes of doing a MASc in biomedical engineering after graduation. At the heart of it, I've always wanted to help people with my work, and at the time (after high school) I thought engineering was the way for me to do that. I was also super involved as a student leader, and my work in different clubs (plus the fact that I'm not actually good at calculus as it turns out) all pushed me to explore a different area of study. In the second semester of my third year, I realized that engineering wasn't the best fit for me and I started taking Arts courses to explore my options. It was my second time in a sociology class (the first time being in my first year as an elective) and the subject just clicked. As the semester progressed, I found the content really spoke to me and appealed to my natural talents, so I decided to make the switch. I've loved it ever since!
You can read more about my switch in my blog post here.
Why did you choose to study at UBC Okanagan?
Again, this is something that actually chose me! I originally wanted to go to UBC's Vancouver Campus so that I could live in the lower mainland and be closer to my brothers. However, I only received acceptance to the Okanagan Campus. I was like "okay, this is still good because I love UBC and I'll just stay here for a year and transfer after." But once I got here, I saw the mountains, met incredible student leaders, and found that the small campus size and community feel was an excellent fit for me!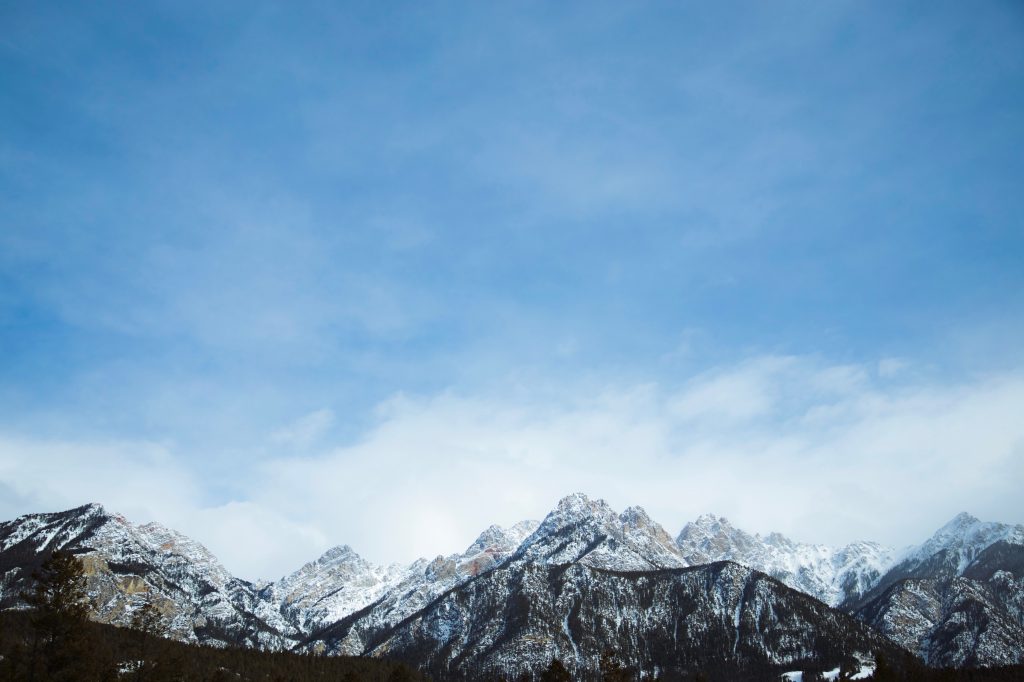 What inspired you to create The Pink Backpack Project?
The vision for what would become the PBP was a collective brainchild from all of the A.S.S.A. executives. A.S.S.A. is UBCO's Arts and Sciences Students Association that was newly founded in September of 2018. Coming from engineering I saw that we had a solid bond as a faculty, but the same couldn't be said for the Irving K. Barber School of Arts and Sciences, which is UBCO's largest faculty and the one which I'm currently enrolled in. I wanted to create something that could bring people together; something where we could support one another and do good work, just like the Engineering Society does for the engineering students. So, I rounded up a few of my friends, and we founded A.S.S.A.!
A.S.S.A. has three founding pillars*: Student Advocacy, Professional Development, and Community Engagement. For the latter pillar, we wanted to get students involved in the Kelowna community, and our Vice President at the time suggested we do something to target the lack of accessible feminine hygiene products for homeless women. All of the A.S.S.A. execs are women, and this idea was something we all felt drawn to make a reality. So, it was really the team that came up with what we'd do for our "Community Engagement" pillar, and from there I worked with the vision to develop what we have today as the Pink Backpack Project. I saw that collecting items for marginalized women was something that we could develop into a full-fledged project, and from there I began brainstorming how we could expand the vision to have a permanent presence as part of A.S.S.A.'s project portfolio. My research directed me to the UN SDG's (which inspired the project's name) and to reach out to different campus partners for support.
*You can read the A.S.S.A. bylaws here. 
And how has The Pink Backpack Project been going so far?
If I'm being entirely honest, it's been a slow start. We've succeeded in identifying critical supporters on campus, a few student volunteers have stepped up, and we also have a target organization for our proceeds to go to, which is Kelowna's H.O.P.E. Outreach, an organization which caters to the Okanagan's most marginalized women. We weren't able to collect our target number of donated items in term one, so we're currently re-hashing our strategic approach so that we can have more deliverables at the end of term two.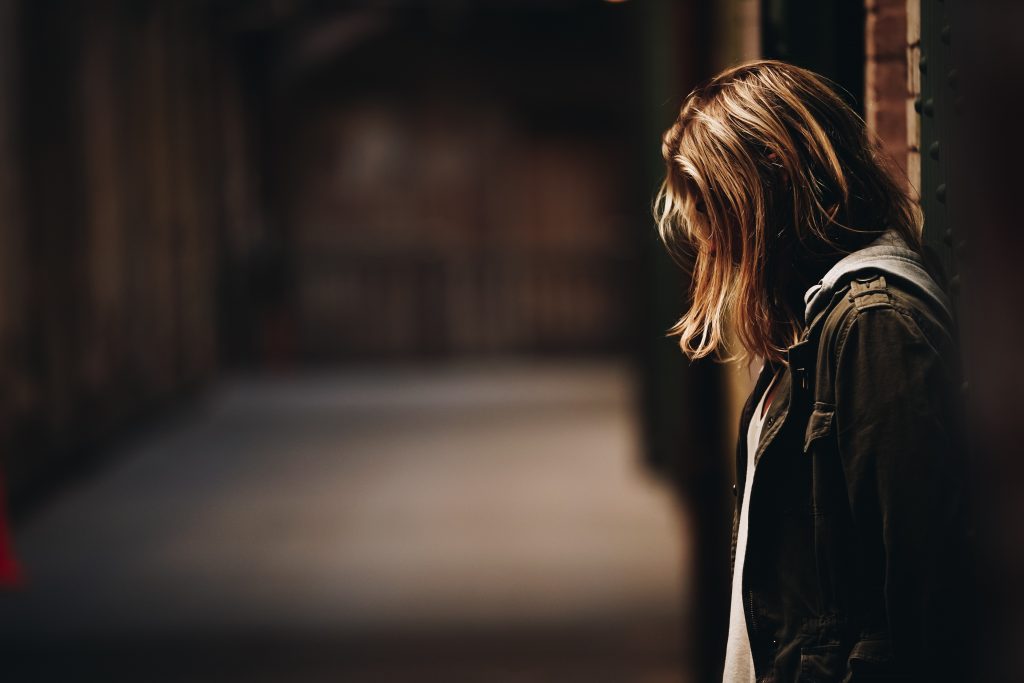 What roadblocks have you run into with this project?
One definitely has to do with the fact that everyone involved is either super busy with school, work, clubs, or both. It's easy to have a dream as a student, but hard to actualize it. It's even harder when you also have to worry about your upcoming midterm or paying rent for the month. Nonetheless, it's been a fantastic learning moment for me as the club's President and project lead for the PBP. It's humbled me to assess what I can and cannot take on, and I'm still learning how to delegate effectively so that the team avoids burnout.
Why do you feel so strongly about this project and the issues it is addressing?
Months before A.S.S.A. was even imaged or the PBP was discussed, I watched a *mini-documentary by Bustle Magazine called "How do homeless women cope with their periods?". The documentary profiled many homeless women who have been living on the streets of New York for much of their lives. The intersection of oppression that these individuals face as women who are homeless was heartbreaking and stayed with me. As a sociology student and someone who was always socially minded, I've been starkly aware of the systems of oppression which exist around me, and I use my education as a means to learn how I can target those systems. When the idea for the PBP came along, I really jumped on it because I thought "this is great! This is a way that we can get students aware of the inequities right here in our city and actually do something about it!".
*You can find the link to the documentary here.
What skills are helping you to make The Pink Backpack Project dream a reality?
My communication skills, writing skills, my desire to help others, my resilience, and my ability to stay up until the wee hours of the night doing work!
So what's the plan? What's next for you and The Pink Backpack Project?
This is just the beginning of the PBP! As you know, "pink" in the project's title borrows from the colour of the 10th UN Sustainable Development Goal of "Reducing Inequity," and that's really what we're trying to do in our city. I want the PBP to be something that mobilizes students to tackle inequity. Right now that has to do with providing feminine hygiene products to marginalized women, and later we might expand to supporting the elderly, or marginalized youth. The most important thing is to increase our presence on campus so that students know who we are and what we're about; that way we can gain more support and have an impact on the community.
How are you managing to balance your other commitments (personal, professional, and academic) with The Pink Backpack Project?
It's not easy, but I try my best. I've been an active student leader since I started university and even in high school, and over the years I've found that it comes down to setting your priorities and knowing how much you can take one. Time management will only take you so far if you're stretching yourself thin, and that's something I really needed to accept this past semester. So really, it comes down to managing expectations, taking on what's realistic, and also leaving room for error. I try my best to maintain balance, but it's an ongoing process.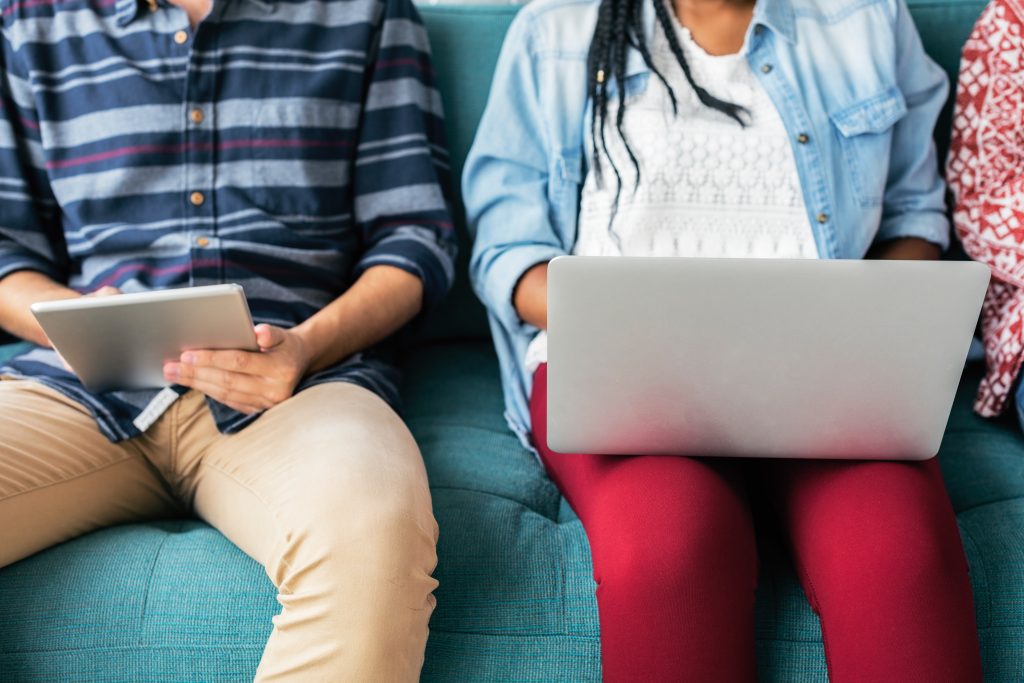 What advice would you give to a student who wants to reduce inequalities?
I'd say get involved in on your campus or in your community! Inequalities can be reduced in many ways, from volunteering at a homeless shelter to educating yourself on oppressions that others face. With that, I think reducing inequalities starts with understanding that inequalities exist, so it's vital for students who want to create change to begin by changing the way they see the world and themselves in it. Get curious about the world around you because that's key in recognizing the areas that need change.
Any books or articles you'd recommend other young people check out?
For online content, I love Thomas Frank's website: College Info Geek (https://collegeinfogeek.com ). In my last year of high school is when I discovered Frank's constructive advice for students from tips on procrastinating, to finding your path, and how to start your career. I signed up for his email updates, so once a week I get a master list of helpful info!
When it comes to books, I actually really like "How to Become a Straight-A-Student" by Cal Newport. I first read it before starting my first year of university, and it helped me to conceptualize how I'd tackle academia. It's still applicable to me today, and especially now that I've switched majors and have to study differently because it has really practical study + time management tips.
Another book I really enjoy is Boethius's "A Consolation of Philosophy." It's a philosophical text, and I appreciate it because it challenges me to consider my life and what I'm doing on a profoundly personal and intimate level. All my involvement and student leadership wouldn't be as valuable for me if I weren't striving toward being a better version of myself, and I find that reading philosophy and other works (like that of C.S. Lewis) are helpful in keeping me grounded and well-rounded.
What is the best piece of advice you've ever received?
"Keep moving forward."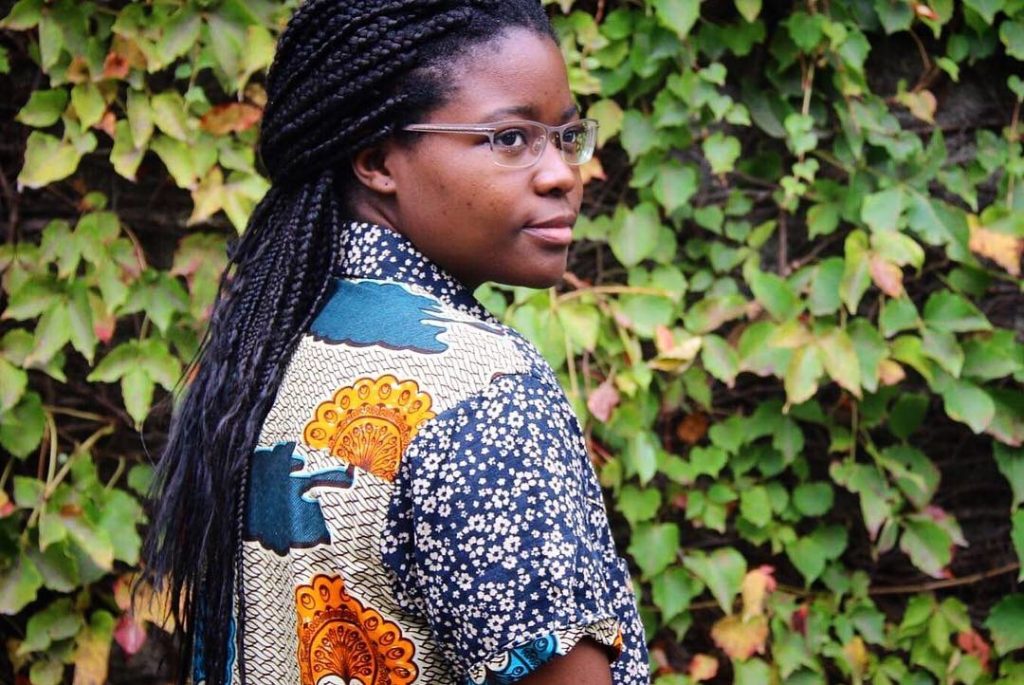 Who inspires you? Who are some of your role models?
I'm really inspired by people who are using their efforts to support others and who are also deeply aware of their own journey. A role model who fits these criteria is Larissa Crawford, a recent York University graduate. I came to know about Crawford via her Instagram account. She was documenting her exchange in Istanbul, and I followed her account because I liked her positive energy and love for life. In the years that have passed, I've seen her grow as a leader, become a mother, and advocate for those who wouldn't otherwise have a voice. Right now her projects include anti-racism and Indigenous justice, and raising awareness around chronic pain conditions, of which she suffers from. I find her work really compelling because she puts her whole self into it and displays a great deal of resilience.
Other role models include Gina Lückenkemper (university student and German Olympian in track and field), Patricia Bright (British Youtuber, entrepreneur, and businesswoman), Lupita Nyong'o (Academy Award-winning actress, director and activist), and Samira Bawumia (Second Lady of the Republic of Ghana and humanitarian)
What advice would you give to high school students transitioning to post-secondary? And post-secondary students transitioning to their career?
For high school students: be open to surprises, be open to new things, and most of all enjoy the journey! University is the perfect opportunity to take on new challenges and discover who you are and who you want to be. And if you change majors, trust me, it'll work out the way it needs to!
For post-secondary students: be bold, be courageous, and most importantly be yourself. The world needs you to be the best version of yourself if you're going to change it!
---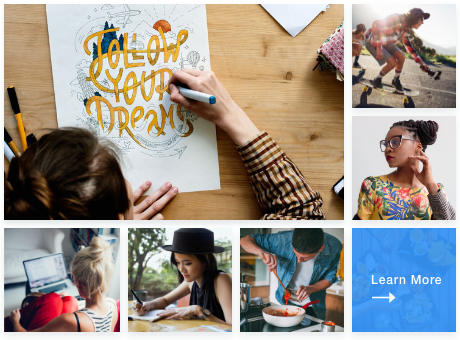 SLN Creators
Join SLN Creators to have your work featured.