Halloween is around the corner. It's a joyous time when people welcome being spooked and get to have a little bit of fun with their outfits before the inevitable reappearance of winter boots and parkas.
But before you get down to trick-or-treating and partying, you need to figure out what you're wearing. This can be a dilemma, especially since we're in the thick of midterms. If you're having trouble picking a costume, then this article is here to help. To help accommodate your busy life as a college/university student, we'll be focusing on the costumes that you can find on Amazon. Amazon offers a wide variety of Halloween costumes that range from spooky, to heroic, to hilarious! The user friendly interface and quick delivery options will hopefully save you a whole lot of time and stress.
Let's take a look at some of the top costumes you'll find on the site just in time for Halloween:
34. THE INCREDIBLES
After a 14 year wait, The Incredibles 2 took in a whopping $231.5 million its opening weekend. With a smash hit like that, you can expect to see the film's classic red jumpsuits everywhere on Halloween. These costumes work on multiple levels. Couples, friends and families can all take part in the fun! Check out these costumes for Mr. Incredible and Mrs. Incredible.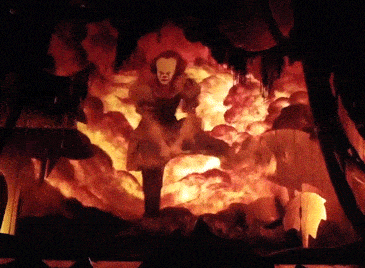 Have a friend who's terrified of clowns? Did they ever do anything to annoy you? Well, here's the perfect way to get back at them. And if you happen to be at a Halloween party, you know exactly what move to bust out when the beat drops.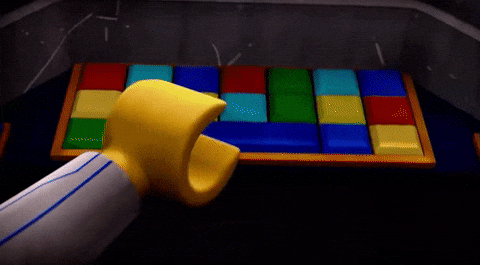 The building blocks of any good costume. Although, you might have a little bit of trouble holding your trick-or-treat bags and/or beverages. Just sayin'.
31. BLACK PANTHER
Black Panther took the world by storm when it was released earlier this year. It broke box office records and introduced audiences to a whole new team of superheroes. Whether you go all out with your costume or like to be a little more subtle, there's a Black Panther costume for you.
You can even make it an ensemble with these Shuri, Dora Milaje and Erik Killmonger costumes.
30. THE FIRST PURGE
This costume also gives you the excuse to show up to a party like this. It's a simple costume that requires little effort. All you'll need is a mask and maybe some fake blood, and before you know it, you're part of The Purge.
29. AVENGERS: INFINITY WAR
The ultimate #SquadGoals outfit ensemble, if you can pull it off. The Avengers: Infinity War was this year's cinematic behemoth. Not only did it take in 2 billion dollars, but it brought together characters from all across the Marvel Cinematic Universe. Crowd favourites like Iron Man, Captain America and Spider Man all got new suits for the film which means some fresh new superhero costumes.
Check out these costumes for Iron Spider, Iron Man, Doctor Strange and the ever so cruel, Avengers clean up crew.  (Yes, this is just a broom and dustpan.)
28. WONDER WOMAN
Not a Marvel fan? Well, now you can take up the mantle of DC's strongest hero. Take on Wonder Woman's classic look, or keep it contemporary.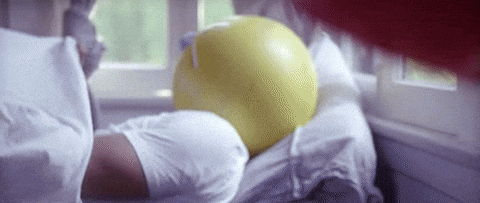 Still upset over not getting to go trick-or-treating as an adult? Then this costume is perfect for you.
WARNING: This costume is HOT.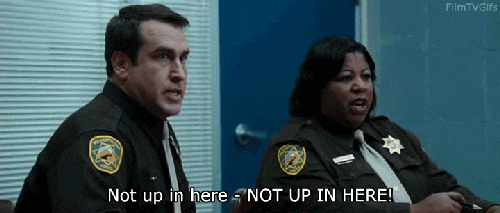 Want to give people a real fright on Halloween? Team up with a group of friends and show up to the party with some flashing lights.
24. BOB ROSS
Bob Ross has been the subject of a number of wholesome memes this year and even went so far as to make it into a Deadpool 2 advertisement. Now, you can take up the mantle of gentle paint instructor with costume. Who says costumes can't be art?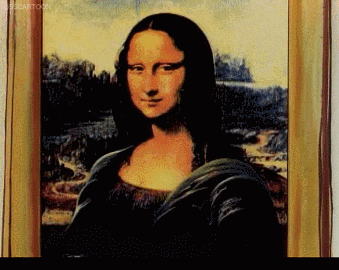 Bob Ross isn't your speed? Well, you can still be an amazing piece of art this Halloween. This Mona Lisa costume will make you the most famous painting at any party.
22. SPACE FORCE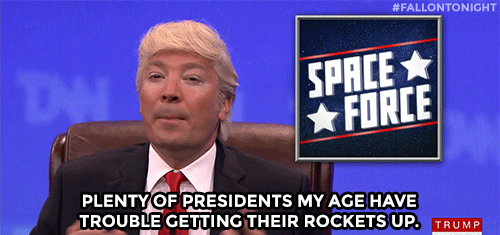 Join the US Space Force this Halloween and do your part to protect our planet from… aliens? This low effort costume is fun and only requires a t-shirt!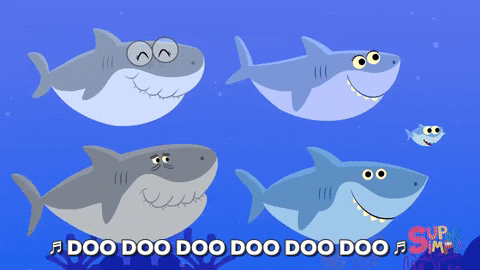 The popular shark-themed nursery song, "Baby Shark", resurfaced again this year. This time, it's found a new life as an internet meme. This shark costume is just as likely to get stuck in someone's head as the song.
Feel like you have the chops to pull off this classic breakfast combo look? Well, prepare to look both sweet and savoury with this PB&J couples costume! Want to add a third person to the party? There's always Nutella!
Take Mario and Luigi from the realm of 8-bit game into real life! Want to turn this couple's costume into a group costume? That's easy! Just add Toad or Yoshi!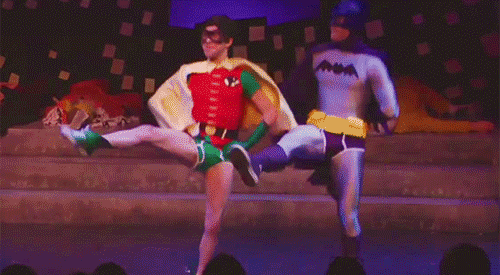 Are Mario and Luigi still not old school enough for you? Then it's time you and a friend suit up in these classic Batman and Robin costumes or these Batgirl and female Robin costumes.
There's cool, and then there's a hotdog eating a hotdog at a costume party cool. (Disclaimer: make sure that the Halloween party you go to is serving hotdogs.)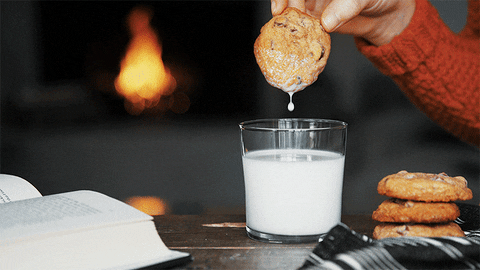 Not impressed enough by PB&J? Then it's probably time you and a friend take on the ultimate food combo with this Milk and Cookies costume! Name a better duo, I'll wait.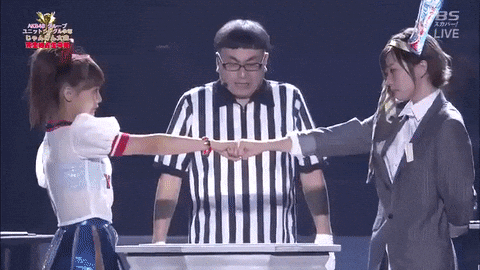 Take this trio to the streets. It's the perfect costume for a group of friends who are looking to team up this Halloween. Just be careful though, these three costumes have a history of fighting.
14. GETTING A PIGGYBACK FROM TRUMP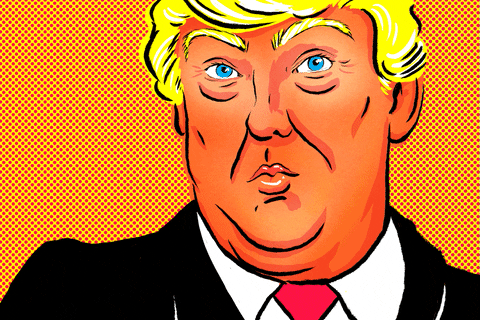 You can thank the popular internet meme account, FuckJerry, for this one. It just wouldn't be a post-2016 Halloween without a Trump costume, and this one takes the cake. This costume is sure to turn some heads.
13. FALCON HEAVY STAR MAN
Back in February, Space X launched their Falcon Heavy Rocket with a very special payload… Elon Musk's Tesla! The event made for one of the coolest viral videos of the year. It featured an astronaut dummy sitting in Musk's Tesla, as the David Bowie song "Starman" played in the background… all while floating in space.
Here's what you'll need to recreate this iconic image this Halloween: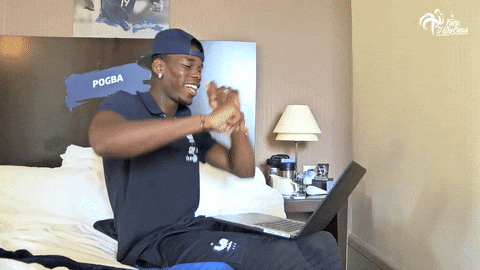 Still excited about Team France's World Cup victory? Now you have the chance to flaunt it again with this Team France uniform!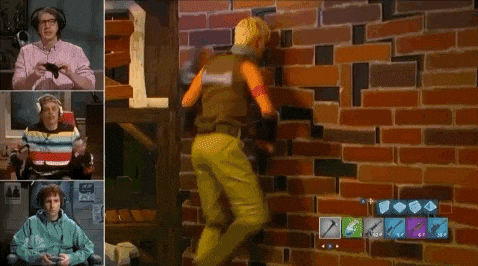 Videos of the popular video game Fortnite were all over the internet this year. From its dances to the appearance of Thanos, the game has taken its place amongst 2018's pop culture highlights. Now, you can put on one of the game's skins and take to the dance floor!
I'm not entirely sure what's going on here, but use that to your advantage! This inflatable costume is fun, quirky, and a great conversation starter.
Another reason for you and the whole crew to suit up. Can't go wrong with this tried-and-tested ensemble.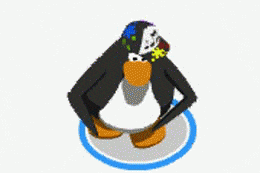 Perfect for when you go to the club. Trust me, the '90s kids will get it.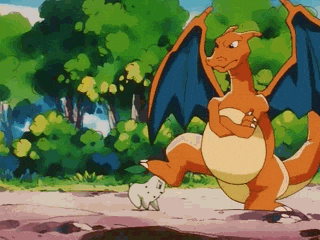 When you're in university and you still have your priorities straight. #TeamCharmander
6. WELL, SHIT.
Depending on how realistic the costume is, you may want to pick up a few of these too. But let's hope it doesn't come to that.
Model not included.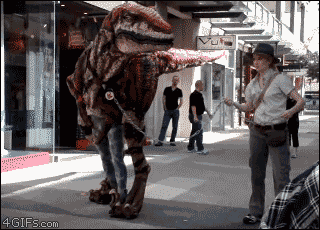 No matter what the Halloween occasion, this costume will have you looking fierce! … See what I did there? Because dinosaurs are fierce …. No? … okay … moving on.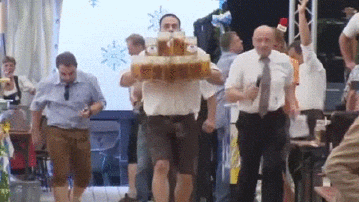 Finally, a costume that speaks to the soul. This one is for the person who's gonna walk around the party all night saying, "You are what you drink!"
…Because we all have that one friend.
1. FOR ALL THE DOG LOVERS OUT THERE…
It's one thing to dress up yourself. It's another thing to dress up with your friends, but it's a WHOLE OTHER LEVEL to dress up with your dog. These are for the most dedicated Halloween enthusiasts and their doggos. I salute your level of commitment to Halloween. You will automatically win the night with these dog costumes: Cowboy Doggo and UPS Doggo.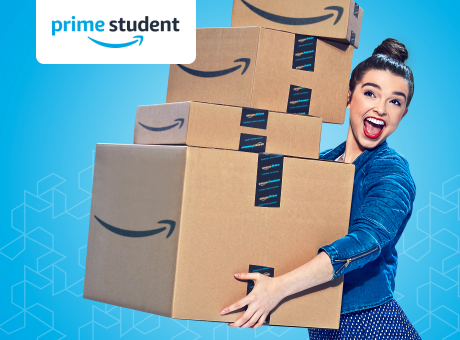 Giveaways
There's Being a Student, Then There's Being an Amazon Prime Student (It's Better)