SLN teamed up with 6 student chefs to put together 6 easy recipes for Friendsgiving, the holiday happening on Saturday, October 10th, dedicated to spending time with your friends. Share your awesome recipe or food with us on Instagram using the hashtag #MickeyFriendsStayTrue. Check out this recipe for Mike's delicious chimichurri steak sliders or scroll to the bottom to see the video of him putting it all together so you can make it for your friends this Friendsgiving!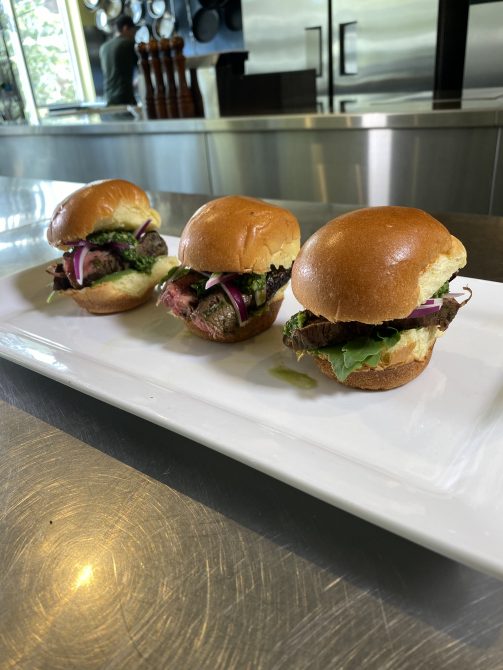 INGREDIENTS
1 bunch parsley
½ bunch cilantro
½ sweet onion
6 cloves garlic
1 tsp salt
1 tsp pepper
1 tbsp ground coriander
⅓ cup olive oil
¼ cup red wine vinegar
2 flank steaks
Slider buns
Arugula
Red onion
Mayo
INSTRUCTIONS
In a food processor, mix parsley, cilantro, onion, garlic, salt, pepper, ground coriander, olive oil, and red wine vinegar.
Next, pour the mix into a Ziploc bag with steaks, shake to evenly coat the steaks. Leave in the refrigerator at least 4 hours or overnight.
Then, grill the steaks until the desired temperature, let rest 10 minutes.
Finally, slice the steak into strips, and combine with buns and toppings to assemble sliders.
Watch it all put together.
REMINDER: Celebrate Friendsgiving responsibly. On October 10th, we invite you to safely join your friends – in small groups or remotely – for a delicious FRIENDSGIVING meal inspired by Mickey and Friends. We hope our chef's dishes have inspired you to make something delicious. #MickeyFriendsStayTrue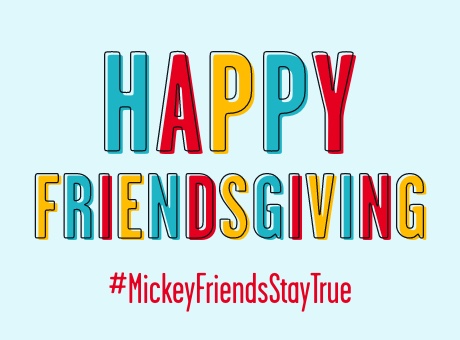 Friendsgiving
Share Your Favourite Dish With Us