Between classes, work, and your social life, eating quality home-made meals can be tough. There are, however, many inexpensive meals that you can make in no time that taste just as good as a meal out.
Being a student can be tough and getting in quality meals can be hard when you're on the go. That means we often end up skipping meals or constantly eating out. I hope to change that with three quick and cheap recipes that fill you up and take no time to prepare.
Check out these student-approved meals you can make for a healthy, delicious, and easy-on-your-wallet meal at home:
Overnight Oats [$1.50 Per Serving]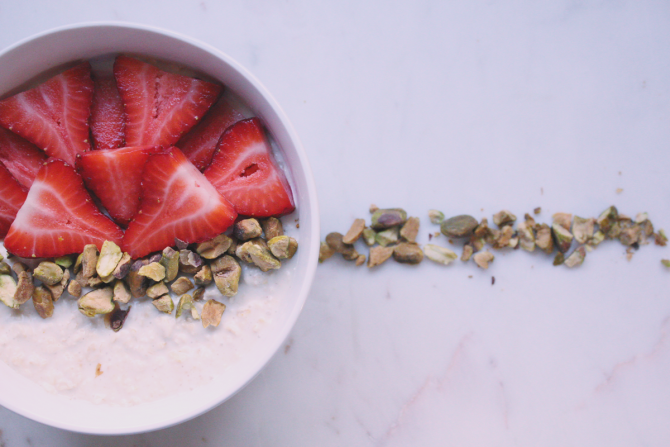 One of the few ways to start the day right is with a good, hearty breakfast. And oats are one of those meals that will keep you full and fuelled until lunch. Even better, they can be made the night before, so you can sleep in and still have the perfect meal ready to go in seconds.
What will you need? Just equal parts oats to liquid. You can really use any oats you find, but I've found that quick oats are the safest bet. I prefer using coconut milk, since it makes a nice, creamy bowl of oats. Water or milk (or any milk substitute) work just as well.
Prep Time: 5 minutes | Cook Time: Overnight | Serves: 1
Ingredients:
1 Cup of oats
1 Cup of milk (or milk substitute)
1 Tsp of honey (or honey substitute)
Additional Toppings:
These toppings can be whatever you want (or have in the fridge). Some tasty options include peanut butter and bananas, blueberries (frozen or fresh), or strawberries and pistachios.
Instructions:
Add milk and honey into a bowl and stir until combined.
Add oats and mix until all of the oats have been covered.
Leave in the fridge until morning.
(Optional) Throw it in the microwave for 10 seconds at a time, stirring in between, until hot.
Add toppings and eat!
Three Bean Rice Bowl [$2.50 Per Serving]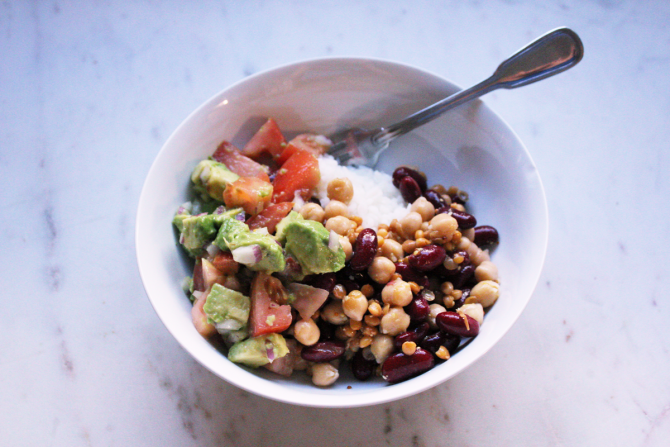 For lunch, we have one of my favourite recipes. This rice bowl is not only one of the easiest recipes you'll ever make, it's also one of the most filling. The best part is this is entirely vegan and super cheap. All you need is three kinds of your favourite beans (or legumes, in my case), rice, and some fresh vegetables.
You can assemble everything before the rice is even finished, so in a pinch, you can make this lunch and take it to go for you next class.
Prep Time: 5 minutes | Cook Time: 5 minutes | Serves: 2
Ingredients (Rice Bowl):
1 Can of black beans
1 Can of chickpeas
1 Can of lentils
1 Cup of (minute) rice
1 Cup of water
1 Tomato
Half of a red onion
1 Avocado
Ingredients (Vinaigrette):
3 Tbsp of olive oil
1 Tbsp of mustard
1 Tbsp of vinegar
Instructions:
Fill a pot with 1 cup of water and add a pinch of salt. Put it on the stove to come to a boil. Once the water comes to a boil add rice to the pot, turn off the heat, and cover.
While the water is heating up, drain the black beans, chickpeas, and lentils into a large strainer and rinse off any residue.
Chop 1 tomato, half a red onion, 1 avocado, and set aside.
Mix vinegar and mustard until it's a smooth texture. Stir vigorously while slowly adding the oil into the vinegar-mustard mixture. If the bowl is sliding around, a slightly damp towel can be placed in a ring around the bowl to secure it.
Toss the three bean salad and the vinaigrette together.
Top the rice with three bean salad, tomatoes and green onion.
Shrimp Tacos [$4.50 Per Serving]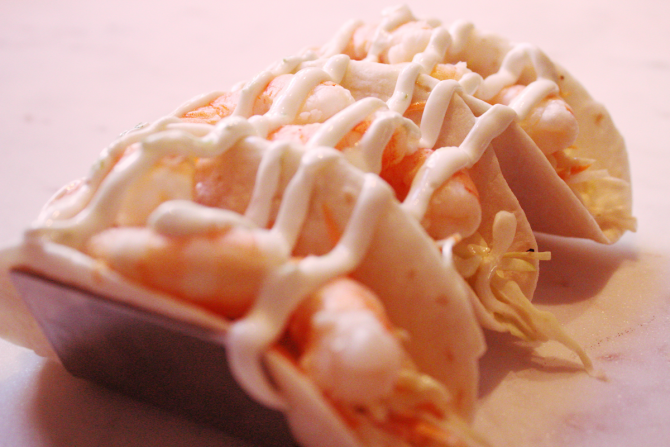 Finally, a great way to end a long day is with a delicious dinner. These tacos can be prepared the night before and assembled in seconds whenever you get hungry. Shrimp may be a more expensive protein, but the best thing about them is they're easy to work with. Getting pre-peeled and cooked shrimp can complete any meal with no extra work.
These tacos are light and fresh, with an amazingly crisp coleslaw to accompany them. All you need is a grater to make the coleslaw and then assemble your tacos! I suggest using a matchstick grater, which can be used in many recipes to save time. A cheese grater can also get the job done.
Prep Time: 15 minutes | Cook Time: 5 minutes | Serves: 2
Ingredients (Coleslaw):
¼ Medium sized cabbage (about 2 cups)
1 Carrot (just under 1 cup)
1 Apple, Granny Smith (just under 1 cup)
2 Tbsp Mayonnaise
1 ½ Tsp Honey
¾ Tsp Vinegar
Ingredients (Tacos):
1 Pack of mini tortillas (4" wide)
1 Pack of medium shrimp (41/50 Count)
1 Cup of sour cream
2 Limes
(Optional) Cilantro
Instructions:
Wash or peel the carrot. Remove the apple from the core by slicing the sides off, and cut off ¼ of the cabbage.
Using a matchstick grater (or cheese grater) grate all the carrot, apple, and cabbage into a large bowl. Set aside.
Mix together in a small bowl the mayonnaise, honey, and vinegar.
Once the dressing is well combined, pour over the coleslaw mix and stir until all of it is well covered. Set aside.
In another bowl add sour cream, zest both limes into the bowl, then juice the limes into the bowl as well. Mix well.
Take out 20 shrimp and remove the tails.
(Optional) Wrap the tortillas in tin foil and put in a 180ºC oven for 5 minutes.
Assemble tacos with coleslaw, shrimp and lime crema. You can also add fresh cilantro to brighten them up.
With recipes as quick and delicious as these, it almost takes more time to wait at a restaurant than to cook for yourself. Save that money, instead and feel good about what you're eating. Good luck cooking and enjoy.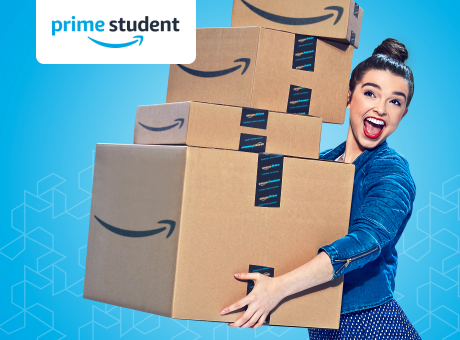 Giveaways
There's Being a Student, Then There's Being an Amazon Prime Student (It's Better)