Student Life Network recently sat down with another successful business executive as part of SLN's Executive Leadership Interview Series. Read on to learn what Nivera Wallani had to say to us about achieving success.
Legendary author and businessman Robert Kiyosaki once famously said, "confidence comes from discipline and training." The more time, energy, and attention you allocate towards a discipline, the better you get at it; the better you get at it, the more confidence you develop. And with enough confidence, you can begin to achieve mastery. Nivera Wallani is a business leader who exudes confidence. In fact, I'd go as far as saying she's one of the most self-actualized people I've ever met. She knows herself, she knows what she loves, and she loves what she does.
From high school all the way to her current role as President and General Manager for KFC Canada at Yum! Brands, Nivera Wallani has remained focused on improving herself, improving her community, and improving businesses. She is a highly accomplished executive with a proven track record driving sales growth for the KFC brand in Canada. Prior to joining Yum! Nivera served in various management positions at companies such as Schneider Electric and Loblaw Companies Limited. Nivera's story is a reminder that the road to success is lined with individual bricks of accomplishments with a fair share of failures to learn from.

---
Part 1: High School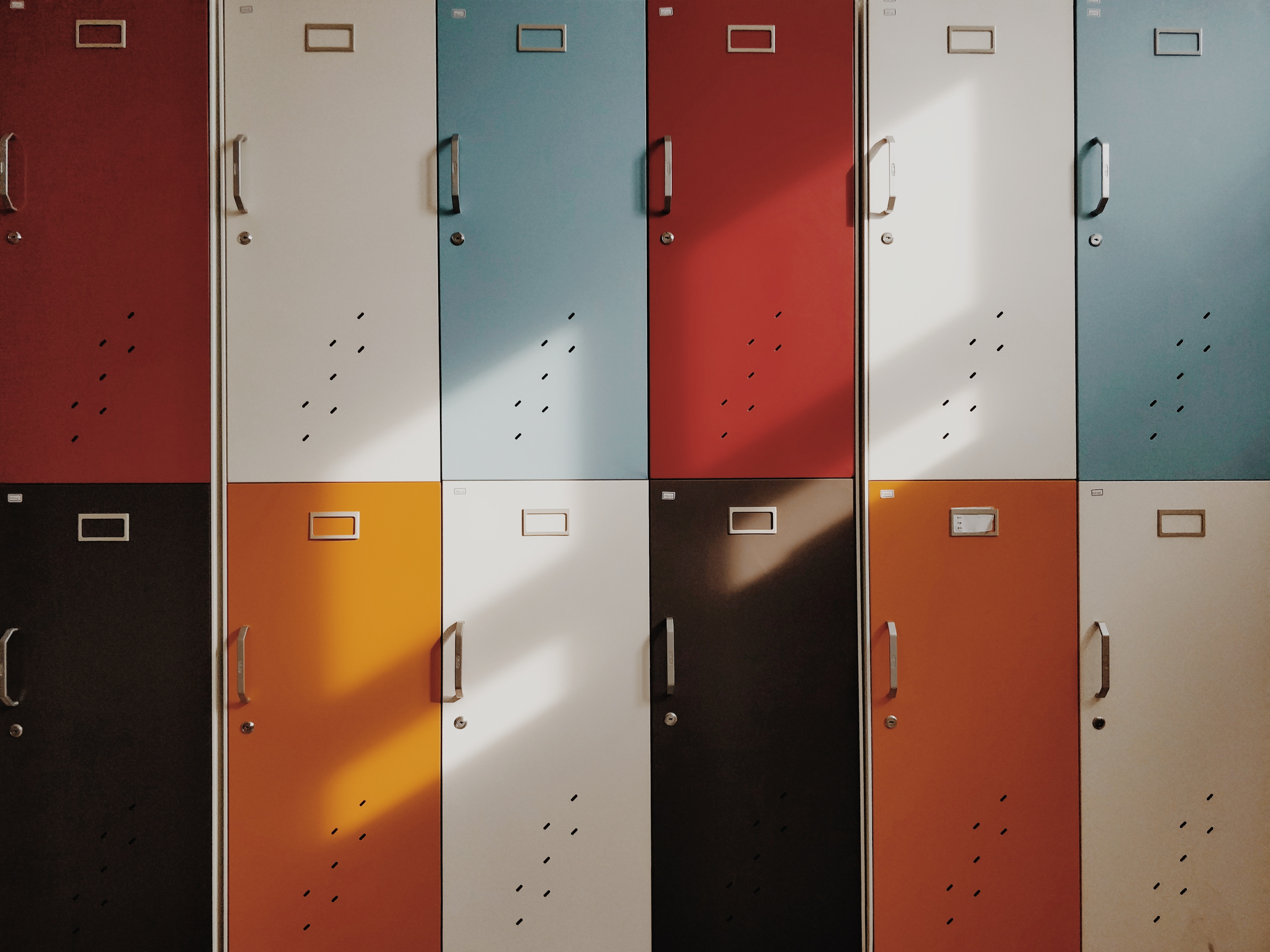 Nivera, let's take it all the way back. Who were you in high school?
I would say I was well-rounded and focused. I played sports and I was part of a few clubs— namely drama and debate, but I remained committed to my academics. There were no compromises there. This was instilled in me by my parents however I was also intrinsically motivated to pursue excellence on that front.
With that said, I imagine that you were feeling very confident about your post-secondary prospects by the time you reached your fourth year of high school? Or am I wrong?

Now that I think about it, I don't know if I was confident or insecure. But I definitely knew what I liked and what I wanted. Regarding education and then the workforce, I've always had a firm grasp on what I was interested in. I'm a numbers person with a finance background. And I've always been interested in things like economics, specifically how businesses work, why they work, and why they fail. So, from that perspective, I had a focus in terms of the areas that I was interested in.

What was the transition from high school to post-secondary like for you?
It was smooth. I went to Milliken Mills High School, where I received sufficient preparation for post-secondary. And within my internal community, we've got a few programs that are very focused on education and ensuring that, in your high school years, you get as much information as possible to make the right choices. I leveraged both of these resources. For example, within my internal community, we did a lot of university visits. So I got to know early on what the faculty was like, what the school was like, what the programs were like, and what the expectations were.

And you chose U of T, correct?

Right. I really took the time to leverage the resources I mentioned—not only from a school perspective but within my community—to make sure that I was making a good choice when I decided where to go.
Part 2: Post-Secondary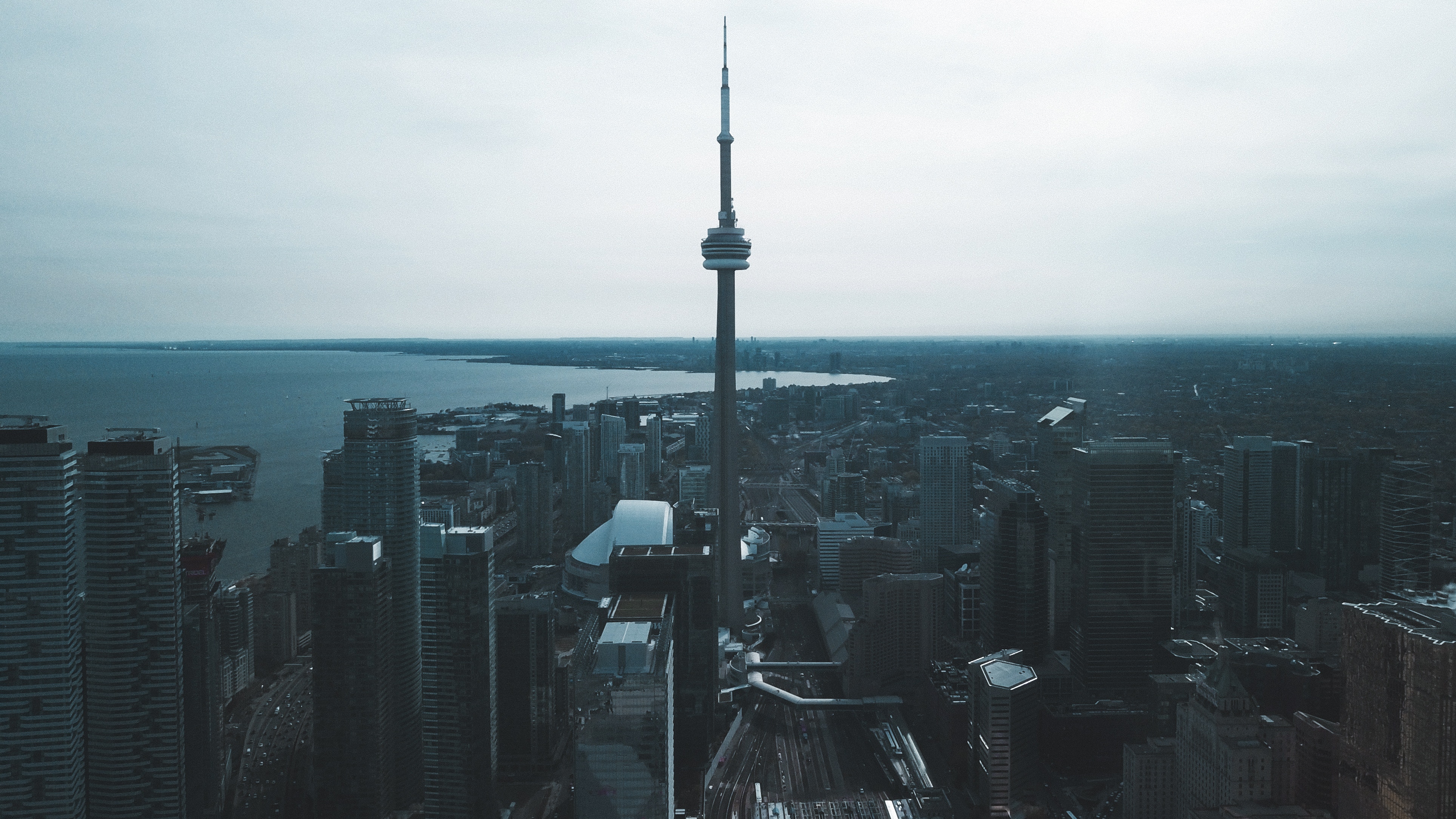 Precisely what was it about U of T that enticed you to study there?

A couple of things. For starters, I wanted to be close to home. In fact, living at home was highly compelling for me. I've got a very close-knit family—I'm very close to my parents and my brother. So from that perspective, U of T and York stood out for me. I was also in the market for a co-op program, which introduced Laurier into the mix. And overall I wanted to make sure that I was building a wide array of skills so that when got out into the workforce, I wasn't starting green. I needed corporate exposure.
I ultimately felt like the co-op program at U of T would give me most, if not all, of what I wanted. And there was probably a pretty firm decision in my mind that I was going to go through the Chartered Accountancy route. U of T, as it happened, had connections with many of the big firms. Particularly PricewaterhouseCoopers and KPMG, where they would hire for co-op programs and then, in most cases, many of those students who worked in co-op would get offered a full-time position. U of T's established relationships were pretty big for me.

No doubt. I'm a fellow U of T grad and can confirm for our readers how valuable those connections are. Now, you mentioned you're very close to your family. What role did they play in facilitating your transition into post-secondary?

So, just a little bit of background: my family immigrated to Canada from East Africa in the mid-1970s. And they came to a country with the hopes shared by many immigrants: of ensuring that your children had every opportunity that they could in this new environment. So, that was the support where I always felt like if I wanted to go after something—whether it be a certain level of career or whatever type of post-secondary education I wanted—that I had their support. Mentally, emotionally, less financially, but that was where the help was.
That makes me appreciate the role that my own parents made in helping me make that transition. Let's jump into life at U of T and talk about the undergrad student that you were. What sort of activities were you involved in outside of the classroom?
I have to be very honest. During post-secondary, my time was limited. The reason being, I was taking an above-average academic load at a breakneck pace. Because not only was I trying to do my undergraduate degree, I was trying to do the credits that I needed to get into what would eventually be the School of Accountancy at York University (so that I could follow my Chartered Accountancy designation). And when I was not studying, I was very involved in the co-op.
I can see why there was little to no time for much else.

Right, my time was definitely limited. But my decisions which resulted in this were intentional and focused. Such that when I did any type of work outside of school, it was still focused on academics. For example, I tutored and helped other students transition to post-secondary.
Your focus is inspirational, I must say.
Thank you! As I mentioned, my community is very focused on education. They gave me the opportunity to give back to a place and to people that I felt connected with. I was essentially experiencing what they were going to experience, just a couple of years ahead of them. And when I was going through post-secondary education, I wouldn't say that the world was changing at such a quick pace as it's changing now, but it was still pretty fast-paced. So, helping them work through that in what I was experiencing, I hope was beneficial for them, but for me, it was also satisfying to have the ability to give back.
Between the academics, your work commitments, giving back to the community—there had to have been some low, stressful moments.

Yes, there were.

Did you ever hit rock bottom?
I went through the normal ebbs and flows of stress, both mental stress and emotional. I think for people that are highly driven and ambitious and set high expectations for themselves, that pressure could be exponentially greater because you're always striving for something better or striving to achieve something more.

How did you cope?
For me, having the family foundation, living at home helped to alleviate some of that. I was privileged in that I had a family that was taking care of me. Just leaning on them was important. I also had a network of friends from high school, many of whom ended up at U of T. So those foundational relationships (which I managed to keep) were instrumental.

The transition to post-secondary isn't easy, by any means. There are more people than you've ever encountered. The pace of learning is so much quicker. The level of what you're learning is exponentially higher. And the level of competition—I mean, even if you're not a competitive person, just being in that environment can feel stressful. It's so important to have people to lean on.

I couldn't agree more. What was the moment you were the proudest of as an undergrad student?
I would say it was two things: 1) Graduating with an honours degree in Management and Economics, and 2) Leaving U of T with an offer in hand from a firm that I really respected and was excited to work for. I had the opportunity to work with PwC in a co-op position before joining, so I knew what their investment was concerning the growth of people. My future seemed really bright, and that was definitely a high point for me.

Part 3: Dream Job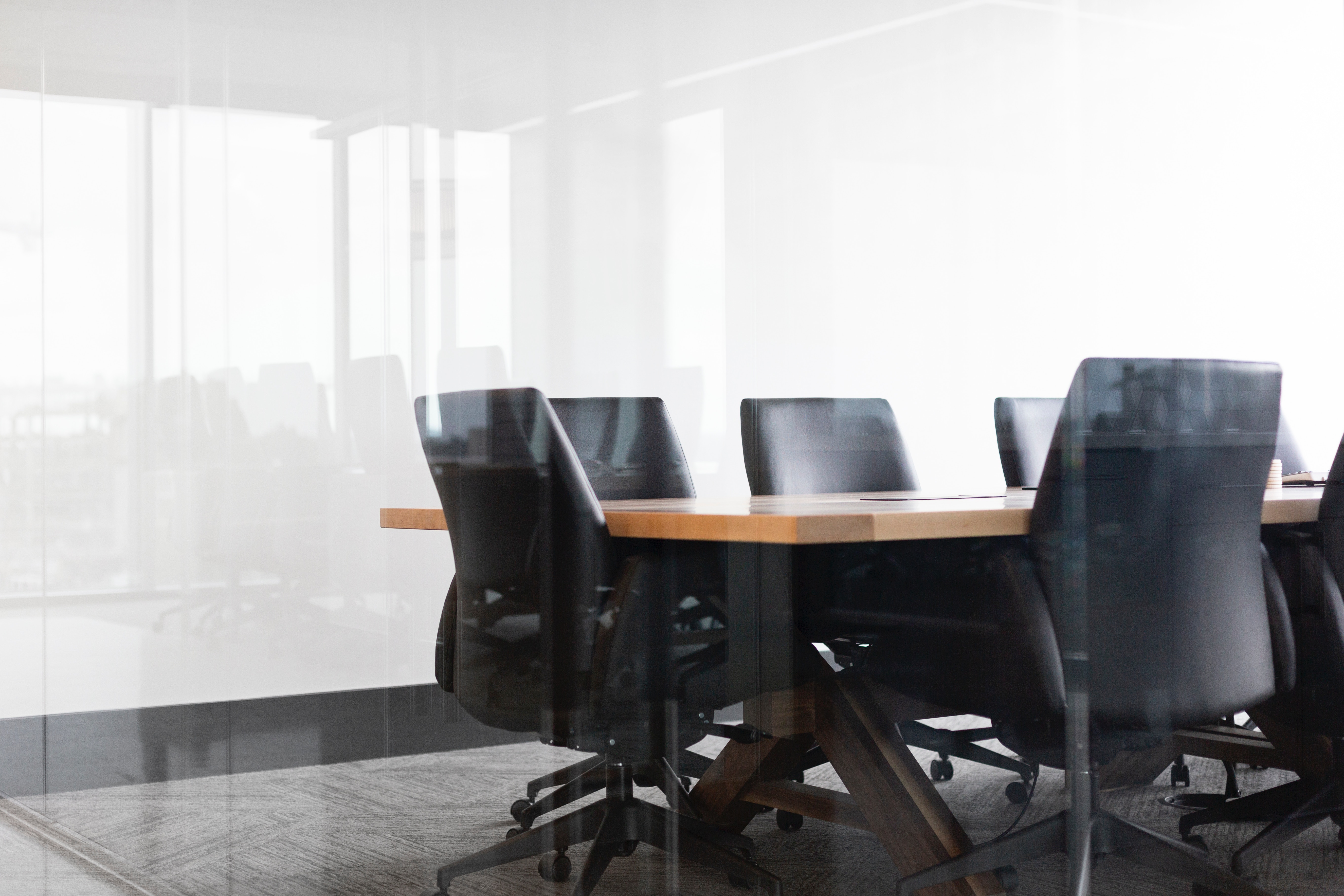 No doubt. And the momentum you've been able to sustain since then has catapulted you through an impressive career odyssey. What has been your North Star throughout this milestone-laden journey?

For me, family, community, and being authentic to your true self is essential. And so, regarding the organizations that I looked to join—and that I sought to invest in—ensuring that they respected those values was vital. And sometimes organizations don't necessarily share the values the exact same way, but that they regarded those values and knew the importance of them, that has been my North Star. As you progress in any career, as you try new things, you have different levels of opportunities and risks coming at you. If you don't have that core sense of who you are and what's important to you, it can become very easy to get shaky and lose your foundation. I think once you lose your foundation, it's hard to rebuild that.
This dovetails perfectly into my next question. What do you love most about your role as President and General Manager, KFC at Yum! Brands?

There are a few things. Let's start specifically with this role. Think about the brand for a moment. Being a born-and-raised Canadian, I do know myself what this brand stood for and what the perception of this specific brand was. I remember, maybe 15 or 20 years ago, the role that KFC played in people's lives and in people's communities. It was about cherished memories and special moments. It was about moments like Sunday picnics with a bucket of chicken.
I genuinely believe that KFC is an extraordinary brand that comes from a special place. It was created by a man who was very focused on generosity, on passion, on humility, on giving back and doing the best you can all the time. I genuinely have a connection to what this brand stands for, and I feel that there are many people in this building (Yum! Brands HQ) that share that same passion. Therefore having the ability to come into this company every day or work with our franchisees, or work with our partners/vendors to actually revitalize this brand in Canada, is what gets me going every day. Right here, in this building, with these people, we can make an impact.

The second thing that gets me going is having the pleasure of working with a really, really incredible team. The people in this building have huge levels of smarts, huge levels of heart, and huge levels of courage. Their passion in what they bring every day absolutely motivates me. The opportunity to learn from them and the chance to give them opportunities to grow and develop themselves and have an impact (not only their professional lives but their personal lives) is hugely satisfying for me. I consider myself pretty lucky to experience all of this, every single day.
That's so inspiring to hear, Nivera.

Thank you!
Now, you're balancing a very demanding career; you're involved with women's programs, multiple charitable initiatives, and raising a beautiful family. How do you make time to invest in your personal development? What kind of learning do you do?

I wish I could say that I have a regime that I follow. But for me, it becomes opportunistic just because of everything that I am juggling. I'm very interested in general about the future of not only the food service industry but the future of our economy and how it's being impacted by technology.

So, I do spend time—whether it's meeting some of the leaders here, or some of the teams that work at other companies—learning. I had the opportunity to spend four or five days last year in Silicon Valley on the actual Google campus as well as the Facebook campus. Both companies are focused on people, and how people operate these days—what their hopes, dreams, and desires are. And there's a lot that I learned there, which I've brought back to Yum! Brands.

So, opportunistically, when I have the chance to experience those types of organizations and people who work in those organizations, I try and take up those opportunities as much as possible.
I'm also very involved in my community, where I volunteer and give back. It's a different kind of learning. Not necessarily at the IQ level, but definitely at the EQ level. I get to be around people, practice empathy, hear diverse perspectives and experiences and place myself in other people's shoes. To me, that's a different way of learning. It's less around academics or reading books, but it's learning through people and learning through their experiences.
Opportunities like that help me to understand my business and my consumers better.
Part 4: The Future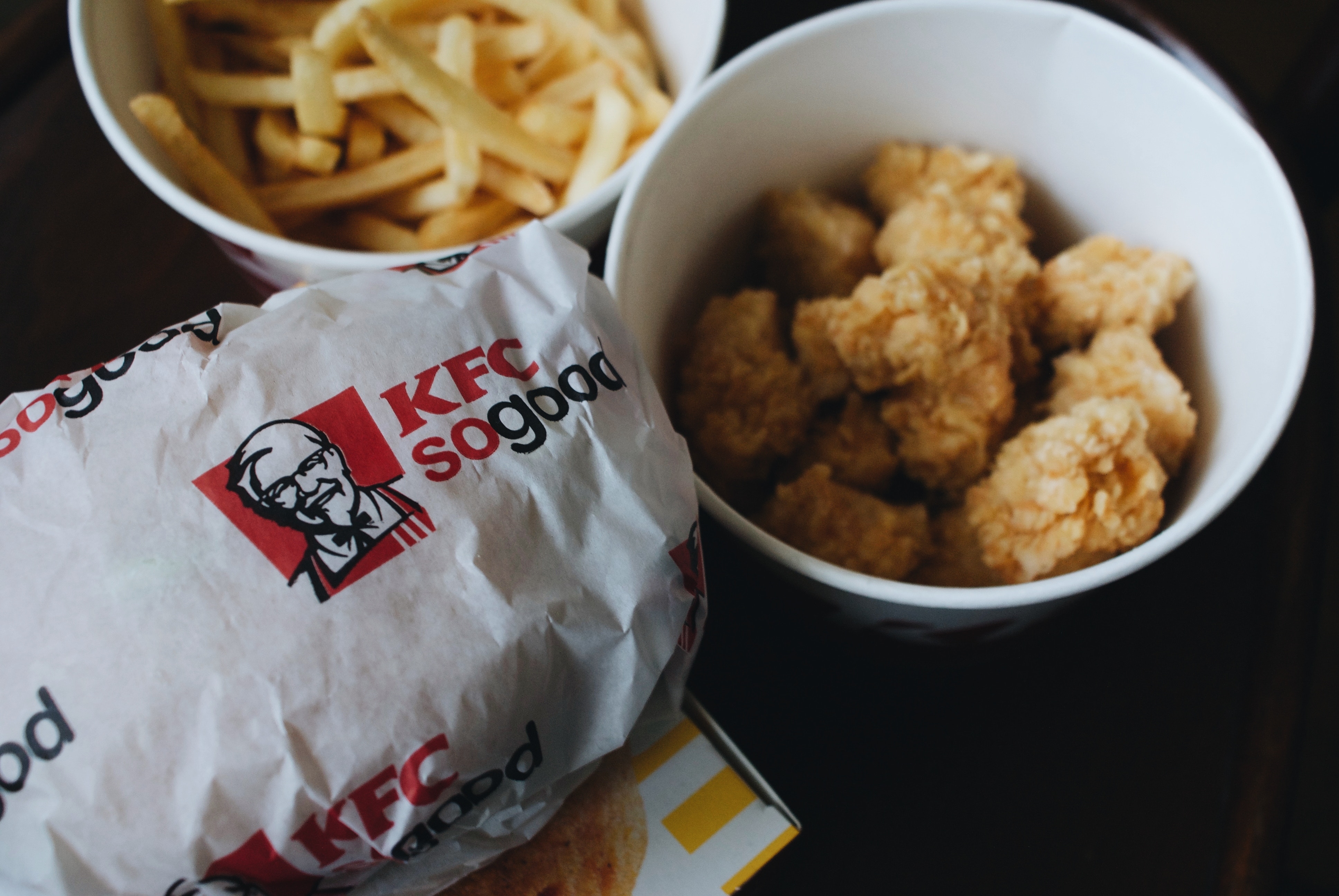 Nivera, most of Student Life Network's audience identify as women. And I have no doubt that you will inspire many who seek to emulate your career decisions. What advice do you have for these women entering the workforce?
I would say there are a few things. We're often given a lot of advice on what we should do and how we should do it, and my recommendation is to be open to that advice and take in the experiences that are important and make sense to you. But focus on what you love and what you're passionate about. To me, doing what you love and what you're passionate about not only makes you a better leader, but it also makes you a better person. So, that would be one.
I would say the second one is to put yourself outside of your comfort zone as often as you can. I like to ride snowmobiles, for instance. I'm not a huge adrenaline junkie, but sometimes when I try things that scare me, they push me out of my comfort zone. Whether it's physically, whether it's around networking and meeting new people and creating relationships, whether it's about pursuing something that interests you but makes you uncomfortable—pushing yourself out of your comfort zone really just helps to build self-confidence. And many people, especially young women, lack self-confidence.

What are some industry trends you keeping an eye on these days?
I think there's a couple. You know, I would say the food service industry is being disrupted at a very, very, exponential pace. A lot of people talk about digital and e-commerce, which is a trend that we're keeping our eye upon. That disruption is interesting because when you go back to the music industry and how long it took that industry to get disrupted, or you go back to the travel and leisure industry and how long that industry took to get disrupted, the pace that it's happening today is so much faster.
And often when we think about technology, we think about just overall as organizations, as an investment that maybe needs to spend 5, 10, 15 years (as it has in the past). And I think the way we should be looking at technology is through a different lens. We should be looking at it as continually evolving. It's not possible to invest in something that's going to be relevant for the next 15 years anymore.
Secondly, particularly in food service (and in general, retail), there's always been a notion around organizations—the idea that they need to do well (financially) to do good. We don't live in that type of world anymore. We've got to do well and good simultaneously.
Interesting.

We need to be much more responsible. We need to do good, and we need to do well. One doesn't come before the other. And one is not more important than the other. Both of them are equally important.

What advice would you give to a student who was interested in working at Yum! Brands? How could they impress you in the interview?
I'll take you back to my interview eight-and-a-half years ago.
At the time that the interview was happening, I was coming back from maternity leave with my daughter, and so I knew I wanted to work for an organization that not only I could commit to at the professional level, but I knew personally.
And during our interview, the GM at the time said a few things that stuck out to me. The first things he said was, "When we look to hire in this organization, we look to hire people who have attitude over aptitude, and a fire in their belly."

And effectively what that means is, there are many technical skills within an organization that are unique, even if you go through a post-secondary process, that need to be learned and that can be taught. But the piece around having passion, around having a growth mindset versus a fixed mindset, around having a desire to make an impact and to make a difference, and having a positive attitude. That is attitude. And when that is present, that fire in the belly, you can see it right away.

It's very organic, and it's almost radiant.

You can't miss it.
Nope! Now, everyone that gets hired at the KFC brand, I have the opportunity to meet before they are hired.

At every level?

At every level, yes.  And there are a few reasons why. One is, obviously, ensuring that we're hiring the people that have the right cultural fit for the organization. We want people that can stretch beyond what they're coming in with. But also have the skills and the background that we're looking for.

This gives people who are interviewing for us some real insight into what the organization is about. Candidates are interviewing us, just as much as we're interviewing them. So, giving them the opportunity to meet three, four, five people in the organization—to meet who is leading the organization, understand their mindset and the type of leader they are—I think is really important. And so our interview process is maybe more robust than most. But that's the reason why I think it's a win-win both ways.

One last question for you, Nivera. You've given our community such great advice. What's the best piece of advice that you've ever received?
I think it's going to go back to probably one of the initial questions that you asked me, and I make sure that I stick to this. Do what you love, and love what you do.

And that right there needs to be the title of this interview: "do what you love, and love what you do."
That brings out the best in me. More than anything, I am so appreciative of the role I have. But I really love more the opportunity that I have here to make an impact, whether it's on the brand or the people here.
And no matter what role you're in, what industry you're in, what organization you're in…if you love what you're doing, it won't feel like work. Make your career about having an impact on something as well as yourself.

Wow. Thank you so much for all of this sage advice, Nivera. Your insights have been absolutely great.
You're very welcome.

---
The Executive Leadership Interview Series by Student Life Network features insights from Canada's most accomplished business leaders. On behalf of millions of students across the country, we're conducting exclusive informational interviews with titans of industry. Learning how these leaders made the successful transition from high school through post-secondary all the way to their dream job, we're capturing their wisdom and knowledge and sharing it with you.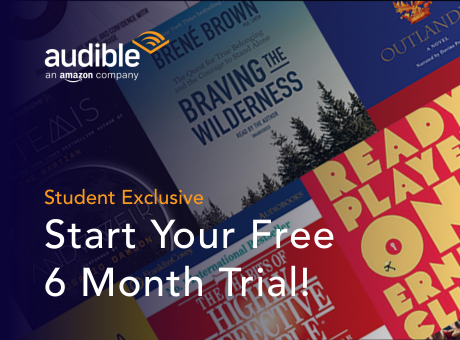 Giveaways
Turn Your Downtime Into Uptime.