Bo Burnham's latest project is a 'little' movie he directed called Eighth Grade. It's not unlike his snarky, satirical, brutally honest comedy specials, but Eighth Grade is Burnham sans the confetti and laser lights. Stripped down to whatever cartoon underwear he used to wear as a thirteen-year-old, Burnham wrote and directed this film from a painfully vulnerable place—and it's everything we need right now.
What's all the fuss about?
The film follows Kayla Day, played by Elsie Fisher, through her last week of eighth grade from an uncomfortably intimate closeness. Every cringeworthy conversation, moment of heartache, and victory that Kayla has will feel like your own. Burnham's portrayal of the teenage universe is so seamless that you'll need to touch your face and make sure your acne really did clear up. It's the attention to the mundanity of everyday life that packs Eighth Grade full of nostalgia, and more importantly, an honesty that's rarely translated through the lens of a camera.
From the film's portrayal of anxiety disorders, to casting actual kids to play kids, the film is raw, mesmerizing, and important for all ages—yes for university and college students too. You're never too cool to go back to eighth grade, and you'll actually learn a thing or two from Kayla. Not convinced that you should spent the $13? Maybe this will help:
1. You're always coming of age
Think back. You're growing into your new body. You go through an entire deodorant stick a week. When that cute guy or girl walks by you can't manage to spit out a single word from any language. Maybe your coming of age in university/college isn't as horrendous as your DIY galaxy shoes from middle school, but you're still changing at an overwhelming rate. You probably have a better idea of who you are now versus when you were in middle school or high school, still, time and again you'll want to change yourself in your post-secondary path. Kayla's desire to keep reinventing herself in the film couldn't be more reflective of the personal growth you'll encounter yourself in university/college. You'll empathize with her finger guns and bathroom dress rehearsals for life—trust me.
2. Rock bottom is funny to look back at
When you aren't a brace-face anymore, watching a movie about a bunch of kids trying to put in their elastics after lunch without snapping them in their face is hilarious. Eighth Grade will make you laugh straight from your gut because yes, you really did sound like that. Thankfully, you're probably the only person who actually remembers all of your own embarrassing day-to-day mishaps.
3. It nails the portrayal of mental illness
If you've ever suffered from a mental illness, or are experiencing one right now, you will see yourself in Kayla. From her interactions with her classmates to the subtleties of her body language, it's so clear that Burnham took the time and thought to earnestly illustrate anxiety on screen. Your breath will shorten with Kayla's. But when she exhales, so will you, and it's a feeling of relief.
4. It shows the downfalls of social media without being technophobic
Have you ever been nervous to post a Snap-story but still felt strangely obligated to do it? How many times do you rewrite your Instagram captions? Straight up anxiety related to social media is a real thing we willingly put ourselves through. Burnham has spoken about how his inspiration for the film came from young teenagers saying they strongly related to his content about performance anxiety—even though none of them were stage performers like him. Burnham then made the striking comparison between performing live and social media being a kind of performance and a means to establish "existence" in the adolescent universe.
Eighth Grade will poke you on the shoulder to pay attention to how obsessed our culture is with displaying content for others as a means to "create" a version of ourselves. Kayla's YouTube self doesn't fully reflect who she is at times. However her willingness to keep it real with her follower(s) is a fresh look at how the internet doesn't have to be the enemy.
5. 1+1=2
Is the sky blue? Grass green? Is seeing this movie worth it? You get the picture. Beyond being "that quirky indie movie" all the artsy kids are seeing, this movie has something for everyone. Being one of those artsy kids myself, I am a little biased. I could ramble on for hours about how brilliant I think the creative process for this movie was. But what's worth fangirling about more is how the main character will make you feel at home in her skin—despite the fact that she's uncomfortable with herself.  She'll restore your hopes and dreams, yet make you feel okay for failing a bunch along the way. She'll remind you that everyone is a work in progress all the time but you should probably still get your life together at some point.
Eighth Grade is currently playing in select theatres. (Go see it.)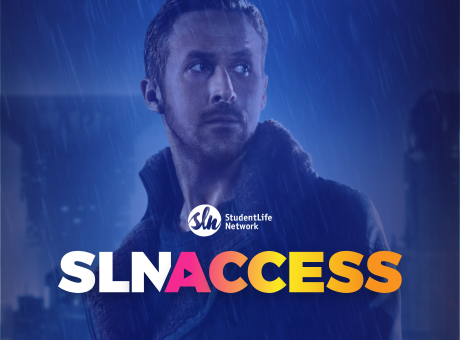 Giveaways
Exclusive Free Ticket Giveaways