Which professors will you have?
Professors are responsible for teaching essential lessons for our future careers, solving problems for students, and guiding us on our educational journey. Each professor has their own specific teaching method, which can of often either work perfectly for their students or quickly become their worst nightmare. To help prepare for these varying personality types, let's browse through some famous fictional teachers you may or may not meet along your post-secondary journey.
1. The "Ted Mosby"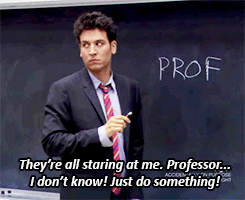 This professor is great. They are informative and passionate about their subject. Even though they can be serious and have flare-ups of condescending lectures, their heart is in the right place. They want to pass on their knowledge to others and hopefully spark an interest or love for that topic. They're usually smiling and enjoying what they do. They want to be there teaching you.
2. The "Ross Geller"
This professor is similar to the "Ted Mosby" but with an added level of awkwardness that can occasionally make everyone uncomfortable. Throughout their lectures, there will be jokes no one laughs at and moments of uncertainty. They know their stuff, just brace yourself for awkward pauses so thick, you could slice the air with a knife.
3. The "Dewey Finn"
The super-fun, best friend professor. They're optimistic about learning and can make absolutely any class fun. They make sure you have a few laughs during the class and may even incorporate GIFs or surprises into powerpoints that they'll "forget about" until they're revealed. They find enjoyment in poking fun at themselves along with others.
4. The "Ms. Norbury"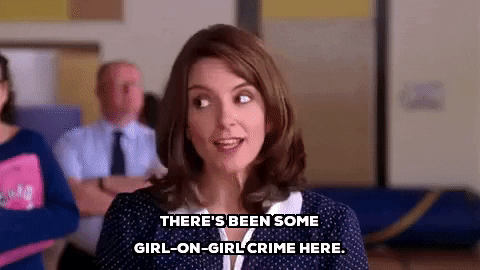 The brilliant and sarcastic one. This professor enjoys being among students and teaching, even if they are not necessarily passionate about the subject matter. They are knowledgeable in many areas and are always witty and patient. They will hold your hand and help you find your way until you can stand on your own (but they might crack a joke about it while they do).
5. The "Dumbledore"
The all-knowing, eyes-in-the-back-of-their-head professor. Even though this professor seems to know everything that's going on in the classroom (along with their students' lives), they won't get you in trouble. Instead, they will help you grow and mature. You learn more than mere textbook lessons from this professor, you're taught important life lessons that you're likely to carry on with you.
6. The "Mr. Feeny"
A hardass type with a soft spot for a few students in the class. You may or may not be one of these students, but not to worry, even if you aren't, this professor does not want you to fail. They may be strict and harsh but it's only because they want you to reach your highest potential. Sprinkled in there, they also have their moments of fun.
7. The "Professor McGonagall"
This professor is always intense and structured. You may be scared of entering their class because you don't want to be called on and have your ass handed to you for being late or not answering a question properly. In reality, this professor cares a lot about their students and is only hard on you to ensure you study, pass, and most importantly, learn something. Talk to them outside the classroom and you'll see.
8. The dreaded "Economics Teacher" from Ferris Bueller's Day Off
Bueller? Bueller? Clearly this professor does not want to be teaching, so they make every lesson feel like they are pulling teeth. They are the WORST. Good luck if you're stuck with one of these profs (maybe think about switching classes before it's too late).
9. The "Miss Frizzle"
"Take chances! Make mistakes! Get messy!" Life is not perfect and this professor will remind you of that. You may have to fail in order to learn something new and those failures become the basis of future successes. This teacher is all about living life to the fullest and leaving fear behind. By far, this is the most fun professor you'll have, even if they can be, at times, a little too blunt or eccentric. Each class is a new adventure with this one!
The new school year is almost here, I wonder which professors I'll see this semester.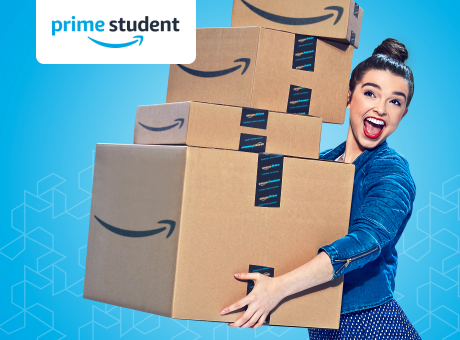 Giveaways
There's Being a Student, Then There's Being an Amazon Prime Student (It's Better)