Whether you're celebrating Canada Day or your birthday, there's a few things that you can do take your party from good to great. Thankfully, none of them involve dipping into your student loans. Here's a comprehensive guide on how to plan your party without breaking the bank.
1. Have A Clear Vision
Having a clear vision of what the event will look like is key to planning any good party. Is this beers and BBQ in your local park, a themed house party, or something more formal in a venue? Once you have your goal, the rest of the logistics will begin to fall into place.
For example, if its a formal event, then the first thing you will need to do is source a venue at a reasonable price. If you are doing this for a group (be it your student association, your sports team, or just a group of pals), one of the best value options would be approaching your college/university itself to see if you can use any of their venues. Think about it: during holidays is when institution buildings are least used, so you might even get one for free. Other good options are community halls and function rooms in your restaurants/local bars. The obvious danger with all these venues is that they can be pretty soulless, which brings me nicely onto my next point…
2. Plan The Theme/ Decorations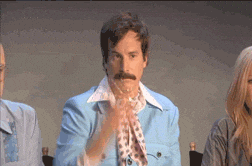 Is your party going to be themed? And if so, is it just the decorations that are themed? Or are we busting out the fancy dresses? These are all things to consider in advance. Though a theme may not be everyone's cup of tea, it does make the job of decorating your space much easier.
There are loads of sites online where you can find instructions on how to make fabulous decorations out of budget materials like newspapers, tissue paper, and string, to name but a few. However, if you lack the time or the creative spirit for this, then just make sure you get one thing right— the lighting. Nothing kills atmosphere more than bright lighting, especially if you are standing in a building you usually study in. If you invest in nothing else, get some fairy lights and a few bags of tea lights—sticking loads of these in jam jars and turning out the lights can cover a multitude of sins!
If you are going down the house party route, you can rent disco balls, smoke machines, and party lights, cheaply from local people (without a deposit) on peer-to-peer rental sites. It's small touches like these that can really make your party memorable!
3. Plan The Music
Whether it's a party in the park or formal drinks, one thing to note is that live music always makes a buzzy atmosphere for the start of the evening. Clearly, hiring a band would be an unnecessary expense for a budget party, but colleges/universities are teaming with budding musicians. So why not see if you have any friends (or friends of friends) who would be willing to play for an hour? In return you can hook them up with free drink, food, and most importantly exposure!
When the party gets in full swing, however, you will be looking to get some serious speakers to make it lit—be it indoors or outdoors. Instead of splashing the cash on a new sound system as a one-off or even more extravagant—booking a DJ—ask around and see if you can source any off some mates, music societies, or even rent them for the night.
4. Plan The Food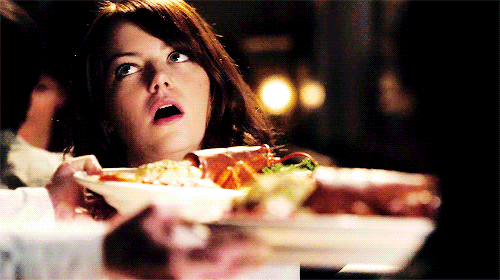 It's up to you whether you want to feed people at your event or not. If it's not necessary, avoid it and you will save yourself a lot of money. However, if you're a generous soul and would like to provide some grub, there are various ways to avoid bearing the full cost of catering. The good news is that us students are rarely a fussy lot and are usually willing to pitch in where necessary.
Number 1: Pot Luck Dinner
A dinner party with minimal effort because you invite everyone to bring one dish with them—savoury or sweet. This way the food expense is shared between everyone and you will likely end up with an excessive amount of food.
Number 2: Stock Up On Carbs
Forget the health blogs. Carbs are both cheap and beloved by drunk people, so this is really a win for a budget party. If you're providing hot food, make a big vat of pasta and garlic bread and you will soon fill the masses.
Number 3: Nibbles
If you're just having drinks, then providing nibbles will be seen as an added bonus. These don't have to be snazzy creations. Lots of chips will usually hit the spot!
5. Record The Party
Take this a step further and create your own photo booth. It's easy to do and actually surprisingly budget-friendly. All you need to do is source some silly props (comedy moustaches, giant toy lobsters, silly hats etc.) which you can often pick up from your local thrift store for very little and a camera on a stand.
Just make sure you tie it all together by signing it correctly so everyone knows where and what it is—then leave them to it. You are bound to have an excellent album to go through the next day!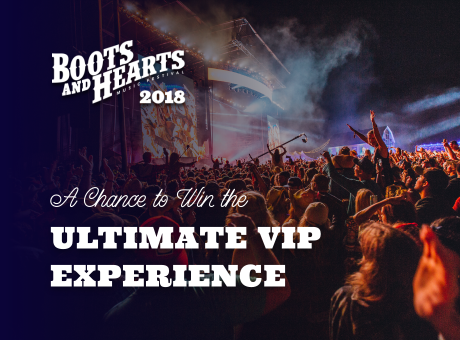 Giveaways
The fun and excitement of Boots & Hearts Music Festival 2018 awaits!