A few days ago, I freaked out. With Father's Day around the corner, I had no idea what to do for my old man.
As students, we typically have very little money to spend. We're dealing with tuition fees, textbooks, rental costs, and so much more. Not to mention, a growing mountain of student debt! Suddenly…Father's Day! Now don't get me wrong – I love my dad. And I want to show him that. However, as a student, trying not to go completely broke is always my number one priority.
Although every day should be Father's Day, we feel pressured by society into spending one day to show a whole lot of love to our dads (or father figures) and make them feel great. This typically means buying something special (which us usually expensive). Although you could go with the classics, how many ties and golf balls does your dad really need?
How can you show your dad that you love him without breaking the bank?
For starters, you don't actually have to get him an expensive gift. It's really  the thoughtfulness of your gift that matters.
Here are 10 awesome budget-friendly ideas that you could do for him:
1. Plan A Picnic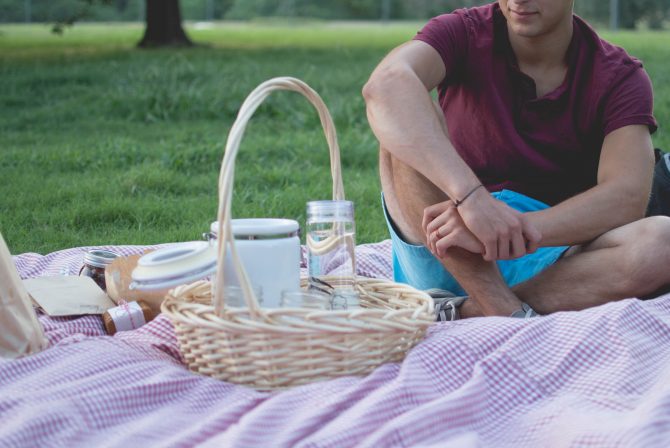 Why spend money on lunch when you can plan a picnic and eat outside instead? Pack your dad's favourite things and find a nice spot to eat, whether it's at a park, on the beach, or even in your own backyard. The thought of you taking the time to plan this moment will really impress your dad. Enjoy your lovely, budget-friendly afternoon spent with each other.
2. Write A Thank You Letter/Poem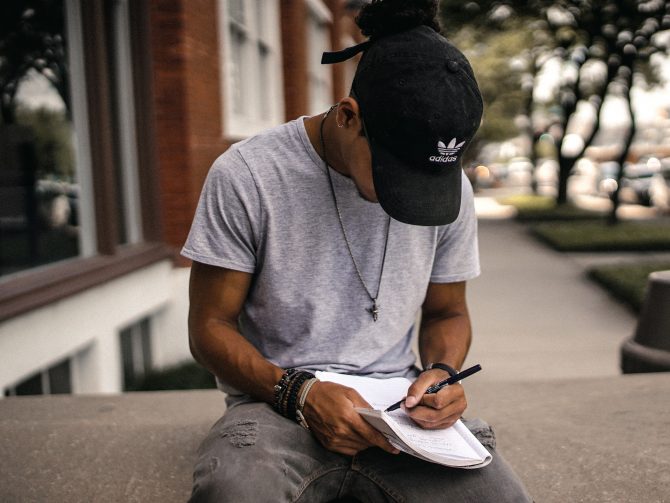 This is a great gift to give to your dad on Father's Day, and it's completely FREE! Your dad has done a lot for you. Why not write a letter or poem telling him how appreciative you are? Make it creative and personal. It might seem cheesy, but it's something he'll cherish forever.
PS. Make sure to add your letter to our featured campaign, Thank You Mom & Dad, for a chance to win $20,000.
3. Mow The Lawn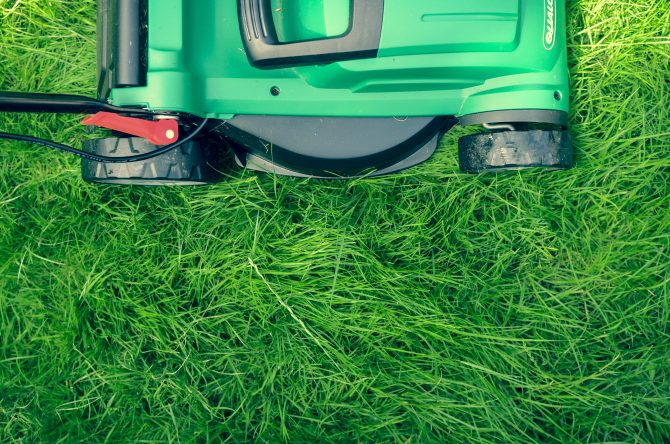 Mowing the lawn is something that your dad probably does all the time. And if your dad is anything like mine, the older he gets, the harder it is for him to mow both the front yard and back yard. Give your old man a break and give him the best mowing he's ever seen! Again, it's the thoughtfulness that counts. And guess what… it's FREE!
4. Go To A Baseball Game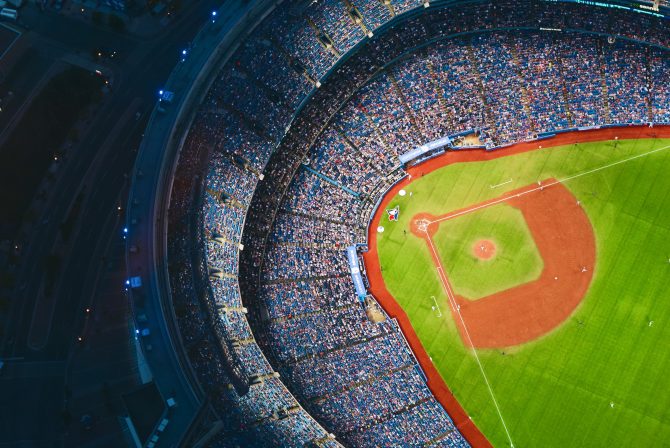 Baseball is the sport of the summer. Luckily baseball tickets can be pretty cheap if you don't care about sitting right up front. It is a great way to spend the day with your dad without splurging too much money. Head over to StubHub and find some cheap seats. Then grab some popcorn, hotdogs, cold drinks, and enjoy the game!
5. Make A BBQ Bag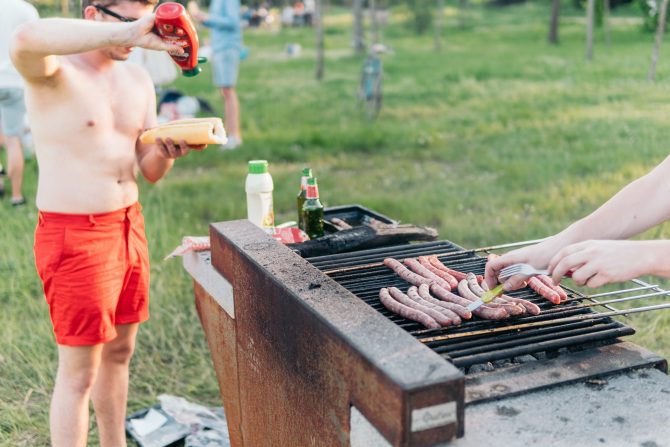 When it comes to barbecuing, your dad is usually the one in charge. Why not spice up Father's Day by making your dad a homemade BBQ bag filled with some of his favourite seasonings or sauces to marinate the meat? Head over to Bed Bath & Beyond, find a basket or even a shower caddy and creatively decorate it for your dad. Add the spices inside and present it to him as a gift. It's something that's cost-effective and personal.
6. Wash His Car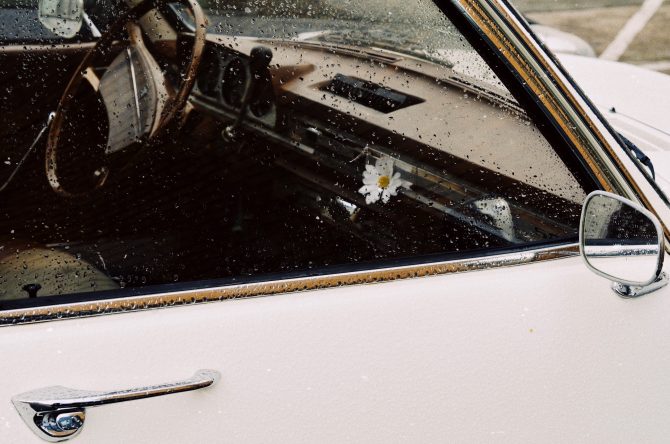 This is such an easy way to show your dad your appreciation without spending any money! Save you dad an over-priced trip to the car wash. By doing it yourself, you save your dad both money and time. Show him you care by taking time out of your day to do something nice for him.
7. Make Him A Song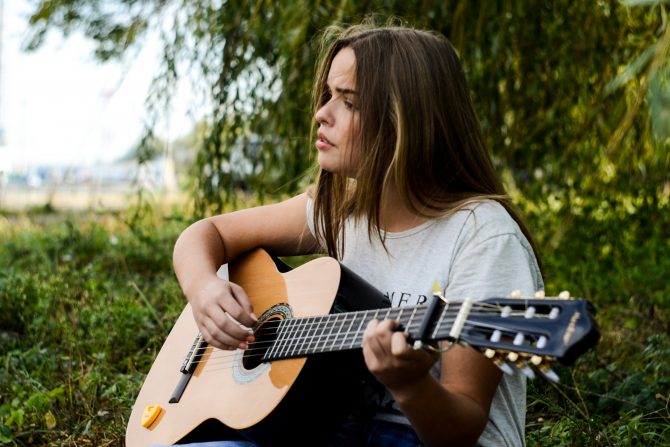 This is similar to writing him a poem or thank you card. But better! If you're musically inclined, create an original composition for your old man. Then play it for him live on Father's Day, or make a recording and give it to him to listen whenever. No matter what, his heart will melt and you will make his day.
8. Make Him Breakfast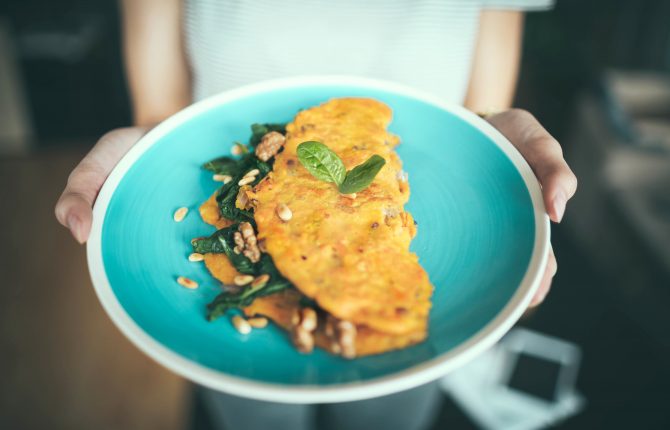 You might not be a great cook, but it doesn't take a rocket scientist to make some bacon, toast, and eggs. This is something meaningful to do and yummy (hopefully)! It will also cost very little to pull together breakfast. Heck, you might even have all the ingredients in your fridge already! And don't forget to make him a cup of coffee too!
9. Go For A Hike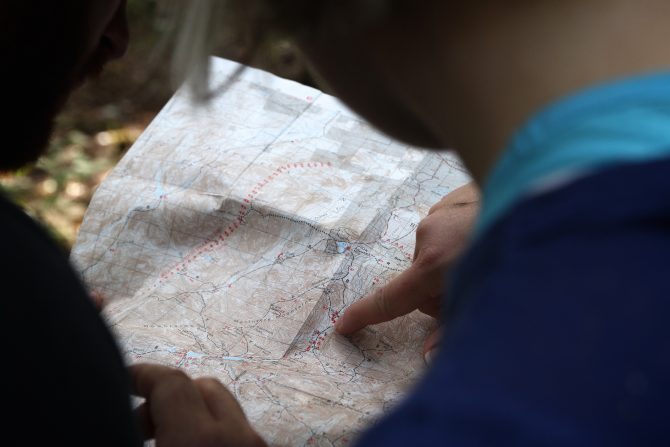 Plan a hike with your dad on Father's Day. It's a great way to spend quality time with your him and won't cost you any money! Find a cool park or hiking trail and plan an outing to explore the great outdoors. It's super simple, and something that you could technically do any day. But doing it on Father's Day will show your dad your appreciation and that you value time spent with him. Enjoy some good laughs and personal chats along the way. And if you're feeling extra adventurous and want turn your hiking trip into a camping trip, I'd recommend popping into a MEC and taking advantage of their Father's Day sale.
10. Go For A Bike Ride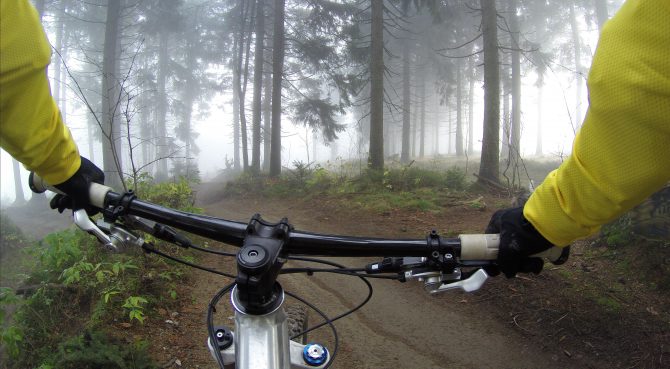 Just like taking a hike, going for a bike ride is a great way to spend time with your dad on Father's Day. Again, it's totally free! Well, unless you don't have a bike…but there's always places to rent bikes for cheap! Whip through breathtaking bike trails, or even just ride around your neighbourhood. You can take a ride to grab a coffee or some ice cream too. Not only will you spend some great time with your dad, you'll get some exercise in as well. Your dad will really appreciate it and it could be a tradition you do each year.
These 10 suggestions are just a limited amount of ideas to pull from this Father's Day. There's no right way to spend the day, or right gift to give. Everyone's relationship with their father is different. As I said before, every day should be Father's Day, and we don't need just one day to show our appreciation. But as long as we subscribe to the holiday, why not do something special? Remember – special doesn't mean expensive!
Be creative. Do something meaningful. Don't stress. Whatever you do for your dad, I'm sure he'll love it. Have fun with what you do, and trust that your special bond with him will just keep growing.
Ready to start? Make a list of 5-10 things your dad loves, is interested in, or has always wanted to do. Combine a couple things into one, or pick one thing you know will really make him happy. Then find a cost-effective way to make it happen.
Happy Father's Day!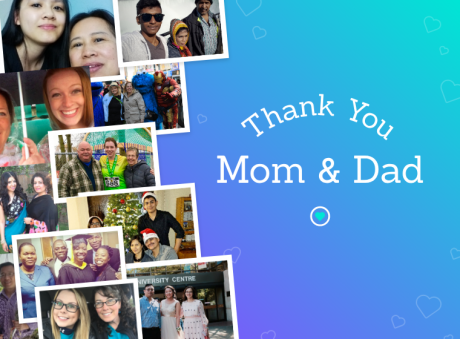 Giveaways
A chance to win $20,000 for the most important people in your life