+ Enter for a chance to study high school online at Blyth Academy (we're giving away 3 free courses).
Sometimes, high school can feel like a ball and chain around your ankle. It's four years of sitting in the same building and "learning" about the real world, yet waiting to actually experience it.
A high school diploma is an important thing to have — but there's a much better way to earn it than you think.
Consider Studying High School Online
Online learning can get an unfair rep. Your friends might talk about how it could hurt your chances of getting into university, or you might think it'll be hard to get everything done without the guidance of a teacher, but not all online schools are like that.
Some, like Blyth Academy Online (BAO), actually increase your chances of getting into university (case in point: over 98% of Blyth Academy students are accepted into the university/college of their choice).
"I go to McMaster now, and almost all of my courses have an online component."
—Mali Tse, Blyth Academy '16 Grad
And if you think students are left to figure it out on their own, think again. BAO students automatically get access to the same teachers, guidance counsellors, and even extra-curriculars that Blyth Academy brick-and-mortar students do.
We caught up with three students, each of whom took credits online, to discover what's possible when you have more freedom and time outside of the classroom. We're also giving away three free credits to Blyth Academy Online courses, so our members can see the benefits for themselves. Enter here.
Mali Tse Did It—While Travelling Across Canada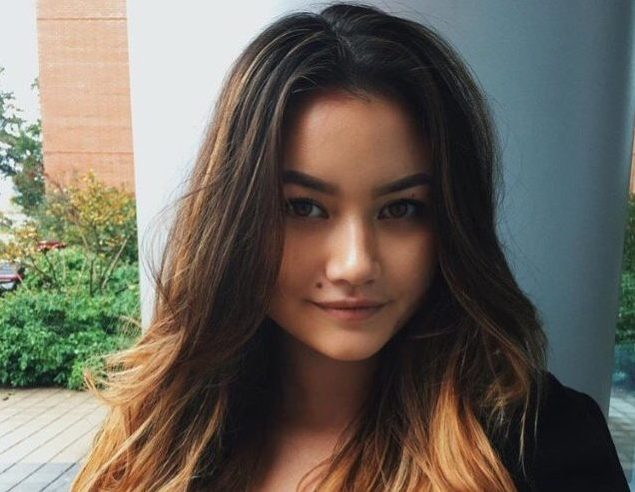 Mali transferred schools in Grade 10 and realized some of her old school's credits wouldn't apply towards her high school diploma.
"I was pretty defeated when I found out my credits wouldn't transfer over," Mali told us. "I didn't want to take a 5th year or to take extra courses during the year," she said. To get around her problem, Mali took a couple online classes in the summer and traveled in her spare time.
"Online learning is what you make of it."
—Mali Tse, Blyth Academy '16 Grad

"I was wanting to travel…and [enrolling in BAO] gave me the opportunity to be productive and get my credits," Mali explained. She never had to carry around clunky textbooks during her travels, because everything she needed was provided through BAO (and it didn't cost anything extra, unlike other online study platforms). Similarly, writing exams was a breeze, because students can go to any one of Blyth Academy's physical campuses, rather than having to organize (and pay) for a proctor.
The one thing Mali recommends to future online learners is to get a studying schedule together early on, and stick with it.
"It was hard for me at first to want to do school (being in a classroom you kind of have to do school, because you're there for 8 hours). About halfway through the course, I realized I hadn't been managing my time well, so I changed and worked harder and more regularly. Online learning is what you make of it."
All in all, studying online with Blyth Academy allowed Mali to catch up on her credits, travel across Canada, and avoid that dreaded victory lap. She was admitted to the university of her dreams, and leverages her online studying experience everyday. "I go to McMaster now, and almost all of my courses have an online component."
Robin Ketcheson Did It—And Landed A Hockey Scholarship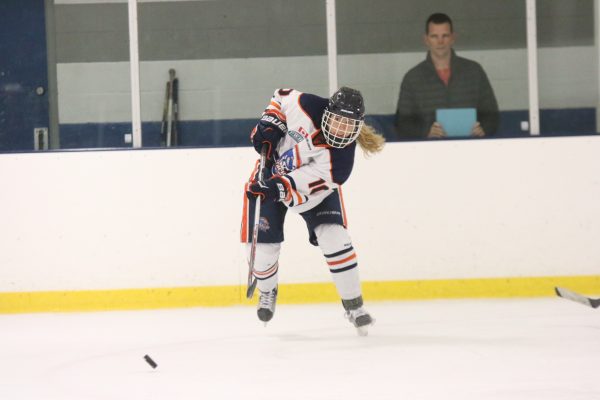 Robin Ketcheson spent high school playing in the Provincial Women's Hockey League (PWHL) — one of the highest levels of competitive female hockey in the world. Reaching this level required immense dedication.
"I was in the middle of a very important time in my hockey career… and trying to be recruited by teams and schools I wanted to go to," she says. That's when Robin decided to start studying high school online, to free up as much time for hockey as she could.
"I found online school to be much harder … but also much more engaging than I expected."
—Robin Ketcheson, Blyth Academy '16 Grad
"Quite honestly, I expected online school to be an easy, yet boring, way to get my needed credits out of the way," Robin admitted. "It was not like this at all though. I found online school to be much harder and a heavier workload than I expected, but also much more engaging than I expected."
Between her flexible schedule and freed-up time to dedicate to improving her game, Robin ended up getting admitted to Queen's Commerce (one of Canada's most competitive programs), and even landed a scholarship to play hockey for the Queen's University Women's team. Blyth Academy gave her the flexibility and opportunities she needed to make this happen. Now she uses the discipline she developed completing online school to stay on top of all her classes, her rigorous hockey schedule, and her extra-curriculars.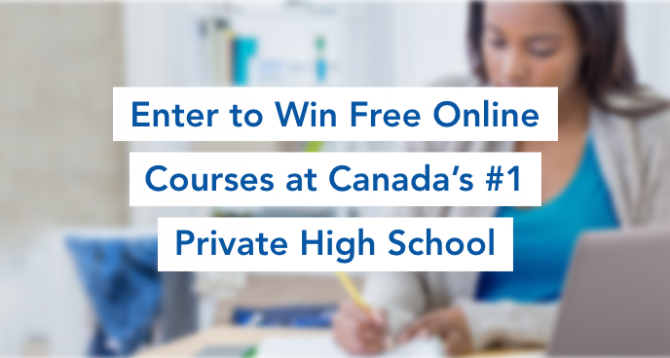 Enter above for your chance to take one of Blyth Academy Online's 90+ ' high school courses. Blyth Academy is well known and respected by schools and universities alike with over 98% of its graduates entering the college or university of their choice