Over the last decade, Ontario's high school graduation rate has soared from 56 to 78 per cent. This appears all well and good, on paper, but if you've spent any time in a high school classroom lately, something just doesn't seem right.
Maybe it's a full-class of students occupying themselves with "fidget toys" or it could be the frequency of late assignments received, with teachers still obliged to give credit.
"Obviously we need to look at making the curriculum more engaging," says Dr. Joel Westheimer, research chair and professor in the Faculty of Education at the University of Ottawa. In fact, research by the Canadian Education Association shows that student engagement plummets, from 60 per cent to just 30 per cent, as students enter secondary school.
The town of Brantford, Ontario, however, doesn't have the luxury of increased graduation rates— theirs remains at 66 per cent, and is one of the lowest in the province. That's why Six Nations Polytechnic (SNP) CEO, Rebecca Jamieson, looked at completely different models of education that were successful at getting students more engaged and employed. Chicago's Sarah E. Goode STEM Academy was one of them, a six-year high school that was hailed by TIME Magazine as "education that works."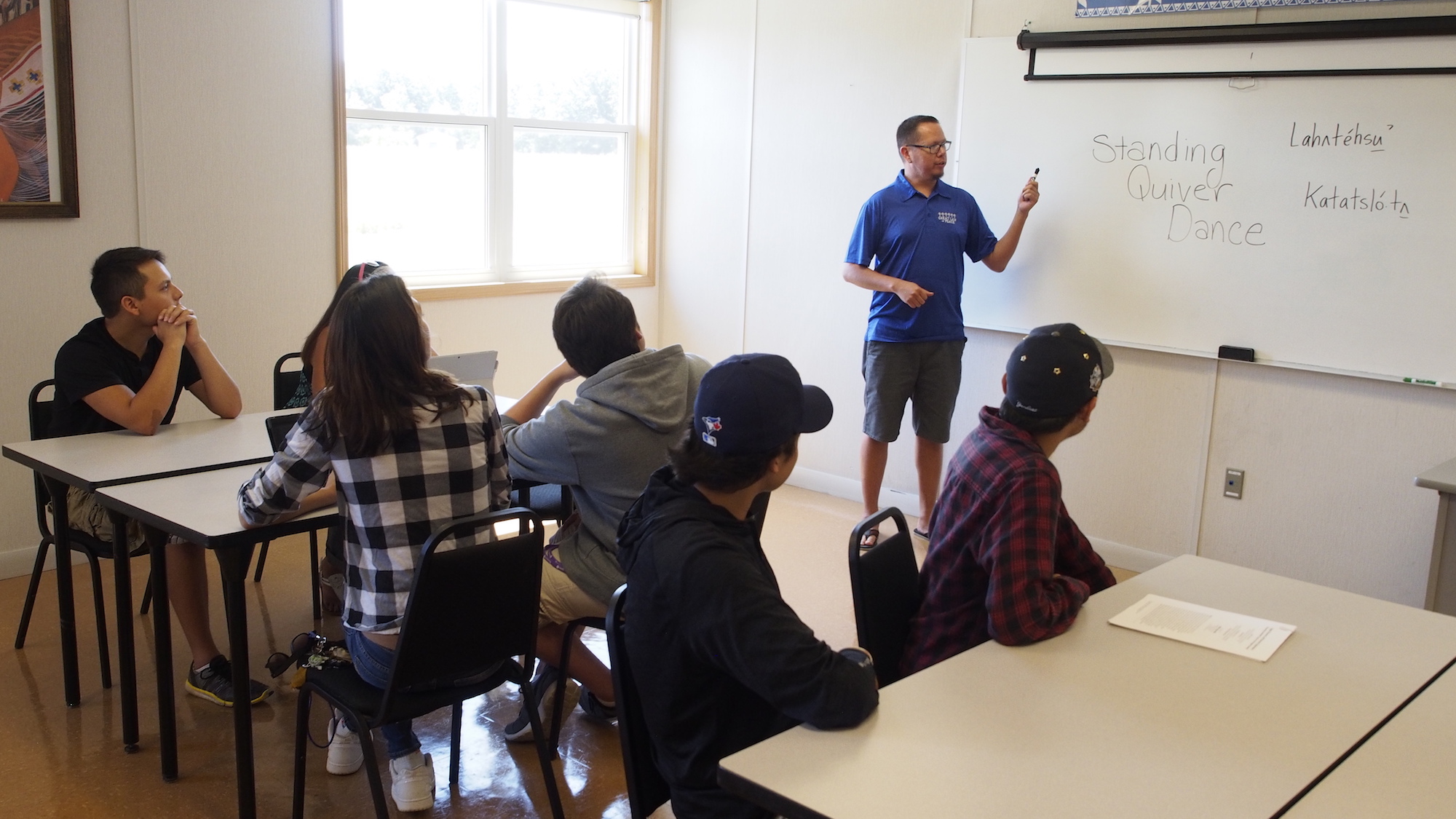 The result looks just as promising: SNP's STEAM Academy, a grades 9-14 school, where students have the option to earn both an Ontario Secondary School Diploma and a college diploma in five or six years, entirely tuition-free. STEAM is an emerging field, and grew out of the STEM framework by adding Art and Design to the already existing Science, Technology, Engineering and Mathematics focused programs. It's estimated that up to 70% of all future jobs in Canada will need STEM-based knowledge or expertise.
"This is really an engagement strategy, something to increase student achievement in the area," says Aaron Hobbs, SNP STEAM Academy's Program Development Officer. The OSSD will be completed within the traditional four-year structure, however students will also have earned multiple hours of college credit within the same timeframe. Grades 13 and 14 are exclusively focused on college credit toward a software engineering technician diploma.
"The great thing about this diploma," says Hobbs, "is it doesn't pin anyone into any single, specific career path. Students are going to look at coding, hardware, web integration, and the Internet of things, which gives them the foundation to pursue almost any tech-related field." And while it may seem like students will be attached to their computers the whole time, the team ensures they are striking a strong balance between on- and off-device learning.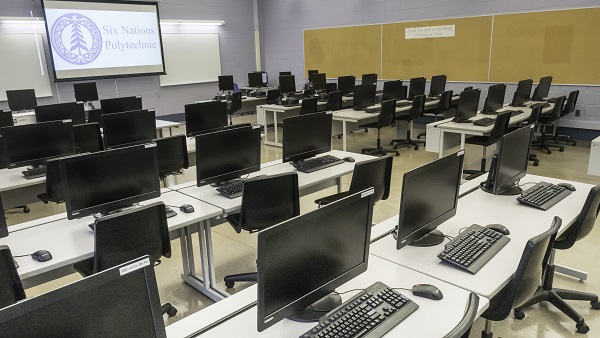 Full-time instructors are fully certified, and tech-savvy to help students engage with STEAM with more practical pedagogy. "Our partners will be announced in the near future, and we're hoping to co-venture with them to allow students co-op / mentorship opportunities, so students get to experience the workplace," says Brian Quistberg, Principal of SNP-STEAM.
The options are still the same: students can directly enter into the workplace after four years, continue with a college diploma, or choose to pursue university. The school will be admitting 50 students into its initial 9th grade class, with plans to grow by a maximum of 75 students per year. "While the program is open to both indigenous and non-indigenous youth, one of our priorities was helping address the education gap between the two populations for a thriving community as a whole," says Jamieson.
SNP STEAM Academy will be run out of SNP's Brantford Campus at 411 Elgin Street. To register, call Aaron or Brian at 226-493-1234, or email aaron.hobbs@snpolytechnic.com or brian.quistberg@snpolytechnic.com.