Here we are, three months into 2017, and we're still talking about 2016. Well, for most, 2016 sucked (read: way too many celebrity deaths and a salty sweet potato elected as the President of the not-so-United-States-of America).
But 2016 was a big year for Student Life Network—and changing student's lives. Let's take a gander.
For starters, 2016 started with announcing Alex van der Valk as the winner of Canada's Luckiest Student, and $100,000 richer. Kind of a big deal.
This is What it Looks Like to Change Student's Lives
Ask anyone that works at SLN, and they'll tell you that surprising students and giving them kick-ass, life-changing prizes is the best part of the job. Pete will probably even sing you a song about it.
From there, we launched a brand new program, Extra Credit, changed more lives with Thank You Mom & Dad (here's the reveal video, it's a must-watch), ran a boatload of flash contests for concerts, movies and music festivals, like sending Jennifer Vies and her BFF backstage to Digital Dreams.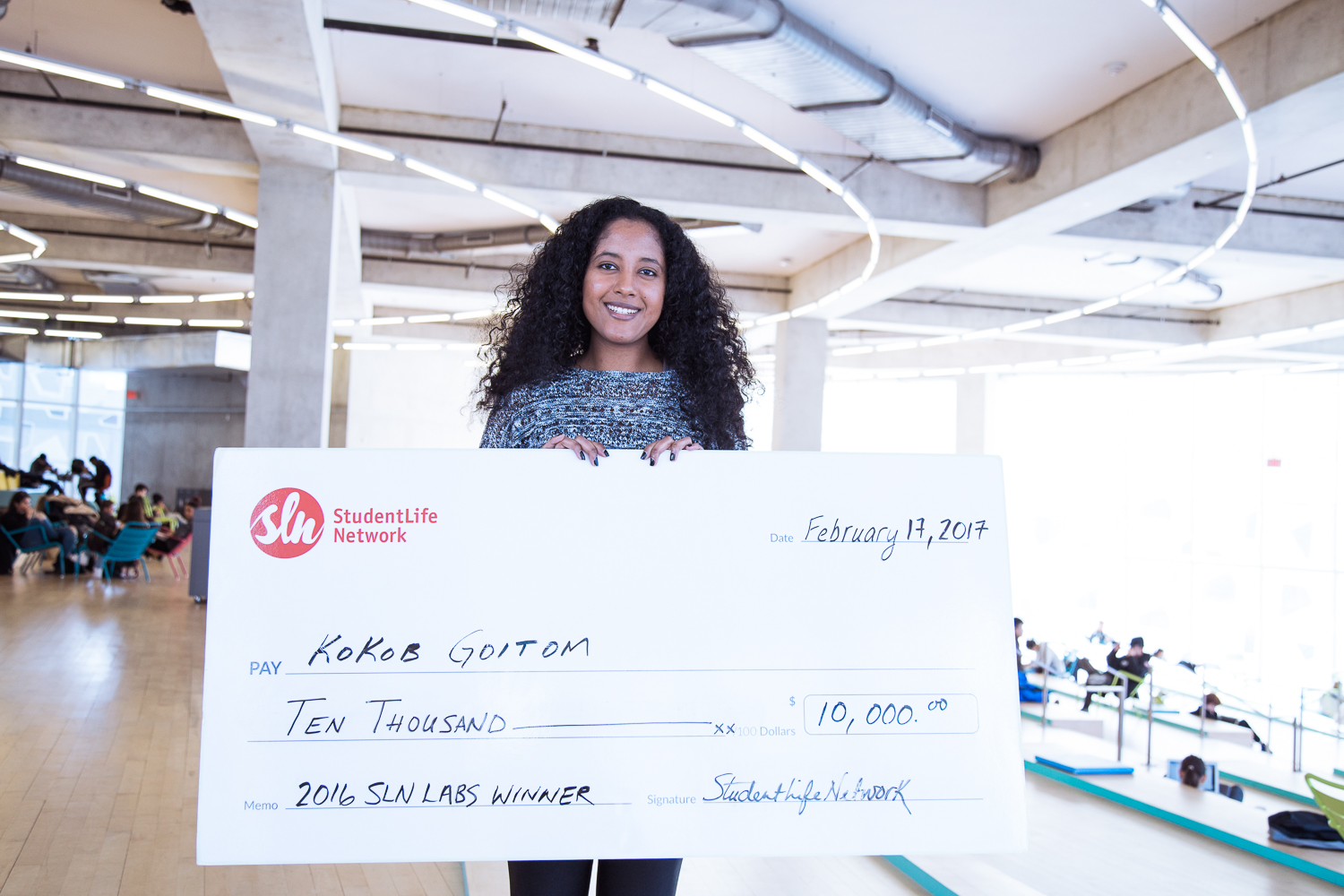 We gave away $10,000 to Kokob Goitom for simply joining SLN Labs. We gave away $1,000 each to Kodie Williams and Andrew Dixon for nominating their best teachers with EF's Beyond the Classroom. We then gave away another $10,000 to students for reading our $10k Study Break blog series with CIBC. We treated seven lucky ladies to the prom of their lives with Hudson's Bay. We gave away $100 in Pizza Pizza to another 10 Canadian students, from coast to coast. We sent students to the movies for free to check out flicks like, War Dogs and The Accountant, and gave away hundreds of prizes in Unlock Awesome, including a trip for two to Thailand for Jerrica Gu and $2,500 cash to Megan Jewell. Booyah!
A Boatload of Original Content & Resources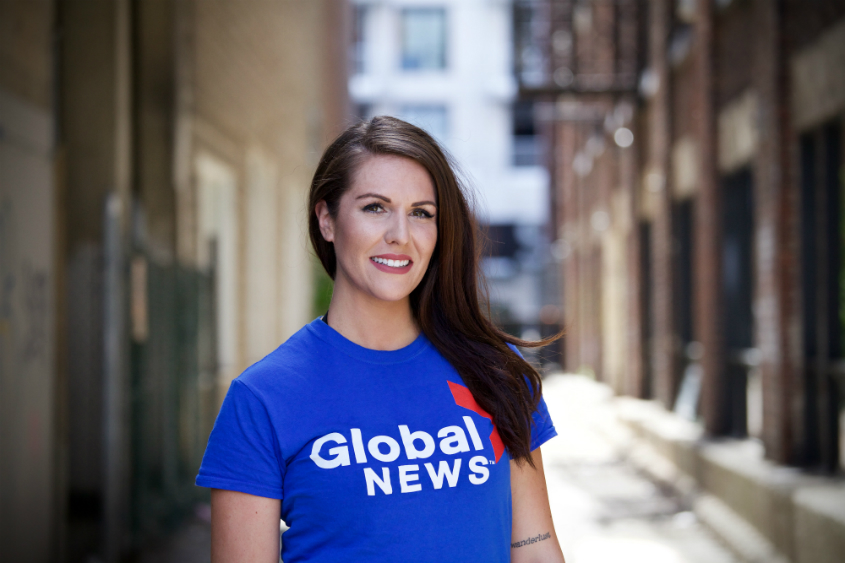 We also ran more original content and resources than ever before (excuse me while I pat both Chris' and my back. Ah, that's better). From our groundbreaking How I Got My Job series, in which we interviewed young working professionals from Global News Reporters to Big Honchos at Twitter Canada to working social media at the NHL, we also created more helpful resources, like the $10,000 Study Break series with CIBC. That's not going to stop.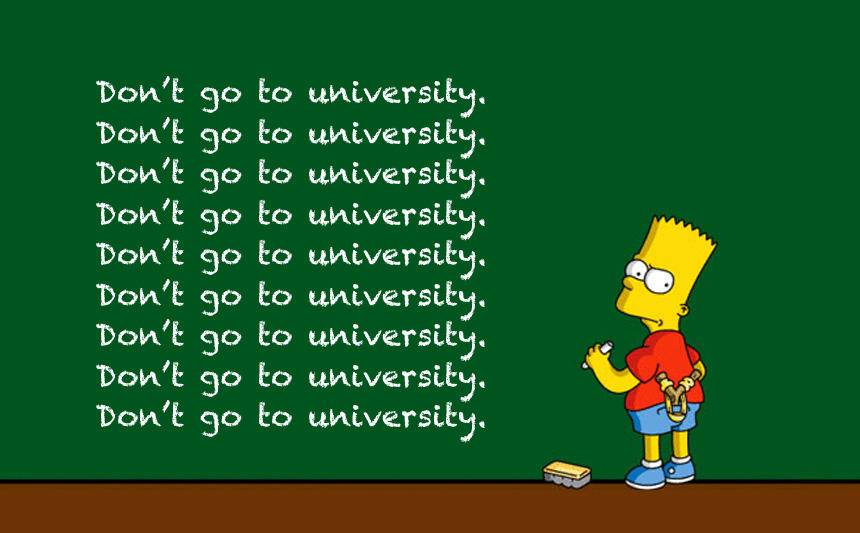 As for our blog, which is still written by students for students, we had a number of breakthroughs. Our most-read articles in '16 included a tough interview with Justin Trudeau on tackling student debt and covering tuition for low-income students, the best ways to build a resume when you have zero experience, a serious article about dealing with mental health and anxiety as a student, and our most controversial, but also most-read piece by yours truly on thinking twice about going to university if you're an arts student, or just not sure what you want to do yet.
Our Freakin' Awesome New Office
Then we got a new office! We used to be based on Toronto's fashionable Queen Street in what could have passed as a cool-ass apartment for a character in Girls. We even had a rooftop that overlooked Queen Street (RIP rooftop BBQs, you will be missed). We simply outgrew our space. And now we have a grown-up, hey-look-we-have-a-coffee-machine office. And a ping-pong table. God bless the ping-pong table.
And now we have a grown-up, hey-look-we-have-a-coffee-machine office. And a ping-pong table.
All this to say, we have a bigger space to be more productive (in between ping-pong battles, of course) for changing lives for Canadian students. To that end, the team grew like white-tailed bunny rabbits in 2016.
Our Growing Family
There's a sign that hangs by our new office's door. It's the first thing we see in the morning and the last thing we see before we leave for the day. It reads: "We live and work by one simple principle: You should love where you work. Love the people. Love the work. Love changing lives. And love the occasional dog under your desk."
You should love where you work. Love the people. Love the work. Love changing lives. And love the occasional dog under your desk.
More and more people walk in that doorway and read that sign now. In 2016 alone, we added a full research department with Sean and Seana—that's not a joke, that's their actual names—to help us understand the needs of Canadian students like never before. They're rad. We also added Chris, that guy with many unfortunate tattoos, as our blog manager. He's does a mean Stewie impression so we keep him around. (But seriously, he's killing it, too). Then we went ahead and added a full new team, acquiring the guys over at UniversityHub.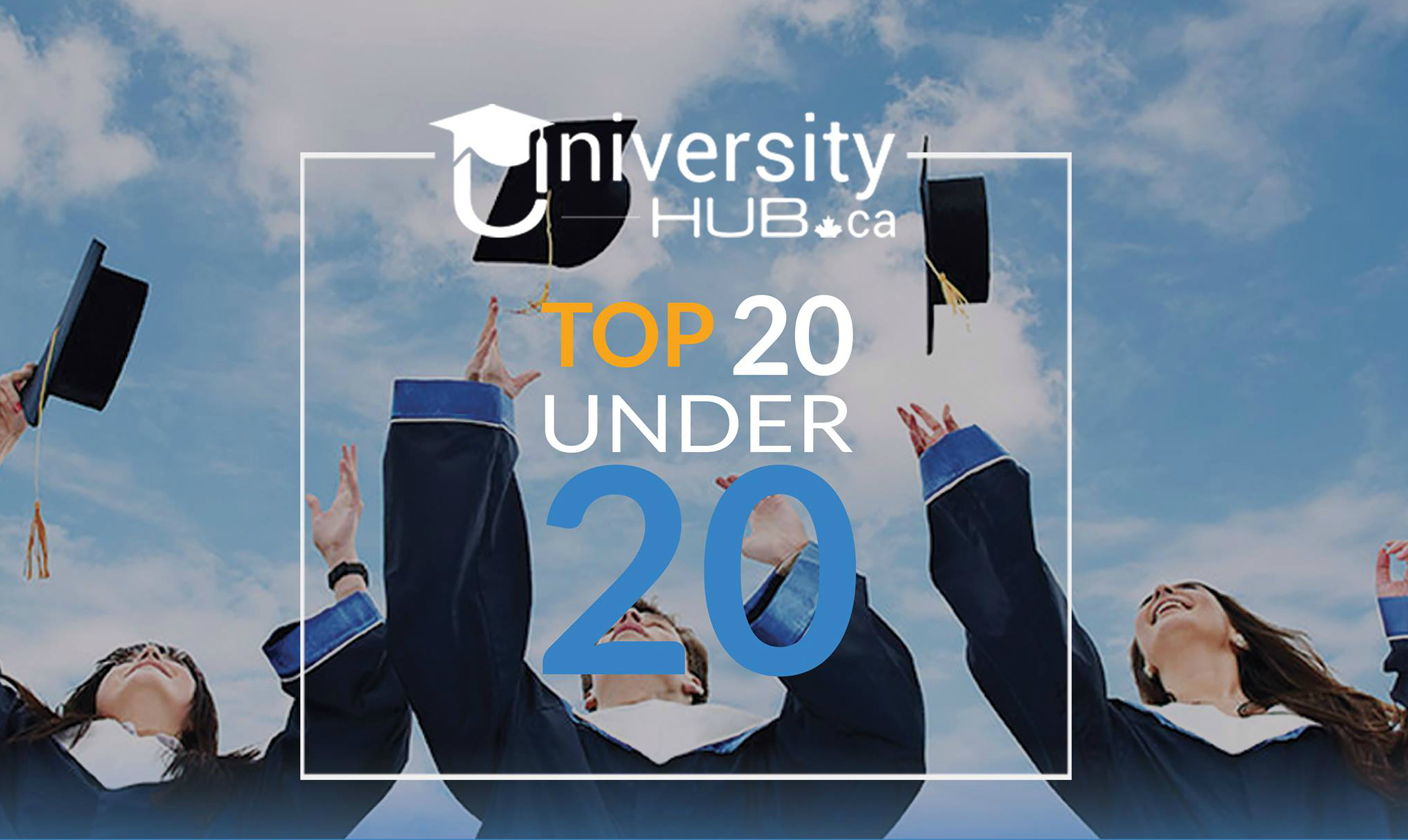 With uHub, we've started a new chapter to both better reach and support Canadian students, especially younger students in high school, not sure where they want to go to post-secondary school. (We get it.)
"Our mission is to help students make more effective decisions," says Joel Nicholson, co-founder of uHub. "Whether that is what degree they choose to study, or the university they attend. We want to be the go-to Canadian resource for the 300,000 students a year who pursue post-secondary studies."
Amen.
As Jay Z said, Onto the Next One
We're not done. Far from it.
We bookended 2016 with helping even more students. By signing on to continue to work with CIBC (because they're seriously invested in helping Canadian students) 2016 ended by finishing off Canada's Luckiest Student 5, and surprising Tori Watson at Sheridan College. Ok, fine, technically that was early 2017, but whatevs. It was still cool. It gives us fuzzy-wuzzy tingly feelings.
To give you a glimpse at 2017, we just launched Accepted, which was designed to pay for a student's first-year tuition. Thank You Mom & Dad is coming back this spring (sooner than you think, actually). Then there's Unlock Awesome 3, baby, First Year Free, Canada's Luckiest Student 6 (!!!) and a brand new workshop series. It's all coming.
Here's to 2017 and helping more students than ever before. And here's to sharpening our ping-pong skills while we're at it.