I had no idea where I wanted to go to school after Grade 12. When university fairs visited my high school, none of them really appealed to me.
It just seemed like the same thing, over and over—impossibly huge classes, gathered in vacuous lecture halls, being taught information by professors who don't even know your name.
And I think there's a lot of students out there who feel like I did. They're seeking post-secondary education that fits them, but they don't know where to look.
So, nearly a decade after I applied to post-secondary, I found myself on a mission to find Canada's "best-kept secret" university. And I think I did, but here are a few secrets before I give the big reveal.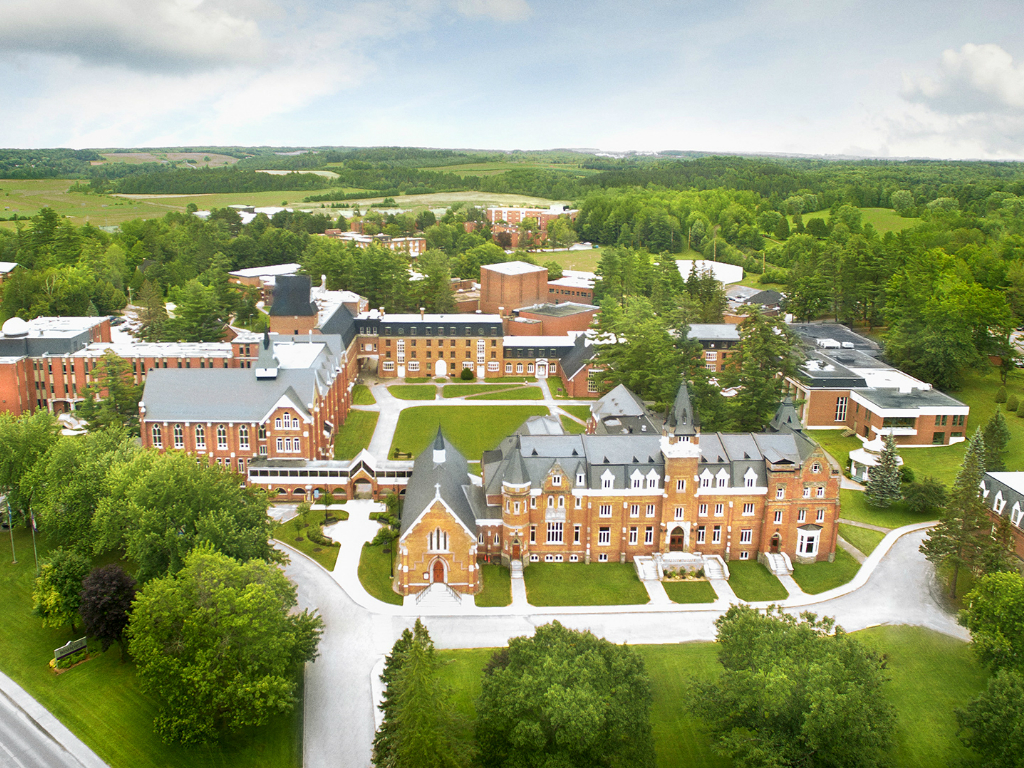 Secret #1: You'll have small class sizes with professors that actually know you by name
At a typical university, professors are mostly hired to perform research, and not to teach. But not at this school. I found out that at this university, professors are promoted based their actual teaching performance.
"Because we're a smaller school, it allows for a more personalized learning experience with your professors." —Noah, 1st Year
"Small class sizes" in a university context usually means 70-100 students, which doesn't sound so small, does it? But at this school, the average class size is 26 students, ranking it #1 for Small Class Sizes in Canada according to UniversityHub's 2016 University Rankings.
"The staff finds a way to help you push through. Whatever you might be struggling with, whether that's mental health or exams—they make the time." —Eric, 3rd Year
Secret #2: It has the strongest student community in Canada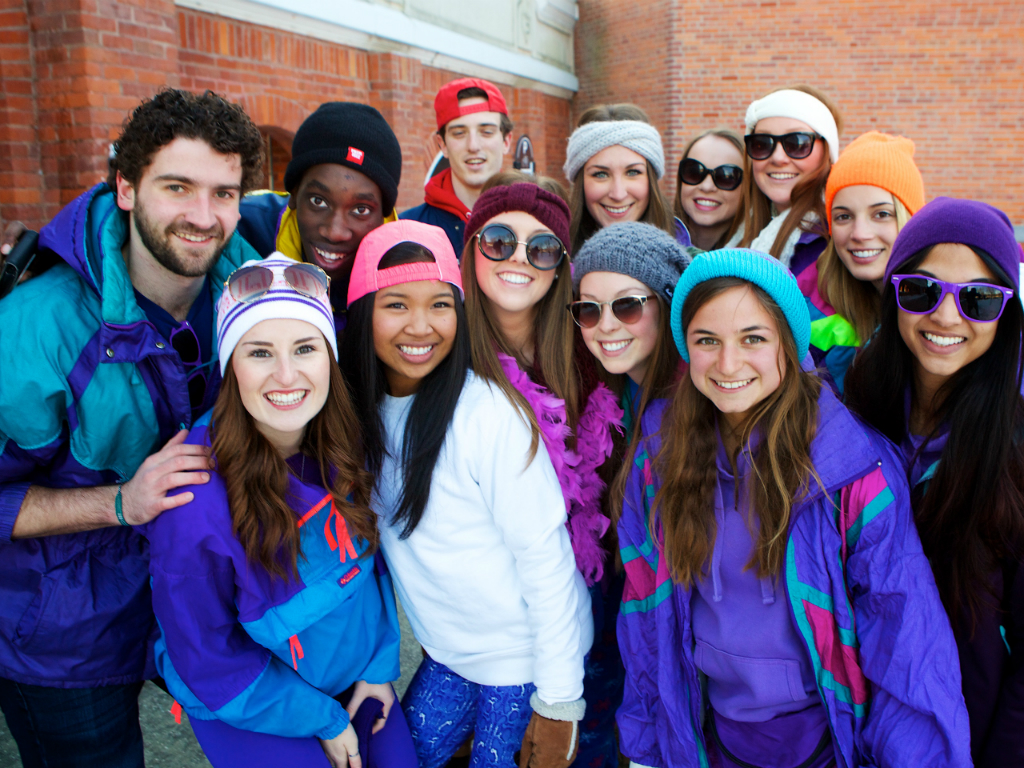 Every time I meet a student or alumni from this university, I hear the same thing. That it's one of the very few schools that encourages you to try, do, create, see, and fail — both in and out of the classroom. We checked UniversityHub, and this university is ranked #1 for fun and uniqueness, #3 for friendliness and inclusivity, and #5 for number of extra-curricular opportunities in Canada.
"Coming here simply means that you're doing every possible to find your passion — and you're having the most fun while finding it." —Noah, 1st Year
"The people who study and work here are passionate about it. They're willing to help you not because they have to, but because they have a genuine desire to want to. You don't find that kind of support and enthusiasm anywhere else." —Chelsea, 4th Year
"I just knew I wanted to do music. So in my first year, I excelled at some classes, but failed others. At Bishop's you don't have to be afraid to try new things, and maybe fail at first. It's an environment where you can make mistakes and grow." —Eric, 3rd Year
Secret #3: You'll feel like you're studying abroad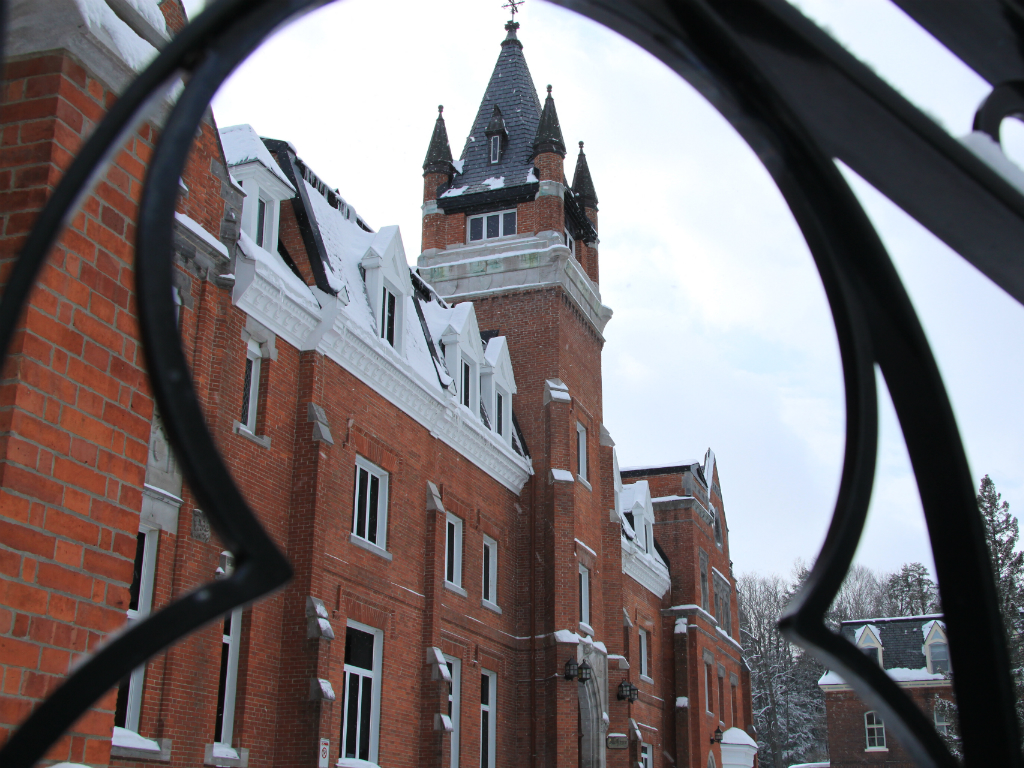 You have to really like a place you're going to spend four years of your life in. The great part about this school is it feels like you're studying abroad for four years. It's English-speaking, but more students leave bilingual than almost any university in Canada.
"I wanted a school where I could study in my dominant language (English), but still utilize my French. I didn't feel comfortable studying in French, so that ruled out the majority of options." —Noah, 1st Year
Be Bold. Be Purple. BU.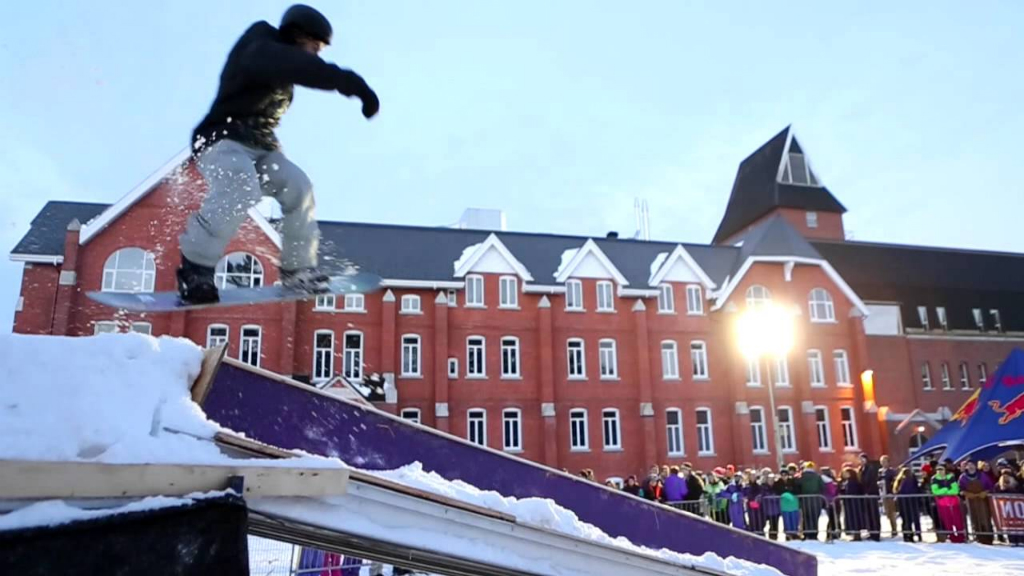 Located in beautiful Sherbrooke, Quebec (about an hour and a half outside Montreal), SLN is naming Bishop's University Canada's best-kept secret university. It's because Bishop's University is a one-of-a-kind institution in Canada.Their academic resources are devoted to three faculties and schools: the Faculty of Arts and Science, the Williams School of Business, and the School of Education. But what we consistently heard from BU students is that the school is dedicated to creating an environment that breeds success beyond the classroom.
"When you come to Bishop's, you're giving yourself an opportunity to try new things, become impassioned by a topic or a cause and step outside of your comfort zone — to dive in or dip your toes in. "Being purple" is also about being spirited, being enthusiastic about yourself and your potential." —Chelsea, 4th Year
Eric Saucke-Lacelle is a local student from Sherbrooke and studied at Concordia University before coming to Bishop's. He is a music major and through Bishop's Build a Better Purple fund, helped create a recording studio on campus for students to use.
Noah Jepson is from Longmont, Colorado. He just joined Bishop's this September to amp up his high-school French immersion experience to bilingual level. He is enrolled in the Bachelor of Business Administration program.
Chelsea McLellan is the current student government President. Chelsea has been involved in student government since arriving at Bishop's. She is completing her Honours Sociology degree with a minor in English and Entrepreneurship.
Your Chance to Win* $2,000 in Free Tuition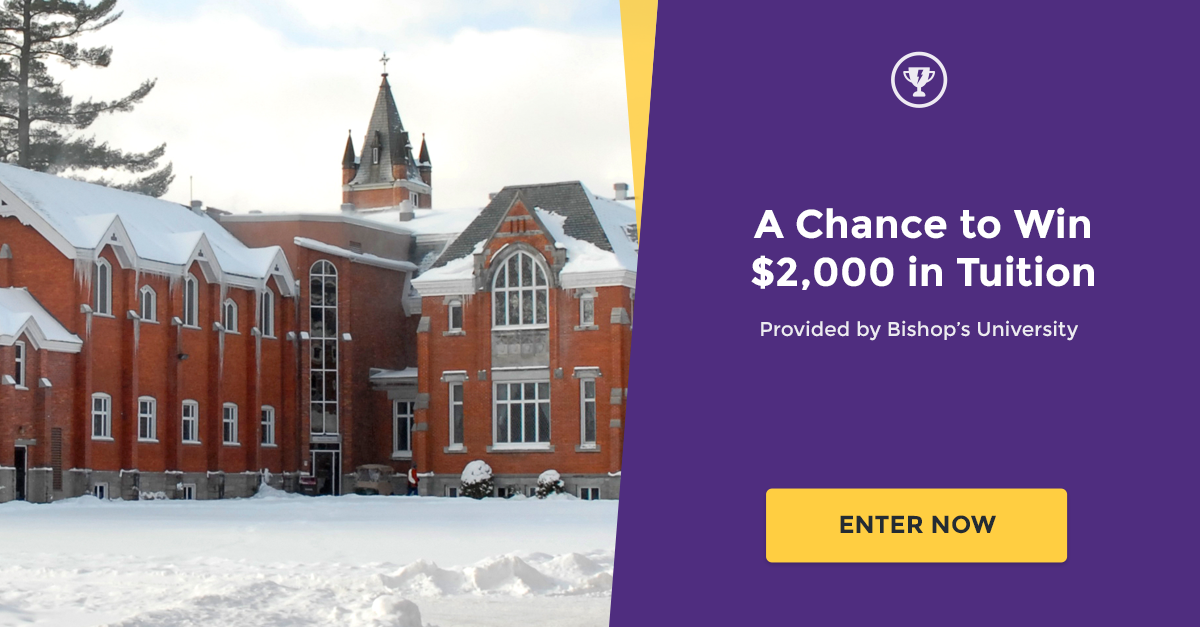 Bishop's wants to give away $2,000 in free tuition to one lucky student! Just click the button below to head over to our flash contest, complete a quick challenge and you'll be entered to win*!
Update: the contest is now closed. Check the blog for more current chances to win!