There are a ton of different advantages to being a student that most of us aren't even aware of. Sure, no one loves having to balance five different assignments on top of a part-time job and other responsibilities, but there are perks to this part of your life.
Laptops and Tablets
Laptops and other electronics are inevitable when you're in school. Whether it's writing an essay or trying to do some research for a project, a tablet or other device is most likely always glued to your hands – and they aren't cheap.
Students have the chance to save up to $200 on a new Mac and up to $20 on a new iPad at Apple. Check out if your school is on the Apple Store for Education list. Best Buy also has a complete price list of discounted Apple products for students.
Affordable Vacations
So you love traveling but can't necessarily afford it because you're in school right now? The International Student Identity Card is an internationally recognized card that could help students save money on travel, museums, and more worldwide. It even goes a step further by saving you money on transportation, technology, and provides more than 40,000 discounts on things such as food and movies in Canada and worldwide.
The website provides an easily accessible Discount Guidebook section that lists current travel deals and much more. The $20 investment per year will have you jumping for joy when you're planning your next trip.
No Fee Banking
CIBC provides students with the opportunity to take advantage of a student bank account with no monthly fees and unlimited transactions1. This takes the pressure off of having an account where you are paying fees every time you use your debit card. You can learn more about it here. CIBC also offers student credit cards with no or low annual fees and rewards on things like travel, food & beverage and even cash back.  This is also a good way to help you build up your credit score and responsibility with spending while you are in school.
Student Identification Card
Simply showing your student ID to a lot of different stores will score you some discounts. Many bars and pubs tend to have student nights where showing your ID will get you in for free. Independent coffee shops close to campus usually have a student discount as well. Make sure to ask the employees where you are shopping if there are any discounts available for students – more often than not there is!
Congratulations to Isabella Morgan of Waterloo University, winner of Week 6 in the 10K Study break!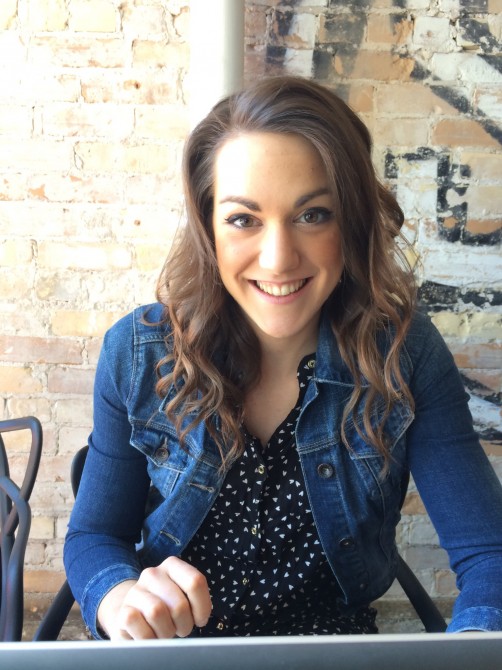 1 A transaction includes cheques, withdrawals, transfers, pre-authorized payments, bill payments (including CIBC Credit Cards and CIBC Personal Lines of Credit) and debit purchases. For CIBC eAdvantage Savings Accounts, a transaction does not include online transfers to your other CIBC personal bank account(s) using the transfer function on CIBC Online and Mobile Banking. Additional fee(s) apply to withdrawals from non-CIBC bank machines, INTERAC e-Transfer™ transactions and cheques written in currencies other than the account currency. These fees apply to all customers, including CIBC Advantage for Youth, CIBC Advantage for Students and CIBC 60 Plus Advantage customers.
General information not about CIBC Financial products is provided for your reference and interest only.   The above content is intended only to provide a summary and general overview on matters of interest and is not a substitute for, and should not be construed as the advice of an experienced professional. CIBC does not guarantee the currency, accuracy, applicability or completeness of this content. 
*No purchase necessary. Open to legal residents of Canada 16+ (excluding Quebec). Contest closes at 11:59:59 PM ET on July 13, 2016. There are ten (10) prizes available at the outset of $1,000 each. One prize per Challenge period; prizes available will diminish as awarded. Odds of winning depend on number of entries received per Challenge period. All amounts in these Rules are in Canadian dollars. One (1) prize is available to be won per challenge period. Limit one (1) prize per person during the entire Contest Period. Skill testing question required. Full rules available here.