We're offering heavily debated, often-challenged career advice today. There are plenty of resources on the internet to discourage you from following it. But we're going to try to convince you anyway. It's plain and simple: do what you love to do. And even if you're dead-set on pursuing a career you hate, read on. We may just change your mind.
You know it as well as anybody, millennials have a hard time getting good jobs. So it can be tempting to follow those Forbes "Most In-Demand Careers" lists in search of a brighter future. But like crop tops, the suggested career in engineering may not be for you. You might be okay at it, you may even not completely hate it, but you're better off doing what you genuinely love, no matter what that is.
What does it mean to do what you love?
Let's get on the same page about this. Doing what you love and loving every minute that you do it are not a package deal. A more realistic expectation is one best captured by my professor, when talking about success in this interview. He said success involves "constant improvement, revelling in the struggle, and betterment of self". And if you can do something that keeps you on your toes, something that makes you better in some way and that you can admit to enjoying at the end of the day, challenges and all, there's your sweet spot. That's doing what you love. If you can look back at it with a sense of deep satisfaction, that's it.
Why do what you love?
It's More Fun.
Most pursuable careers take time and effort to build. That's a given. But wouldn't it be nice if all that energy was spent having fun?
That's the case for Aaron Young – an undergrad watch enthusiast at OCAD University. Having gone to a math-and-science-focused high school, he was one of the few among his classmates to transition into industrial design. All through senior year Aaron spent hours and hours tinkering with broken watches, fixing them up to tick again. "It relaxes me," he said in an interview.
Fast forward a year and Aaron is not only working with a well-respected watch manufacturer, he also sells vintage watches. "The stuff I do is fun," Aaron says, "like reading up on what distributors and manufacturers are doing. So when I'm asked to do it for work, it's already done."
You'll Live Longer.
Fun fact: heart attacks happen most frequently on Monday mornings. Okay, maybe that wasn't so fun. But you get the point: Mondays are hard if you hate your job.
There are proven correlations between happiness and a longer life. And you know what breeds happiness? Doing what you love. Ditto for feeling as though you are part of a community, and having a sense of purpose, and mental stimulation – they help you live longer too. And I'll bet you didn't know, being engaged in what you do is proven to reduce your likelihood of becoming clinically depressed.
The Pay Is Better.
The same professor who said success is about revelling in the struggle also admits to having been financially driven in his twenties. Surprise, surprise. "But it's changed now," he says, "it's more about experiences and trying to embrace connections. It's about being able to enjoy and work through challenges."
We should take it from someone who's been there, money isn't everything. Before you write this off as hippie chatter, consider this: there's no switch you can turn to make a career you feel lukewarm about start paying you in deep satisfaction. That's not a currency, nor will it ever be. So maybe what you love isn't lucrative, but there are considerable intangible ways a job pays.
And if case numbers are really your thing, a study in 2014 showed that companies with actively engaged employees (i.e. those who are really into what they do) are 22% more profitable than their non-engaged counterparts. So there really is more money to be made.
To Do Exactly What You Want.
Richard Cerezo was a math undergrad with a passion for finance when he discovered his love for videography. Now he's making it work as a successful freelance videographer. Lately he's traveling all over Canada with the Fundica Roadshow, filming the nationwide startup tour that has investors, startups, financial groups, and Tech's top influencers abuzz with excitement.
Richard's advice to the young and ambitious? "If you are constantly building your skill set based on the things that you love, you will eventually find a way to provide value to other people. Eventually you'll even get paid."
For The Last Laugh.
Dave Farrow, who you may have seen in a Guinness Book of World Records (or two) for having the world's best memory, wasn't always taken seriously.
Having grown up with ADHD and the academic hurdles that entails, Dave embraced self-directed learning in the nineties. He then started training his brain for better memory, all on his own, and began teaching others. Academia called him a fraud. But Dave was passionate about his work, and by the year 2000, brain plasticity — and the possibility of training your brain for more capacity — became mainstream. Turns out Dave was just ahead of the curve.
Today he's a TEDx speaker, has been a featured guest in over 2,000 interviews (including The Today Show, Live With Regis And Kelly, The Discovery Channel), and a McGill study backs up his brain training method. And Dave runs a PR firm. Who's laughing now?
Because It Matters On Every Scale.
It matters to the world.
Sabrina Rubli isn't much older than you or me, and her passion led her to co-launch Femme International. This is an NGO that tends to the unique health and safety needs of women and girls in developing communities. The organization, to which she refers as a "labour of love", has impacted more than a thousand girls to date. Who says your labour of love won't do the same?
It matters to your loved ones.
If the roles were reversed, would you want your mother/brother/significant other settling for a career they don't love? Don't make a special exception for yourself.
It matters to you.
It matters if your work lights you up. So go and do it already. Do what you love. Do it for yourself, for those you love, and those you don't yet know. And don't be afraid to fail.
Congratulations to Lacy Bradford of Okanagan College, winner of Week 5 in the 10K Study break!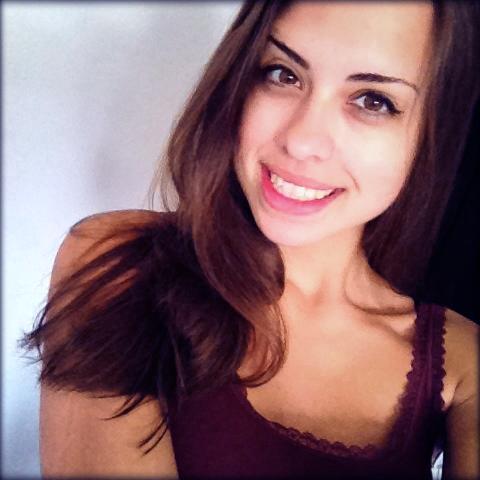 General information not about CIBC Financial products is provided for your reference and interest only. The above content is intended only to provide a summary and general overview on matters of interest and is not a substitute for, and should not be construed as the advice of an experienced professional. CIBC does not guarantee the currency, accuracy, applicability or completeness of this content.
*No purchase necessary. Open to legal residents of Canada 16+ (excluding Quebec). Contest closes at 11:59:59 PM ET on July 13, 2016. There are ten (10) prizes available at the outset of $1,000 each. One prize per Challenge period; prizes available will diminish as awarded. Odds of winning depend on number of entries received per Challenge period. All amounts in these Rules are in Canadian dollars. One (1) prize is available to be won per challenge period. Limit one (1) prize per person during the entire Contest Period. Skill testing question required. Full rules available here.