You're probably not going to step out of school and fall into your dream job. It may even take a year or more to find a job post-grad. Actually, it's possible that you don't even need the degree you worked so hard on for the job you eventually find.
Higher education can result in higher employment rates, but that could be any employment, not necessarily a job in your field. In Gordon Isfield's oh-so thoroughly researched business article, retail is king in Canada. As of 2013, it makes up 11.5% of employment, boasting 1.82 million employees.
What this means is that you're probably going to have to do work outside of your field of choice. However, these seemingly 'menial' positions can be stepping stones on your career path, if you let them be.
Become Professional. Stay Hungry.
I had the opportunity to interview Bruce MacEachern of Summit Search Group, and the first thing he said was to correct my wording.  No job is 'Menial': every job is important and essential to our society.
The second thing he expressed was his admiration towards not only the work ethic, but the humility, initiative, and independence of students in the service industry.
Maturity, he repeated, is incredibly important, and found in those who work to support themselves independently. Getting off your wallet and standing on your own two feet immediately makes you stand above the others.  It shows that you don't just need to work, but that you want to.  Because you understand there is more to the job than just the paycheck.
I work as a hostess, and because I understand and practice this, a week into starting, my boss turned to me and said:  "I like you, I'm going to keep you.  You actually work."
Learn To Manage Yourself
It goes without saying that service jobs are notorious for part time work, which is perfect for students and the need for a flexible schedule.  (The store benefits, such as 20% off merchandise or free coffee, are great perks too.)  But in the long run, what you gain from working the (part-time) jobs outweighs even the benefits of the money earned.
While interviewing Mr. MacEachern I attempted the devil's advocate and asked what the cons of working part-time 'menial' jobs were.   He almost laughed.  The only fault he finds in working during education is the time and attention it takes away from your school work and personal life.  And that's where my point comes in.
Learn to manage yourself.  Learn when to push yourself, when to rest, what works for you, and what drains you.  This kind of management is essential in life, whether you are managing tables at a cafe, a business, or a house full of kids.  Your time is important, as is your health.  Use your part-time job as a spring-board for time management and discover what is important enough to take up your time out of work, the energy you can expend, and when to take care of yourself.  Plan around your job, use it as an advantage for routine, both time-wise and person-wise.  And when you have the ground beneath you, relish in the life skill you found because of your  so-called-menial job.
Become A 'People Person'
Or as a sophisticated bugger might say: 'Interpersonal Skills'.  This means you will pick up tactics and knowledge that will help you at work, in school, and life. Skills You Need has several points on this topic if one is interested in a more in-depth analysis, but the real value lies in four concepts:
Listening, Non- Verbal, Verbal, and Assertion.
Listening: silence and contemplation, taking into consideration the person's concerns.
Non-Verbal:  interpretation.  Of a person's temperament, thoughts, and desires from tone of voice and body position.
Verbal: response. To place yourself as the authority of the situation.
Assertion: considerate and immediate action in a situation.
This communication and understanding establishes you as responsible, confident, and personable; truly attractive psychological abilities that are hugely noticed and treasured by those who matter, such as your future employers and employees.  Maturity-  this is what People-pleasing skills rewards you with, and peace of mind.
Build Your Resume
The menial job is not only appreciated, but it's essential to connections and relatable real world experience.
Serving is experience in sales, communication, customer service, management of environment, others, yourself,- and the jewel of the workplace- team work.  Serving means you have experience and if I could put in MacEachren's aghast tone of voice at the thought of  there being no relatable, worthy experience from working in service, I would.
Working a menial job does not degrade your value, or take away your future possibilities.   Have them on your resume, talk about them in your interviews.
BUT!
To quote Bruce again:  "It is not somebody else's job to get you a job."I can wax lyrical about the benefits of working hard vs. hardly working, but at the end of the day it is up to you to show initiative, maturity, and responsibility.
Do your research on the jobs available, present your polished self.  Put yourself out there, talk to people and network. Attitude is everything; if you think working in service is going to worthless, it will be. As my grandfather says, "If you think you can, and if you think you can't, then you are absolutely right."
Make the best of your service, because you know something your coworkers don't- you are getting an experience that will always be relevant.
Congratulations to Maria Almonacid Segura of Grant Park High School, winner of Week 3 in the 10K Study break!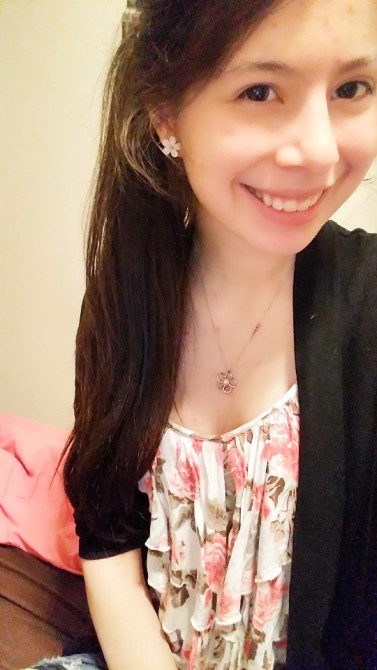 Enjoy that $1,000 study break, Maria! For your chance to win, see this week's challenge!
The above content is intended only to provide a summary and general overview on matters of interest and is not a substitute for, and should not be construed as the advice of an experienced professional. CIBC does not guarantee the currency, accuracy, applicability or completeness of this content.
*No purchase necessary. Open to legal residents of Canada 16+ (excluding Quebec). Contest closes at 11:59:59 PM ET on July 13, 2016. There are ten (10) prizes available at the outset of $1,000 each. One prize per Challenge period; prizes available will diminish as awarded. Odds of winning depend on number of entries received per Challenge period. All amounts in these Rules are in Canadian dollars. One (1) prize is available to be won per challenge period. Limit one (1) prize per person during the entire Contest Period. Skill testing question required. Full rules available here.